Alumnae
Transforming the world, one friendship at a time
Pat DeGroot, '64, traveled thousands of miles to support Stella Maris, a boarding school for girls ages 6-20 in Nsube, Uganda. And that's just one continent. She's been transforming lives across three continents.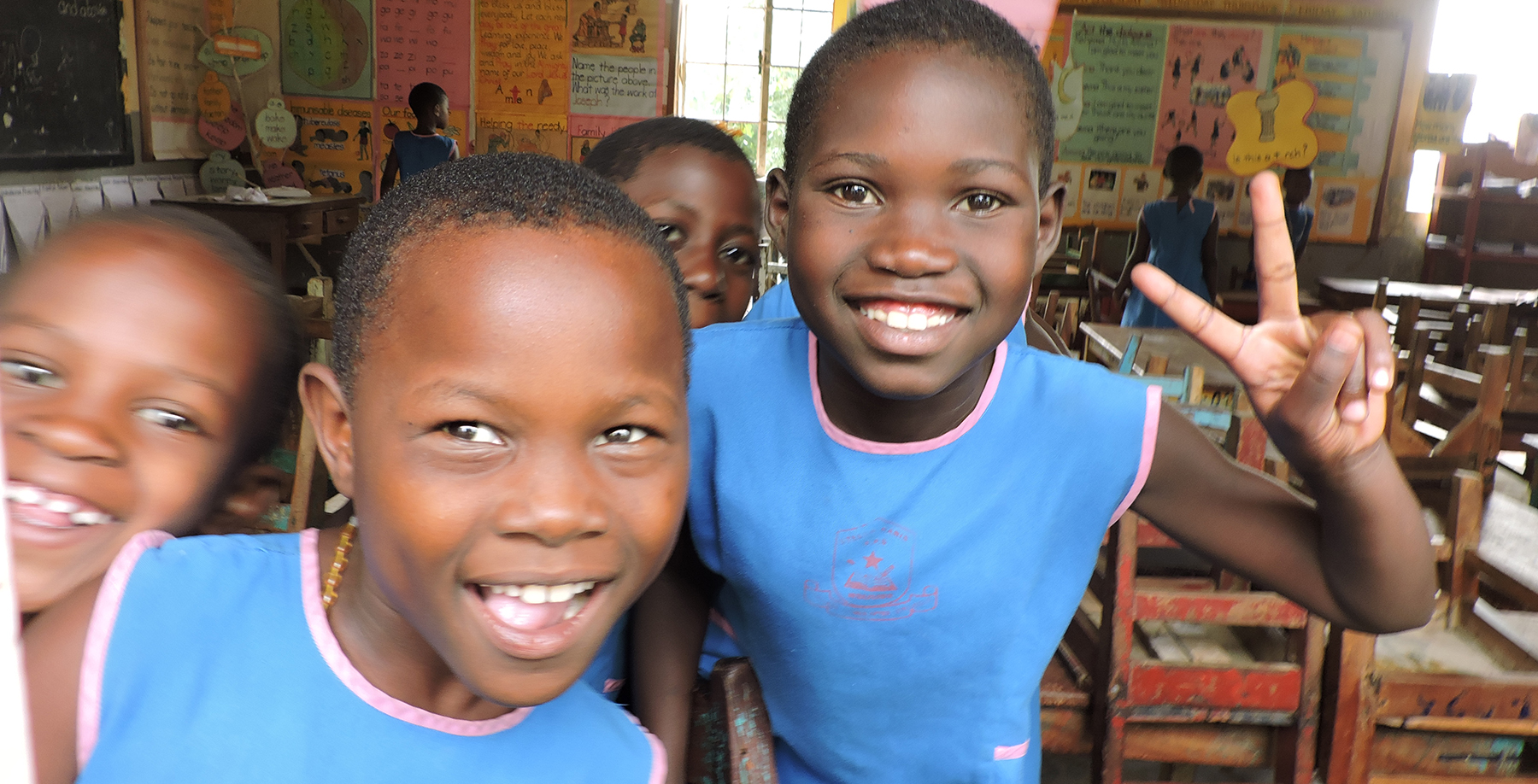 Posted on August 19, 2017
Pat DeGroot began her week in Israel. That Monday, she wrapped up a three-month volunteer stint as an administrator at an archaeological park in the Negev Desert.
"Out of the flame of our days we build a fire and keep it burning."

Mother Theresa of Jesus Gerhardinger, foundress, School Sisters of Notre Dame
She traveled thousands of miles and switched gears so that she could, on the very next weekend, address parishioners at two churches in northern Wisconsin, asking them to support Stella Maris, boarding school for girls ages 6-20 in Nsube, Uganda.
There is very little downtime for this Mount Mary alumna with a deep sense of purpose.
The Green Bay diocese is holding its annual appeal for the 38 charities they support and Pat is a longtime friend of Stella Maris director Sr. Juliette Nakayiza, a member of the Little Sisters of St. Francis of Assisi.
"Pat is definitely busy and it's all for someone else," said Cindy St. Aubin, World Missions director at The Catholic Foundation Inc., Diocese of Green Bay.
"She has a missionary heart to help someone else all the time."
The story of how Green Bay parishes have come to give generously is a story about friends stepping up personally in the face of need, and inspiring others to do the same.
Pat met Sister Juliette through a friend, a priest from Uganda. The two women became close when Sister Juliette studied in the U.S., getting her Master's degree at Alverno College. When Sister Juliette returned to Uganda, she kept in touch with Pat and told her about the remarkable Stella Maris students in need of opportunity.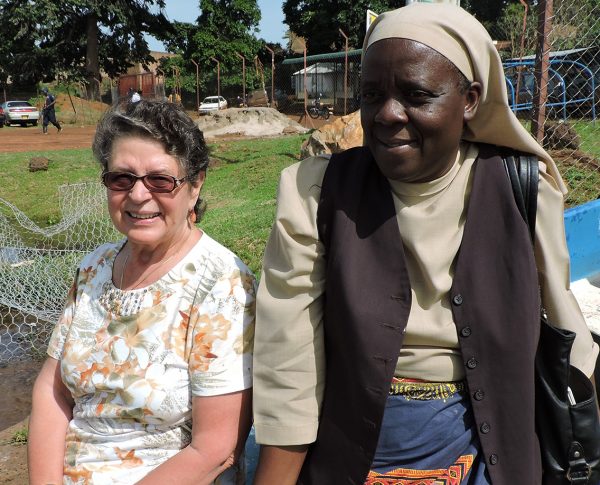 This is how a young lady named Carol Nakanwagi came to study at the University of Wisconsin-Green Bay – and live with Pat for three years.
Now, Carol has graduated and is working and living independently in Green Bay. Pat and her husband, Jim Crumley, now host a second student, Coneria, "Connie" Nansubuga.
Connie is studying to become a doctor. She had been attending NWTC until Pat introduced her to the abbot of St. Norbert's Abbey, Gary Neville. He helped arrange her transfer to St. Norbert College.
After visiting Uganda, Pat introduced Sister Juliet's needs to the abbey. Sister Juliette applied for institutional grants and thus began support for Stella Maris back in Uganda. The tangible results of this connection include a new kitchen, basic washrooms and a latrine.
Pat does not let opportunities to advocate for others pass her by – or anyone else, either.
"I consider myself a connector," Pat said.
And what about the conversations within her sphere of influence that lead to great transformation?
"Sometimes the Holy Spirit just shoots these thoughts into my head," she answers modestly.
For the remainder of the weekends in August, Pat and Connie are traveling around the diocese, telling the stories of Stella Maris in northern Wisconsin communities of Cecil, Shawano, Black Creek, Gillet, Suering and Navarino.
Parishioners are already familiar with Pat, who served as director of worship at St. John the Baptist Church in Howard and as parish director at St. Anthony Parish in Oconto Falls and St. Patrick's in Stiles before her retirement in 2006. After retirement she served as interim parish director in Winneconne, Clintonville and Bear Creek until 2010. Pat continues as a certified spiritual director.
"She has a missionary heart to help someone else all the time."

Cindy St. Aubin, World Missions Director The Catholic Foundation Inc., Diocese of Green Bay
They are equally familiar with Stella Maris. Carol and Connie have become the faces of Stella Maris. Parish members regularly send money and rosaries to Uganda. Women from the diocese sew homemade pillowcase dresses for the littlest schoolgirls.
The bond that started with a single friendship between Pat and Sister Juliette now enriches lives and binds communities. St. Aubin of the Green Bay diocese likes to tell a story describing this powerful connection:
One day, a lawyer visited Sister Juliette at her office with a 10-year-old orphan in tow. The lawyer explained that the girl's father stipulated in his will that she be left to Sister Juliette and Stella Maris.
Startled by this news, Sister Juliette explained that she didn't have the resources to educate or care for the girl.
That very day, a $9,000 check arrived in the mail from Green Bay.
This is transformation at work. And Pat sees so much more that needs to be done. For example, Stella Mara still needs a well to provide running water.
So Pat gets down to work, even on a week that started in Israel.
---
See the most recent posts: