Alumnae
Alumnae Spotlight: History Alum Pays it Forward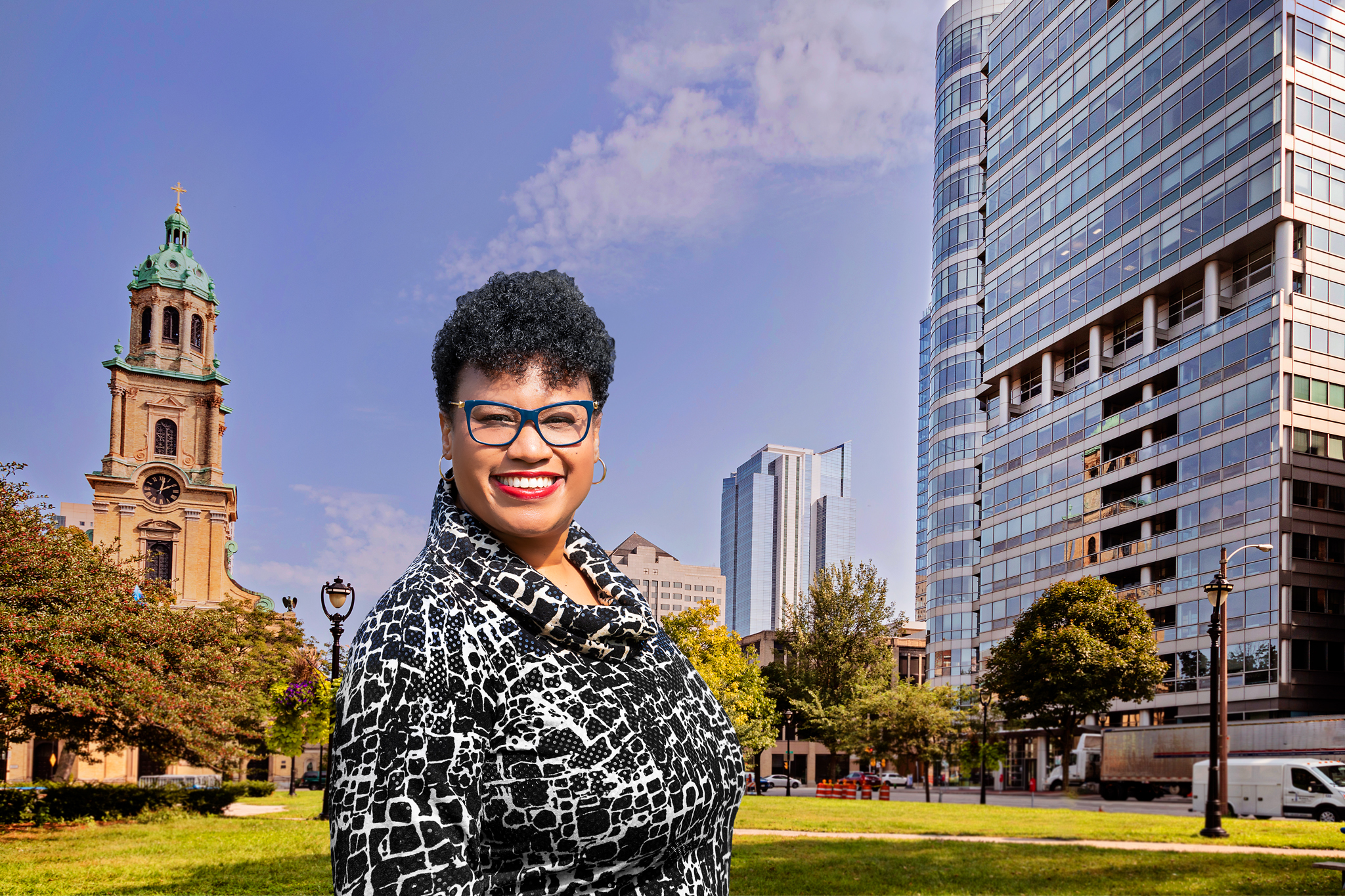 Posted on November 20, 2020
Marjorie Rucker '00, executive director of The Business Council Inc., is transforming the economic and social landscape for marginalized populations in Milwaukee — and beyond.
For her efforts, the Milwaukee Business Journal recognized her as one of 2020's Women of Influence at an awards ceremony in September.
For six years, Rucker has led The Business Council Inc., a membership association affiliated with the Metropolitan Milwaukee Association of Commerce (MMAC) that matches diverse businesses (those owned by women, LGBTQ+, veteran and ethnically diverse populations) with corporations and public sector entities that are looking to diversify their business partnerships.
Through this work, the council drives economic growth in diverse communities, which ultimately leads to increased revenue generation, a larger workforce and increased education throughout Wisconsin. Since 2005, The Business Council Inc. has helped its members produce at least $170 million dollars' worth of business worldwide.
Rucker is also chair of the Ethnic and Diverse Business Coalition, which works to improve the business environment in Wisconsin by advocating for or against policies that are harmful or beneficial for ethnic and diverse businesses.
The work requires leadership skills, confidence and a passion for service, all of which she credits to her Mount Mary education.
"If it weren't for Mount Mary, I don't think I would have had the confidence to succeed," Rucker said. "Being surrounded by women and many nontraditional students in age and background really opened my eyes to the world and what I could achieve."
Rucker was undecided on her major when she started at Mount Mary but had the goal of attending law school. She chose history, a decision she made with the help of history professor S. Linda Marie Bos, SSND, who helped her realize that history majors are prepared for whatever they choose to do in the world because their perspective is both
local and global.
This ability to maintain diverse perspectives in her work, in combination with her law degree, ensures Rucker is successful in creating change that ripples far beyond the city of Milwaukee. It's a perspective she believes will help create positive change in the world.
"We need to be open to learning and listening. Even if we don't agree or embrace it, we need to maintain human dignity and respect," Rucker said. "No matter what your personal beliefs are, you can still have a positive impact if you are still willing to learn."
And in 2000, a new Mount Mary tradition started with Rucker — she became the first student speaker to deliver a Commencement address to her fellow graduates.
"I thought, 'if I can do this now, what can I do in the future?" she said. "I learned I can have an impact, no matter how small. We all have the ability to create positive change, now and for future generations."