Alumnae
Events
Art Show Volunteers Celebrate Milestone Year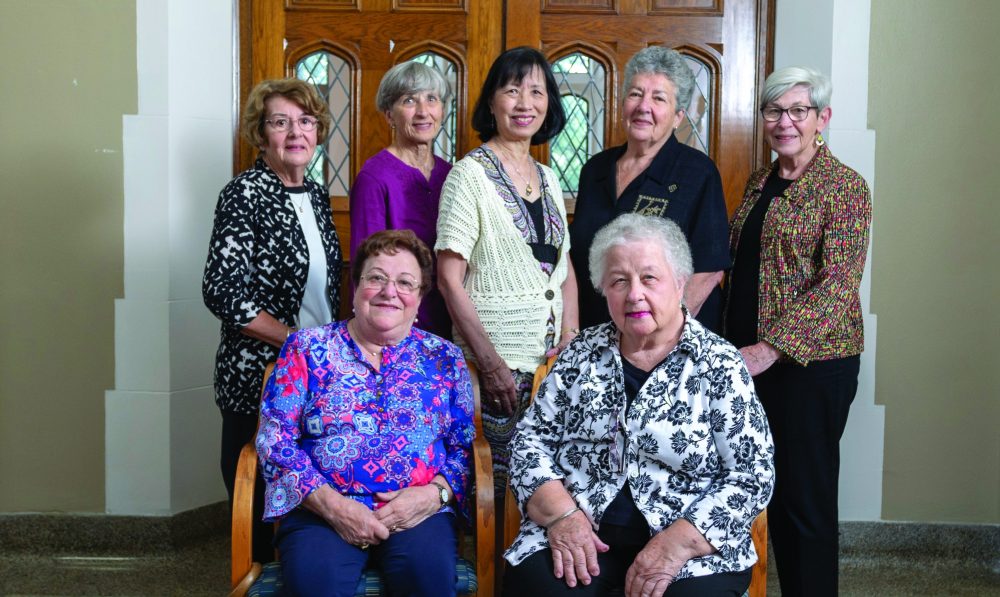 Posted on November 28, 2019
This fall, the Starving Artists' Show celebrated its milestone 50th show, a testament to the driving force behind the operation, the Alumnae Association and volunteers.
The Starving Artists' Show was created by the Alumnae Association in 1968, and the first show was held in 1969. Many of the founding alumnae haven't missed a show since.
The show has raised thousands of dollars for student scholarships and a variety of projects around campus since its inception. About 15 years ago, the Alumnae Association decided to focus primarily on raising money for scholarships with a goal to reach $1 million corpus for the alumnae endowed scholarship fund.
This $1 million goal was achieved in June 2019, just in time for the 50th show.
Longtime volunteers were recognized at a luncheon with President Christine Pharr, Ph.D., and the University Board of Trustees on September 6.