Alumnae
News
New Food Science Program Bears First Fruit
Meet the Leading Lady Anne Vravick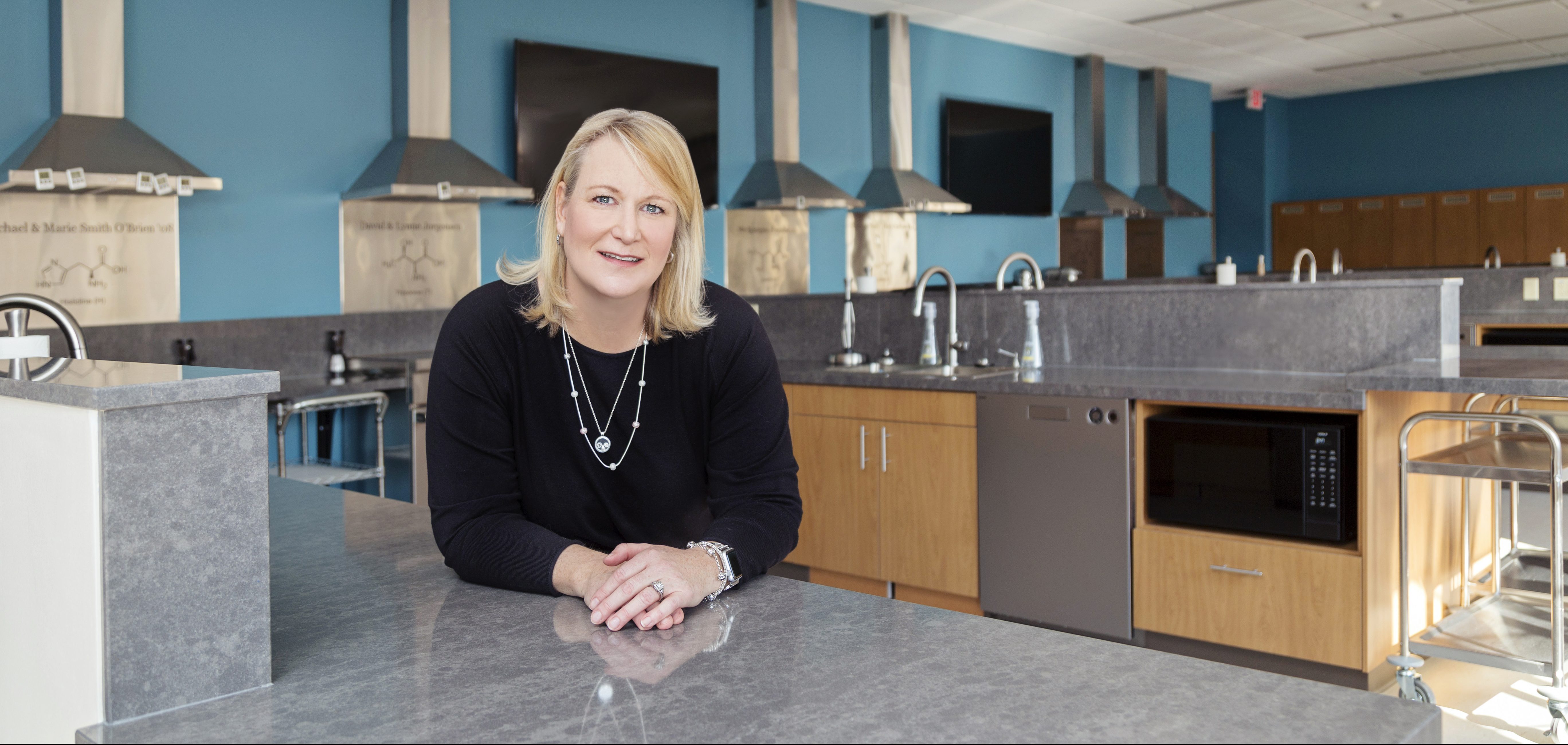 Three years ago, Anne Vravick '05 was part of a group proposing the idea of a food science program to Mount Mary's leadership team.
It's been a whirlwind ever since for Vravick, the primary faculty member in the program, teaching Food Science Nutrition, Food Regulatory Standards Food Chemistry I and II, Intro to Food Engineering and Food Processing.
In between this classload, she is a tireless supporter of the program, advising students and creating relationships with industry partners.
This hard work has a significant payoff this month, as Vravick's first student in the program graduates with a degree in food science.
"To see her go from day one to graduation, I feel a sense of accomplishment for her and for the University," Vravick said. "We've produced an excellent student who is industry-ready."
The program gained momentum right out of the gates. She said that because the program had the right people in place and a core group of interested students, the program grew organically and fast, it exploded on its own.
"The support for this program has been incredible, the equipment is up-to-date with everything the students need," she said. "It is important for me to get the students job-ready. I want them to be confident and competitive with other food scientists."
Vravick holds a Ph.D. in toxicology from the University of Wisconsin-Madison and a master's in education from Mount Mary. For a number of years she worked within the food industry as a food toxicologist for companies including S.C. Johnson, assessing the safety of ingredients used in consumer products.
Because of her strong industry training, Vravick feels strongly that students must leave the classroom and laboratory environment to see food science in action. Throughout the course of a semester students participate in multiple field trips to observe and learn food processing in proper context. During a trip to Kerry Ingredients, students observed how cheese is sprayed through a nozzle and heated to the drying point. The particles dry mid-air and become a powdery substance like the dried cheese found in a box of macaroni and cheese.
These types of experiences familiarized students with the food industry, she said. "Most students grasp what happens in a lab kitchen, but become apprehensive when they see it in action. This has made them much more excited about the scale of manufacturing."
Vravick said developing the program has benefited the students, the University and also herself.
"In three years my brain has tripled in size," she said.
Learn more about our food science program below.