Alumnae
From calling to career
How a unique program enables professionals to become teachers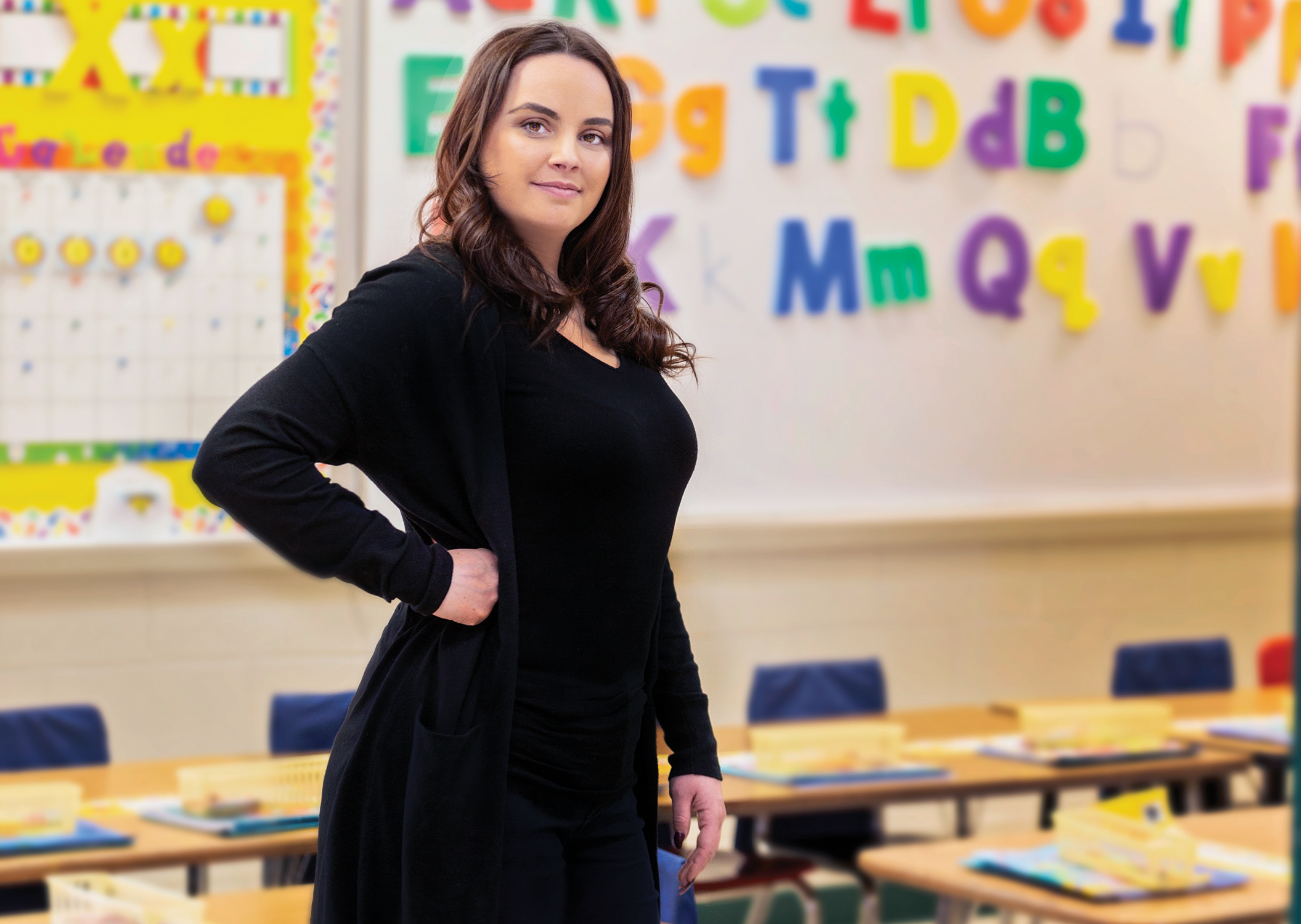 Heather Strosin '17 had worked in the corporate world before becoming a paraprofessional at the Milwaukee Academy of Chinese Language, where she discovered her calling to work with children who have special needs.
As she made the decision to pursue the further education necessary to lead her own classroom, she searched for a training program and selected Mount Mary's partnership with the Milwaukee Teacher Education Center (MTEC), which allows students like Strosin the unique opportunity to teach while furthering their education.
For students like Strosin, who sought to change careers entirely, having the ability to work in the classroom and take classes summers and evenings, was the most time- and cost-efficient option for her.
As a special education teacher at the Milwaukee Academy of Chinese Language, Strosin teaches common core curriculum to first to fifth-grade students in a self-contained and most restrictive intellectual disabilities classroom.
After the positive experience Strosin had in the MTEC program, she continued her education at Mount Mary and received her master's degree in education.
Strosin continues to achieve recognition for her work as an educator. In 2018, Strosin was nominated for the Celebrate Teachers & Teaching Award and was chosen as the keynote speaker for a recent MTEC networking reception.
Strosin credits her Mount Mary mentor, Debra Dosemagen, chair of the education department and Mount Mary's MTEC coordinator, for her support throughout her educational journey.
"The lessons I learned while under Deb's wing have impacted both my professional and personal life," she said. "I am forever grateful and indebted to her kindness, generosity and commitment."
Every morning, Strosin said she feels a sense of joy and purpose in her new career, as she helps the students achieve success and reach their goals.
"I'm excited about going to work every morning, and I'm so happy that I made the career switch to become a teacher," said Strosin. "I love helping children reach their goals and using my skills to help make a difference in their lives. My education through MTEC and Mount Mary has brought me so many opportunities, and I'm grateful for everything I've learned and continue to learn."