News
Fresh for the Future
Get an inside look at the new spaces on Mount Mary's campus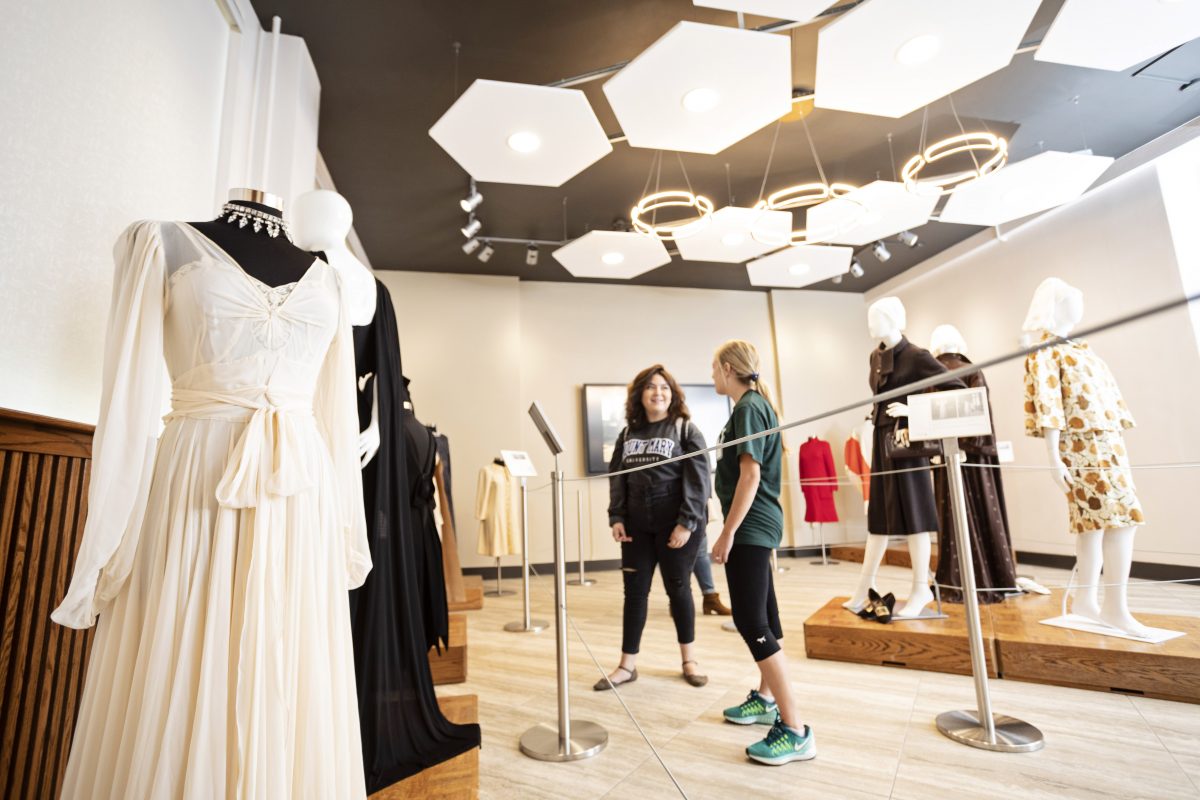 Posted on December 1, 2019
To best support Mount Mary's vision for the future, several spaces across campus have been re-envisioned.
These refreshed spaces will create new learning possibilities for current students, opportunities for the community to stay informed and engaged in campus events, and visually reflect Mount Mary's mission and identity.
From a virtual reality room to a new gallery-style space in Notre Dame Hall, take a glimpse of these exciting new changes to campus.
Notre Dame Hall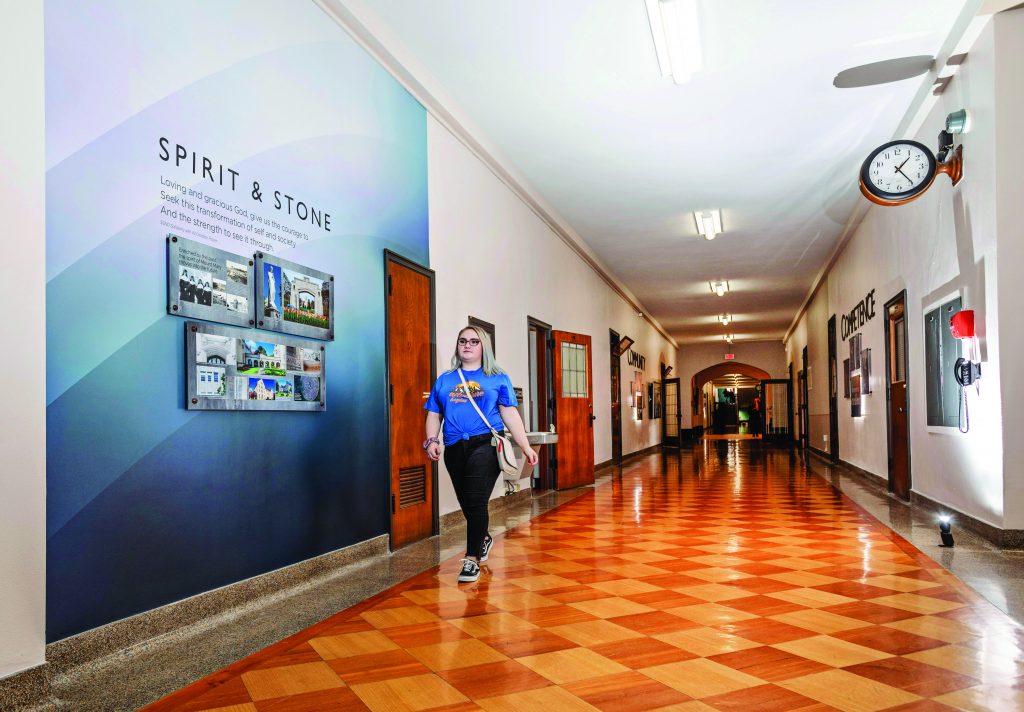 WHAT: Notre Dame Hall
WHERE: Notre Dame Hall, first floor hallway
ABOUT: The first floor of Notre Dame Hall is home to the Admissions Welcome Center, Alumnae Office and other business and academic offices. It is one of the most frequented spaces on campus.
This summer, the space was renovated to tell a compelling visual story to community members and visitors, the important story of who we are and what we do.
The Notre Dame Hall update includes prominent displays of our shared values, known as the 4 C's: Community, Commitment, Compassion and Competence. New portraits on the walls highlight current and past students, recognize our community members' excellence and honor our history and SSND heritage. Read more about the newly renovated hallway here.
Academic Showcase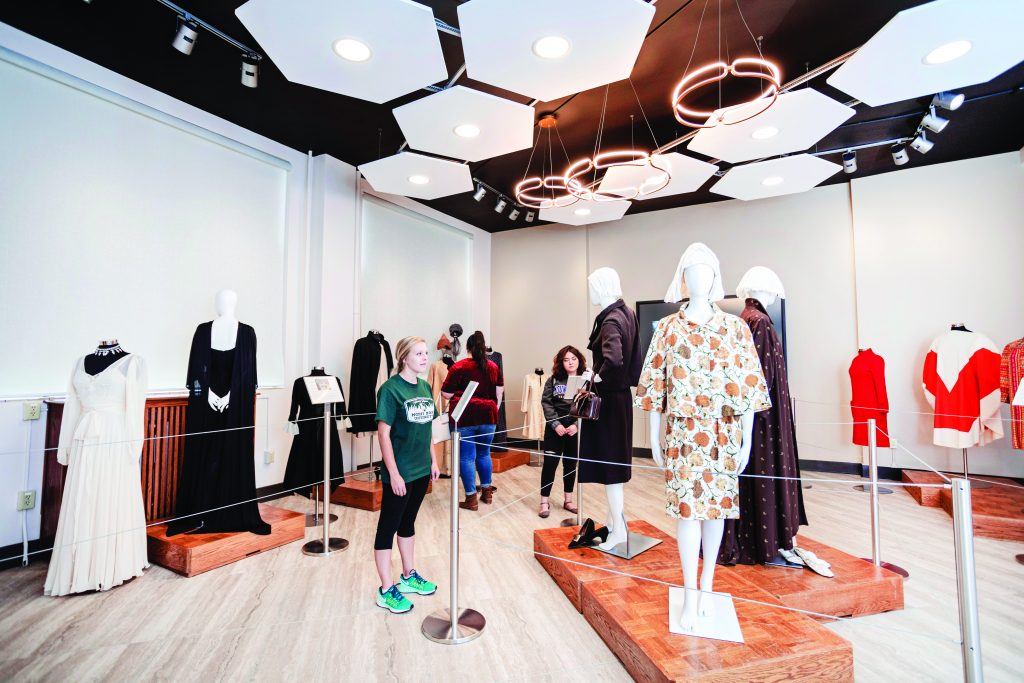 WHAT: Academic Showcase
WHERE: Near the Notre Dame Hall main lobby and Admissions Welcome Center
ABOUT: The Academic Showcase will exhibit various academic displays. Now showing: a historic collection of clothing from Broadway theater legend Lynne Fontanne.
Halls of Fashion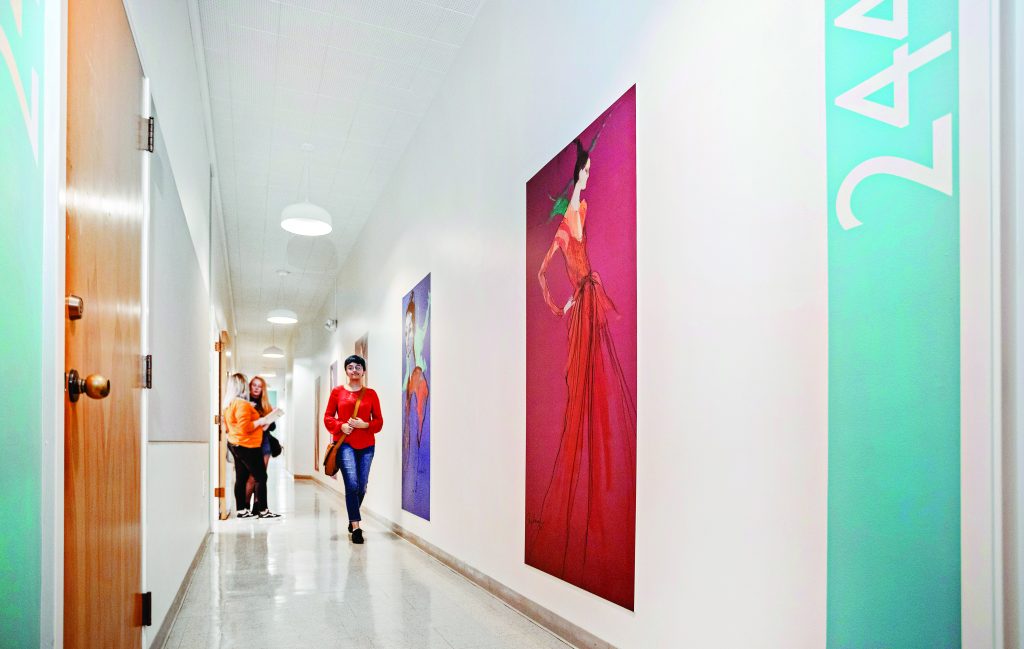 WHAT: Halls of Fashion
WHERE: Fidelis Hall, third floor and lower level
ABOUT: Under the new leadership team of department chair Ashley Brooks and Executive Fellow Donna Ricco '81, the fashion department is undergoing several renovations to create a modern and inspiring space for future fashion designers and merchandiser to learn and explore their creativity.
Illustrations by notable fashion illustrator and educator, Steven Stipelman were installed as a part of the refresh.
Corridors now have fresh paint, signature accent colors and new room numbering. Tack board surfaces create generous display spaces to celebrate student work.
The Fashion Student Lounge, located in the lower level, will be renamed to honor Aileen Ryan, pioneering fashion editor at The Milwaukee Journal and longtime Mount Mary fashion supporter.
Virtual Reality Classroom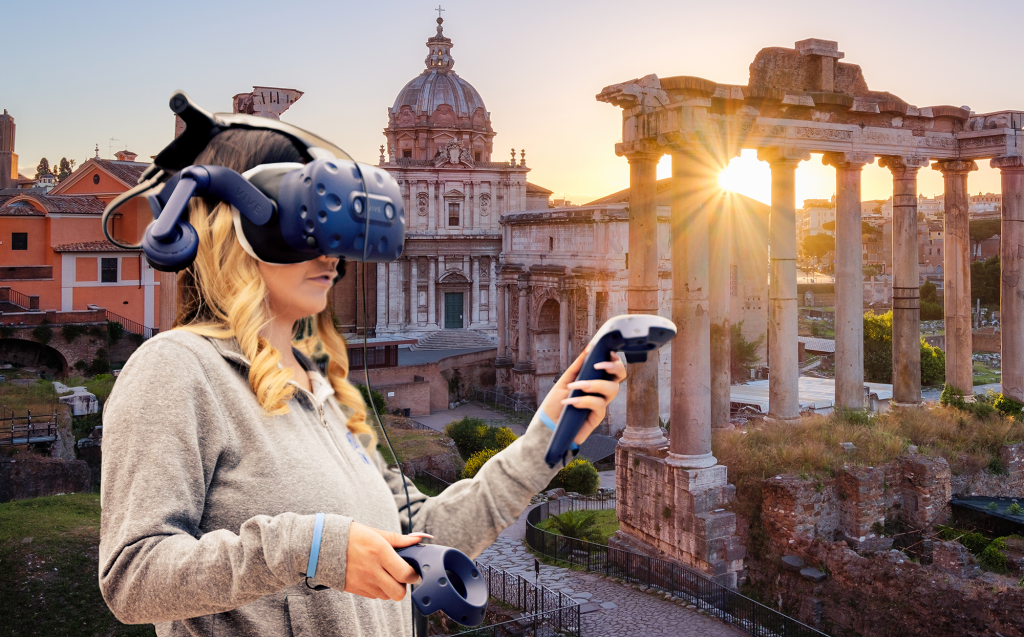 WHAT: Virtual Reality (VR) Classroom
WHERE: Lower level of Notre Dame Hall, Room 037
ABOUT: This virtual classroom allows online and on-campus students to learn using simulations that mimic real-world experiences. Faculty members have been trained to integrate VR into their content.
For example, a nursing student can provide health care to a simulated patient. A biology major can study the ocean. An interior design student can plan, design and explore a space, all without leaving the classroom.
New Music, Movement, and Dance Rooms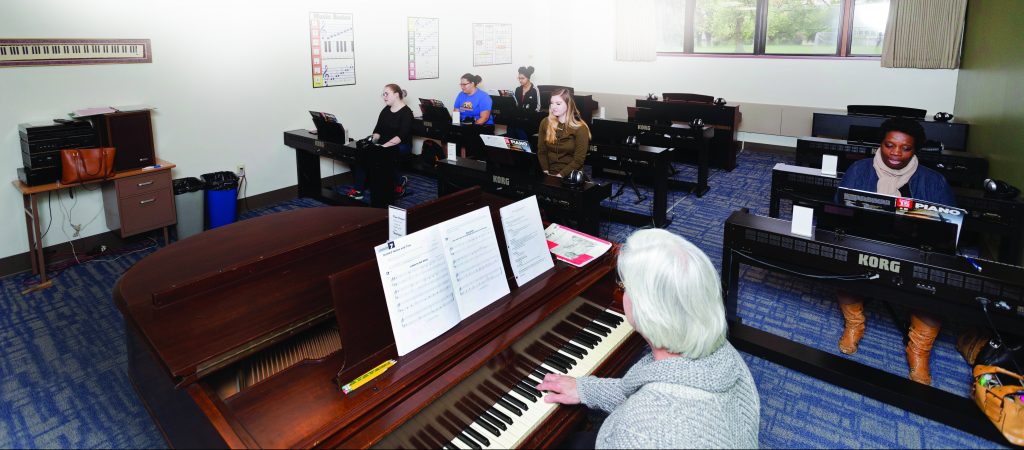 WHAT: New music, movement and dance rooms
WHERE: Lower level of Haggerty Library
ABOUT: Previously located in the lower level of Notre Dame Hall, the one-room music, movement and dance room had limited space, features and instruments.
The new space is divided into two rooms, a large multi-purpose room and a piano lab. The multi-purpose room now includes a new projection screen and expanded space for dance and movement. The separate piano lab has enhanced functionality, allowing the instructor quick and easy access to each student and keyboard.