Feature Story
Worlds come together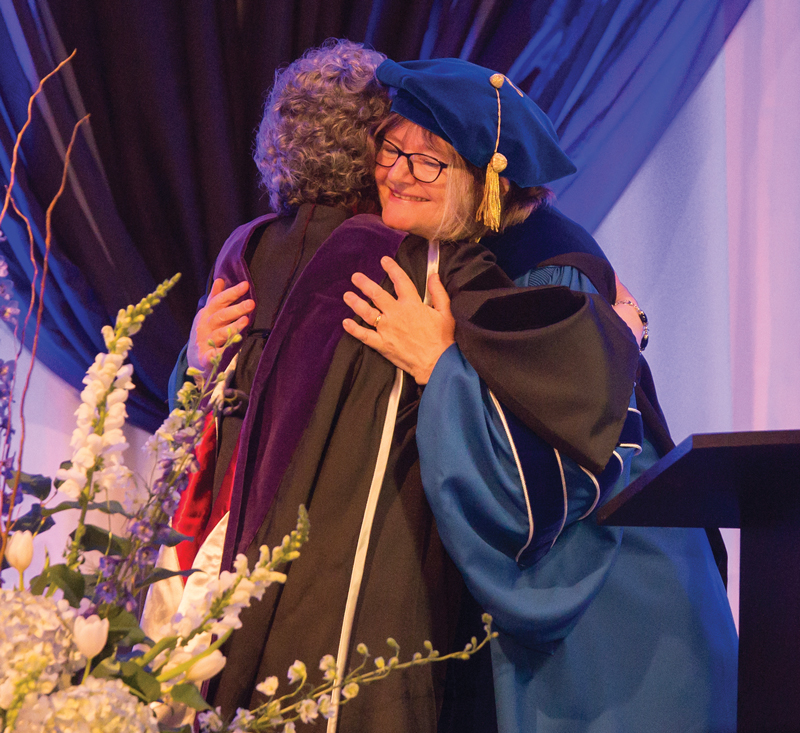 The inauguration of Mount Mary's 13th president, Isabelle Cherney, Ph.D.
During the week preceding the inauguration of Isabelle Cherney, Ph.D., the Mount Mary campus was filled with the sights and sounds of celebration.
The bell rang from the high tower and an Alpine horn sounded deep and resounding notes. A bagpiper accompanied a procession of academic leaders. Campus celebrated with an international flourish, paying tribute to Cherney's Swiss heritage.
Cherney, the 13th president of Mount Mary University, assumed her duties in July 2022, upon the retirement of former president Christine Pharr, Ph.D. The formal inauguration took place on March 31, 2023, with a Mass at Christ King Parish, followed by the ceremony and reception on campus.
The event was livestreamed to allow family and friends across the globe to witness the event. At the same time, the event was a homecoming of sorts, as Cherney's family connection to Mount Mary and the neighborhood is deep. Her husband, Mike, is a Milwaukee native who grew up only one block away from campus. He and many of their nieces and nephews have been educated by the School Sisters of Notre Dame. Her sister-in-law graduated from Mount Mary with her undergraduate degree and one of her nieces earned a master's degree from MMU.
"DREAM BIG! Be the scientist who cures cancer or goes to the moon. Lean in boldly, lean into the charism with deep faith and high courage. The path is done by walking. Be open to possibilities with trust, hope and love for the mission."
In her speech, she detailed some of her accomplishments to date, such as initiatives to make summer school more attractive and a drastic reduction in part-time tuition. She announced her vision for an institute for women and children and upheld her commitment to social mobility and investing in STREAM (science, technology, reflection, engineering, art and math) programming.
For various portions of the festivities, Cherney wore garments created by two recent alumnae, a visible reminder of her support for learning and creativity. During her speech she connected Mount Mary's past with her commitment to the future.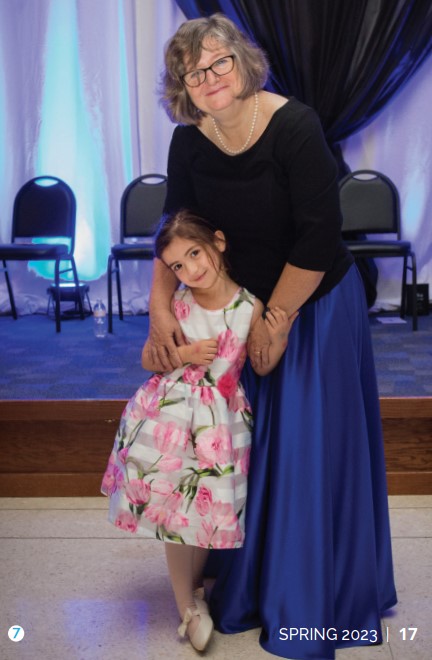 "If we want to follow in the footsteps of our foundresses, Blessed Theresa and Mother Caroline, and the SSNDs with faith, with an unwavering commitment to our mission to serve and educate the marginalized, and with courage and grace, then we will be the stewards of the next 110 great years of this university and we will ensure that Mount Mary's best days are ahead," she said.