A message from the President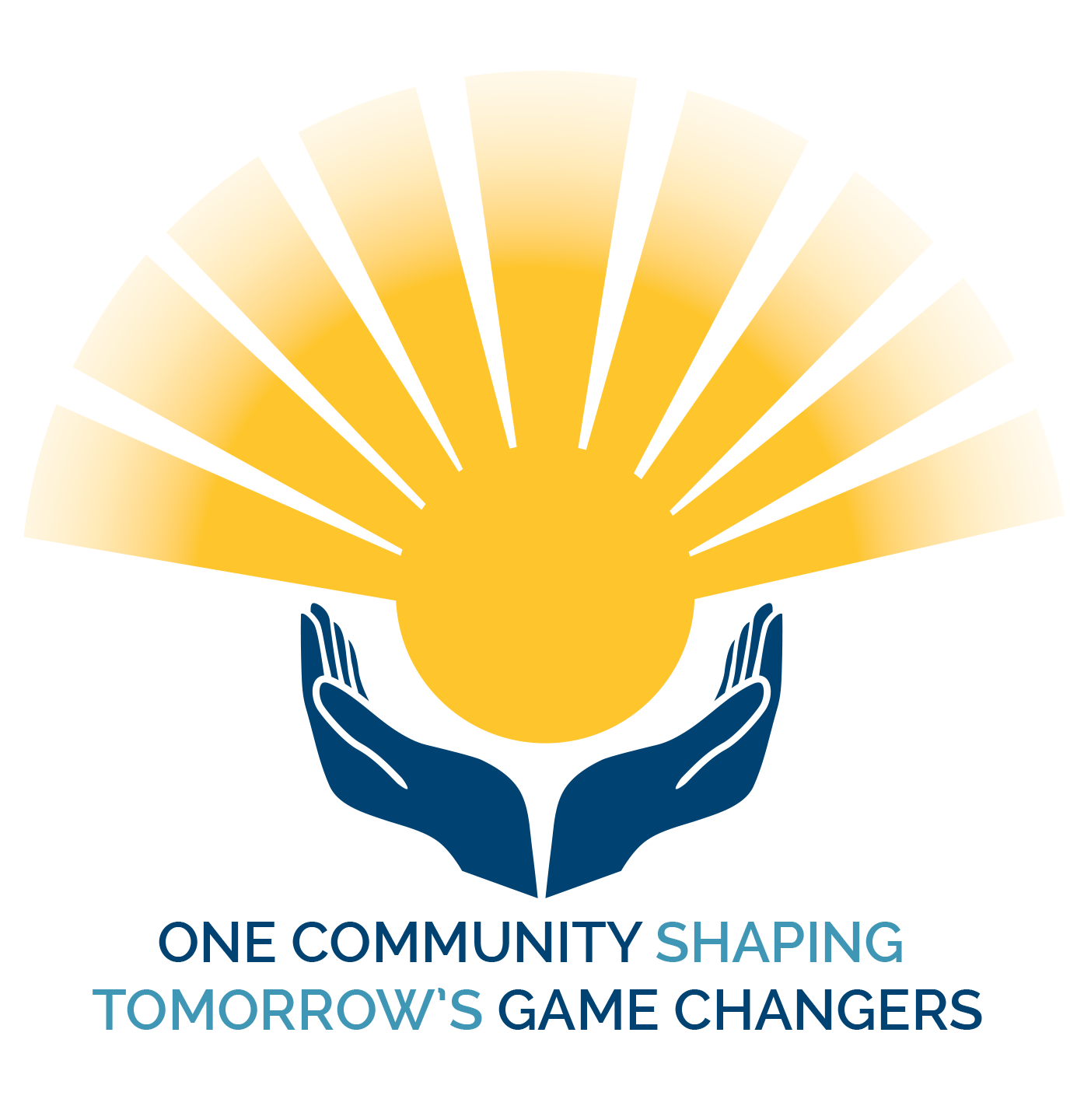 "What are needed are new pathways for self-expression and participation in society. Education serves these by making it possible for each human being to shape his or her own future."

Pope Francis, from the 2020 social encyclical, "Fratelli Tutti"
Dear Mount Mary Alumnae and Friends,
Education is and always has been transformative. It holds the key to individual futures and our collective destiny. As president, this is a profound responsibility and honor to shape the vision to confidently move us into the future.
This quote by Pope Francis sets into perspective the importance of the events here at Mount Mary this spring. My first academic year comes to its end this month, and I've been welcomed into this community in so
many ways.
The inauguration was an official ceremony that formalized this relationship and it was a milestone event for me in my personal and professional life to publicly acknowledge this connection. Having the Mass take place at Christ King parish, my husband's family church for generations, was certainly significant.
Being surrounded by my Mount Mary family, city and state leaders and the School Sisters of Notre Dame represented a confluence of wisdom in my life. Truly, the experience has touched my soul. Over the past few months, in preparing for the inauguration and contemplating the legacy I wish to impart during my time here, I have carefully composed a mission statement that is declarative and affirming of Pope Francis' vision:
"At Mount Mary we are one community shaping tomorrow's game-changers.

"There is deep intentionality in every one of these words, and this issue of our magazine is dedicated to exploring the impact of this statement in its fullness."
At Mount Mary, we are one community shaping tomorrow's game-changers.
There is deep intentionality in every one of these words, and this issue of our magazine is dedicated to exploring the impact of this statement in its fullness; the myriad facets of our community and the hallmarks of our distinctive education. We will pay tribute to the legacy-makers of the past and look forward, toward the leaders of the future.
One community, explained
For starters, it's important to define the parameters that set and shape what happens within this place. It's no different when we are defining the people and places that comprise the sphere of Mount Mary, and how they relate to our work in shaping tomorrow's game-changers.
We all belong to many different communities, some we actively seek, some we actively create and others that we simply fall into. Our families, friends, colleagues and those we interact with are our communities. We need to exist within these spheres to grow and thrive.
At Mount Mary, we have many communities embedded into and connected to our community, a community centered around educating our students. It consists of supportive faculty and staff; a community of Milwaukee professionals who offer internships and jobs; a community of financially supportive alumnae and friends; the School Sisters of Notre Dame who consistently pray for all of us; and a community of parents, significant others, spouses, siblings, children and friends.
Our community also has a global reach! During my inauguration speech, I announced the establishment of an institute that will further expand our scope in breadth, depth and focus. We will become a destination and thought partner around children and women's rights, around women's health and wellness, and around women in STREAM fields.

The Institute for the Advancement of Women and Children will have three main strategic goals: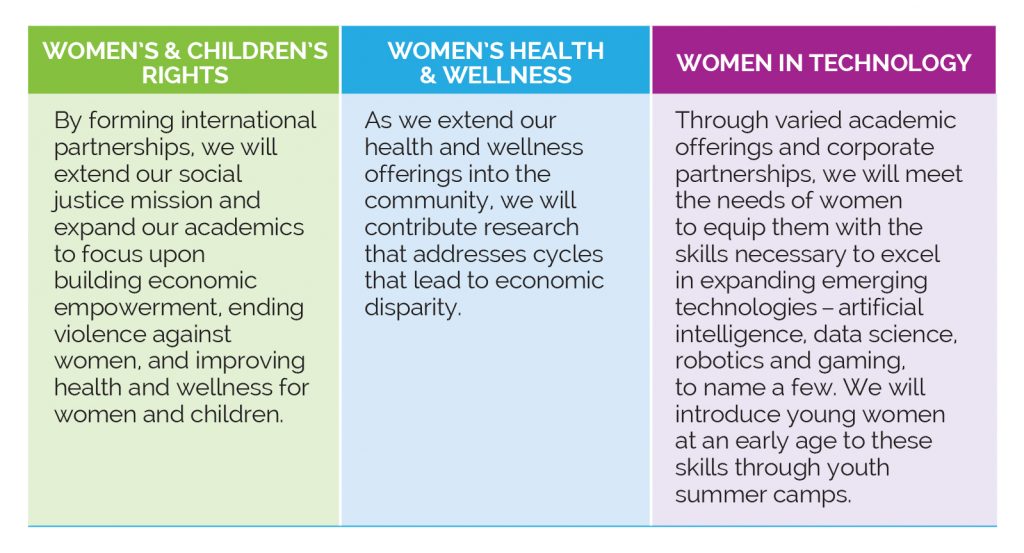 There is much more information to come as we build upon these three foundational pillars – and we welcome your involvement and support. Watch for a formal announcement about my plan very soon.
Our students themselves come to us with diverse perspectives and life experiences. With 65% of our undergraduate students identifying themselves as ethnic minorities, our student population nearly mimics the ethnic demographics of the city of Milwaukee. Our students are Black, Hispanic, Asian, white or multiracial. Almost half of our students are the first in their families to work on a degree. Some students are commuters, some live on campus. Some are adult learners, some are fresh out of high school. No matter their background, their race or faith, we welcome them into our MMU community.
I often say if one of us is successful, we are all successful. As a larger community, we share the same mission and vision as guided by our School Sisters of Notre Dame. We are united in diversity.
Legacy inspires shared purpose
Our coming together with the specific intention of providing educational opportunity continues to breathe life into Mount Mary. It has always been this way. Our forebearers, often with few resources except their determination and prayers, ventured forth to educate women, believing then, as we do now, that
education is the great equalizer.
Education changes lives; it makes it possible for low-income students to get higher-paying jobs, feeding not only their families, but also lifting them and their neighborhood out of poverty. It builds stronger cities and more resilient communities. Learner by learner, education transforms the world.
I feel so very blessed to serve this diverse, vibrant, dynamic, innovating and talented community of learners. Let us follow in the footsteps of the SSNDs and our foundresses, Blessed Theresa and Mother Caroline, with an unwavering commitment to our mission of serving and educating the marginalized with faith, courage and grace, so that we can become the stewards of the next 110 great years of this university.
We will – as one community – ensure that Mount Mary's best days lie ahead.