Feature Story
The game-changers of tomorrow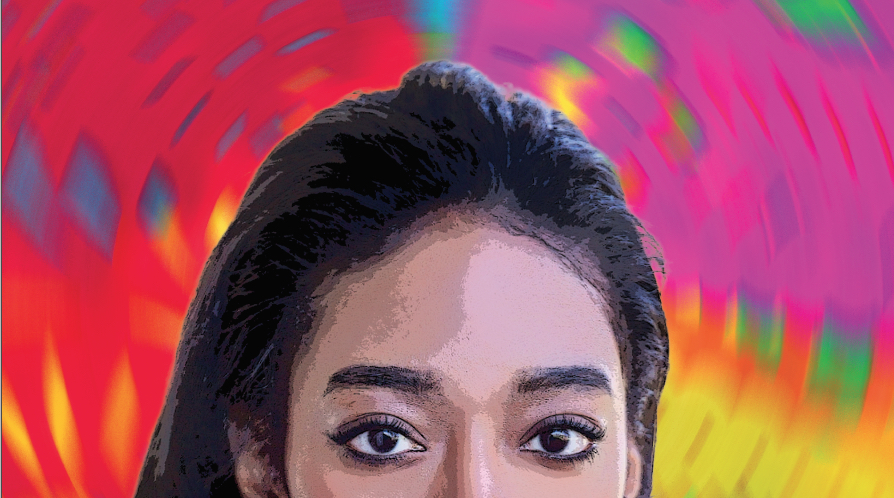 We place our future in their hands
Although Mount Mary certainly has touched all who have entered into this place, a Mount Mary education was never meant to be confined to four walls.
Like the light of learning ceremonies that mark the beginning and end of the student experience, the spirit is ignited, illuminated and passed along. As light shines forth, darkness retreats.
"The responsibility for creating change in a divided world rests in the hands of individuals," said President Isabelle Cherney, Ph.D. "The individuals who carry the spirit of Mount Mary with them are the game-changers of tomorrow."
"I believe that I am here in this world to help others, to make their lives more rewarding, and help them understand what our purpose is in life and how to express it."

Ana Sofia Ocampo Hernandez, 2023 Mother Caroline student awardee
And while some might think that modern terms such as disruption, advocacy and innovation are newly minted ideas for the future, they reach back to the very core of our identity.
A model for the future
A strong community lifts up the whole, and also honors the keepers of the flame who lead by example.
Each year on Founders Day, we celebrate the community members who embody and advance the SSND values based on their role at Mount Mary: Students, faculty members and employees. The two student awards are named after Mother Caroline and Mother Theresa, two of our most notable leaders of the past.
Additionally, the Alumnae Relations office honors friends of Mount Mary and alumnae who have made notable contributions to the university and within their profession. Just a few years ago, the Tower Award was added to recognize another future game-changer, a young alum who is making a difference.
This year's Tower Award recipient, Emma Daisy Gertel '08, developed her passion for arts and advocacy at Mount Mary, where she created her own student-designed major in community arts and cultural development. Now a well-regarded public muralist, Gertel has become a creative director for Artist Uprising, supporting artists and creatives with businesses, in order to break down barriers that have limited the reach of art.
"Our mission lives through her exuberant art work and her personal commitment to spreading beauty and advancing human dignity," wrote the Mount Mary faculty members who nominated her, Melody Todd and Joanne Poehlman, SSND.
Extending our reach
When we think of the future leaders of tomorrow, students and alumnae are the obvious ones to carry the mantle. But whether an individual seeks a degree or not, there are opportunities to connect and inspire. Enrichment opportunities like the Summer Leadership Academy and Fashion Academy acquaint high schoolers with Mount Mary's professional and leadership programs. Over the last five years, the Summer Leadership Academy has grown into a five-day residential experience with over 80 students.
"We see a lot of growth among these young ladies in a short amount of time," said Keri Schroeder, executive director of the Leadership Institute and corporate relations. "We prepare them to be more aware of community,
sisterhood and interconnectivity."
Approximately 10 percent of the attendees eventually enroll here for college. For these students, the Summer Leadership Academy offers a support program and opportunities to serve as peer mentors to the girls.
Mount Mary's dual credit program with four local high schools also introduces younger students to our academic offerings by providing in-class or on-campus instruction to high schoolers that allows them to earn college credit.
As part of the partnership, students visit campus. As a result, approximately 7-10 students enroll each year.
There are still more individuals among the leaders of tomorrow, including the international SSNDs who attend classes and return to their home countries, filled with spirit and learning. With the addition of Trinity Woods, a new generation of game-changers are being touched by Mount Mary, namely, the children growing up right here on campus. Their lives are forever transformed.
"Trinity Woods is a living embodiment of our mission," said Vice President for Student Affairs Keri Alioto. "Education is a driver to success, and everyone who lives at Trinity Woods is engaged and learning from and with people different than themselves."

Developing next-level leadership

As Mount Mary continues to build a culture of helping students recognize meaning and develop their capacity for critical thinking, Vice President for Mission and Justice Andrea Stapleton is ready to challenge them to take their game-changing skills a step further.
"I would like to support and build their sense of service, justice and community organizing," she said. "I'd like them to get involved in whatever level of change-making matters to them."
"We need to not be afraid to love one another with the fiercest compassion."

Mary Parlier, 2023 Blessed Theresa of Jesus Gerhardinger student awardee
The desire to volunteer at a pantry, for example, doesn't need to stop there. A national speaker on the topic of Pope Francis' writings on Catholic social teaching, Stapleton wants our students to harness their motivation to improve our community and know how to take it a step further, to legislatively advocate for people with food insecurity.
"They can deepen the connection between service and justice," she said.
Our students don't generally have "idealistic, utopian visions of how things are going to be, but are realistic and understand both the need and the work involved in making change," she said.
"Our students are very connected; these are justice issues that touch their world," Stapleton said. "They are developing their skills as leaders to take back into the world.
"They understand their work as change-makers."