Campus News
Groundbreaking state law advances status of interior designers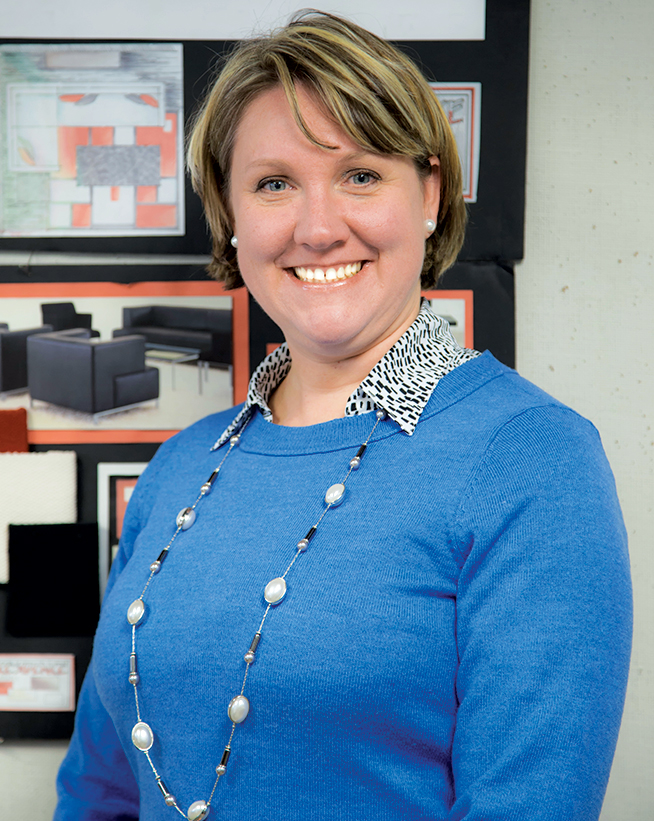 Wisconsin Registered Interior Designers (WRID) now have an expanded scope of service legislation to more holistically practice interior design, and Mount Mary students, faculty and alumnae were instrumental in making this new state law a reality.
From now on, interior non-structural construction or renovation plans can be completed by Wisconsin Registered Interior Designers submitted independently to building code officials.
"This revision provides new opportunities for interior design students, as it updates outdated industry regulations that are not reflective of the current education students receive," said Chair of the Interior Design and Architecture Department Gigi Szeklinski (pictured above).
"It's one of the most progressive laws in the country for interior designers," said Dean of the School of Arts and Design Bob Schwartz, adding that clients will realize greater cost savings by no longer needing to hire both an interior designer and an architect for interior projects.
"This law represents empowerment for women, small business growth and opportunities for commerce, and it better reflects the rigorous, accredited design education they undertake while acknowledging the actual scope and responsibilities of a Wisconsin Registered Interior Designer,"said Assistant Professor of Interior Design Kay Seno.
In late March, Gov. Tony Evers signed Wisconsin Act 195 after years of advocacy. Introduced by a bipartisan committee of lawmakers, interior design advocates worked together with architectural, engineering and many other industry representatives to collaboratively negotiate the bill. Szeklinski was part of the negotiating team.
Mount Mary students participated throughout the legislation process by welcoming state legislators to campus, testifying at multiple hearings in Madison and attending various events surrounding the advocacy.
"Other professions are going through similar evolutions as they examine and explore existing roles and responsibilities, paralegals, dental hygienists, nurse practitioners, even art therapists, Szeklinski said. "We are qualified professionals. This updated legislation better reflects these realities."