Restructured MBA program increases options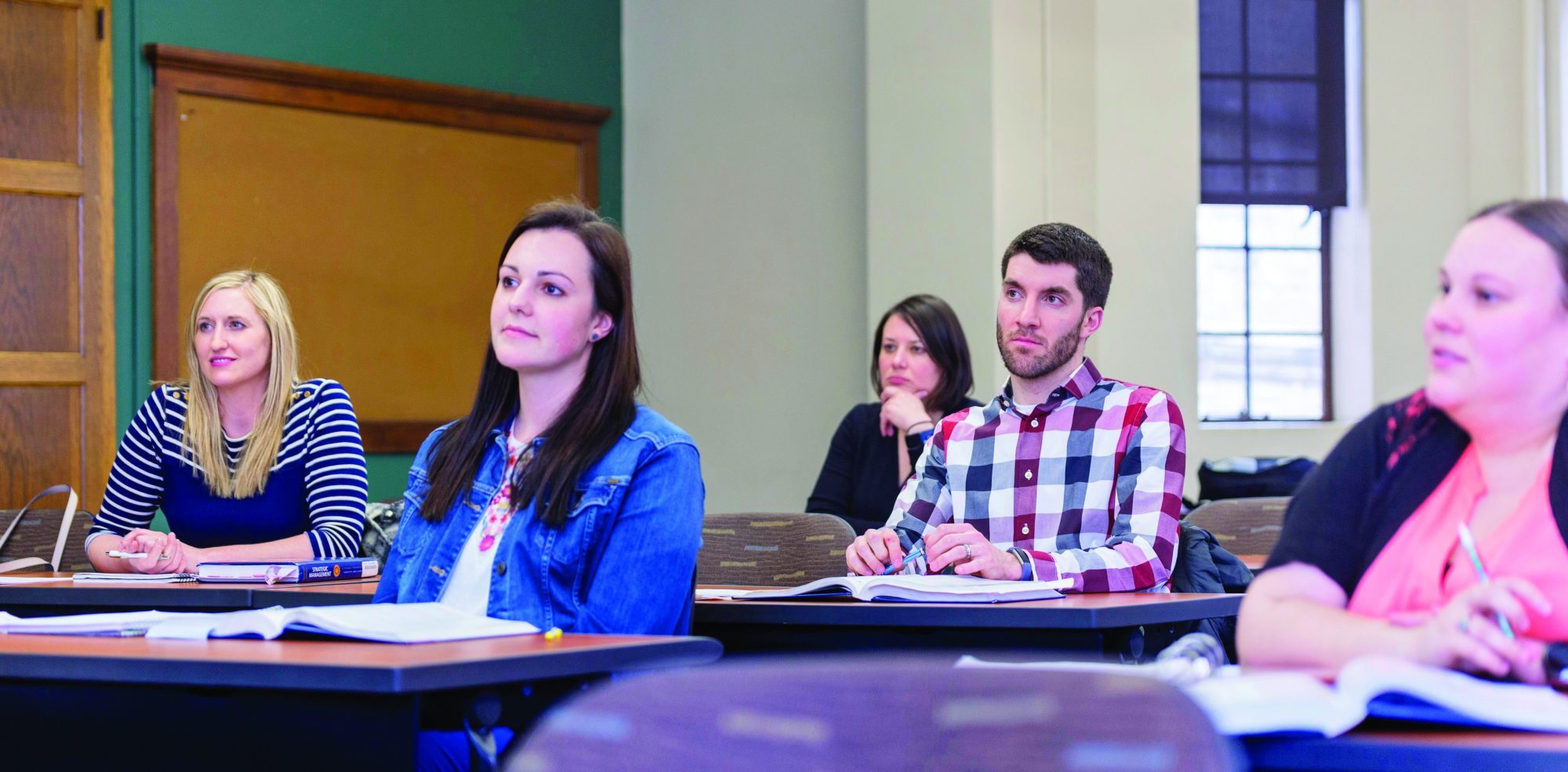 Some updates to the MBA program will make it easier for non-degree-seeking students to pursue graduate-level professional development.
Beginning in fall 2021, MBA coursework will consist of both core classes and four-credit electives for those interested in earning their MBA. Those opting for electives only can earn certificates for completing the elective coursework.
This refreshed design opens up the program to students interested in learning specific skills in high-demand topics, or micocredentials, said MBA Program Director Kristen Carioti.
"Our reimagined MBA program responds to the needs of today's professional as well as the challenges and opportunities organizations are facing in 2021," Carioti said. "The program offers options for both degree-seeking students and certificate students, as well as flexibility for how students want to join the class, on campus or remotely."
Program offers new elective certificates in high-demand topics:
Fall 2021
Diversity, Equity & Inclusion in Business: Students design a diversity, equity, and inclusion program to fit their organization's needs and strategic vision, then troubleshoot issues and opportunities that create barriers to their program's success. Other topics include building and fostering an inclusive culture; mitigating bias in the hiring and performance review processes; and building relationships with minority-owned businesses
and other external stakeholders.
Small Business Management: Students investigate key issues and competencies needed in starting, growing, managing and transitioning small businesses. Topics include marketing, human resource management, accounting, finance, business law and operations management. Upon competition, students develop a strategic business plan for starting and operating their small business.
Spring 2022
Leadership and Organizational Behavior: This course challenges students to reflect upon their current leadership capacity as individuals who lead with courage, humility and compassion. The course moves progressively through individual, team, and organizational levels of behavior drawing on concepts and practices from the field of organizational behavior.
Managing Talent and Organizational Culture:
Topics include finding and managing talent through social media, creating and sustaining remote teams, and enhancing the employee experience with design thinking principles. Special topics include addressing employee mental health and burnout.
All MBA classes are delivered on-campus, with the option to join remotely. Certificate classes meet eight times over the span of 12 weeks, while core classes meet in an accelerated eight-week format.