Remembering S. Ellen Lorenz, SSND
Honoring the life and legacy of one of Mount Mary's most influential educators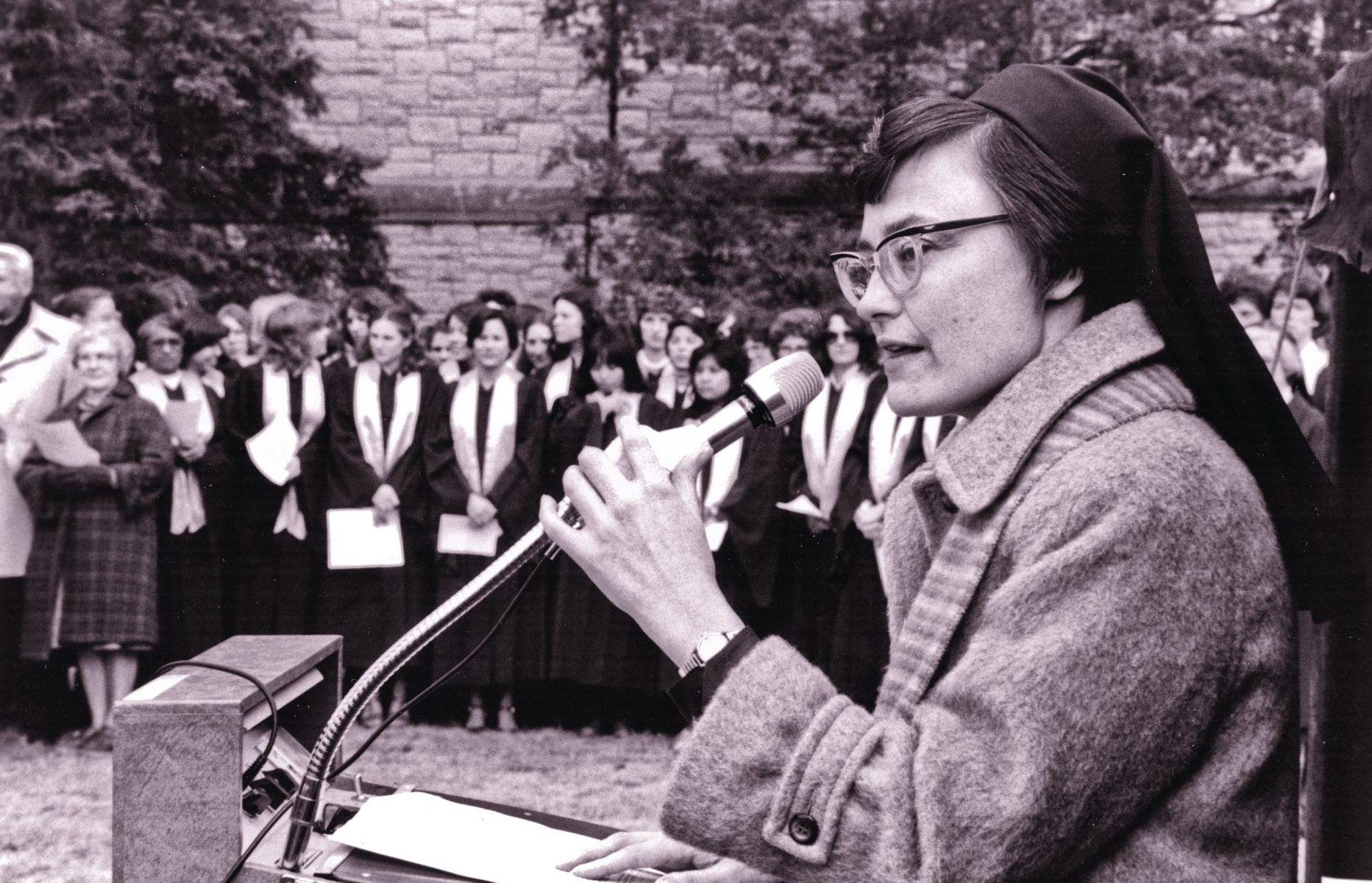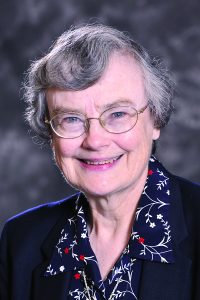 Often described as a humble master educator, outstanding mentor and excellent role model, S. Ellen Lorenz, SSND, was a source of great inspiration to colleagues and students during her five decades of service and  leadership within the Mount Mary community.
Lorenz passed away in December of 2020, leaving behind a legacy that will endure for years to come.
"Her keen intellect, educational excellence, appreciation of community and self-giving love gave rise to an extraordinary servant leader," said Mount Mary Vice President for Mission and Identity S. Joan Penzenstadler, SSND.
"We are so very grateful for all the ways that S. Ellen Lorenz gave of herself for over 46 years at Mount Mary."
Her guiding light shaped even those students who never met Lorenz directly. In 1972, she developed the current core curriculum with its foundational course, "Search for Meaning."
It has been the basis of the university's core curriculum for nearly five decades.
Lorenz was born July 6, 1935, to Genevieve and Frank Lorenz in Berlin, Wisconsin and attended school in a one-room schoolhouse until fifth grade. She earned a bachelor's degree in English with a minor in Latin from Mount Mary College, a master's degree in education from Loyola University in Chicago in 1966 and a Doctor of Education degree in curriculum and supervision three years later from Northern Illinois University. In 1968, Lorenz joined Mount Mary as a faculty member in the Education Department.
"My greatest joys often came from seeing these students develop their values and skills and go on to inspire countless other young people through their teaching," Lorenz said during an interview. "Certainly among my greatest joys was seeing student teachers successfully working with their students."
During her eight years as president of Mount Mary, S. Ellen Lorenz, SSND and her team led many changes on campus, such as:
The establishment of the Ewens Center, to meet the needs of adult women.
Programming to enable students the possibility of earning a degree through evening classes.
Initiatives with other Catholic universities around the city to expand the city's capacity for adult literacy and work force development.
The upgrade to graduate-level accreditation status.
The building of the Haggerty Library and the introduction of the computer age on campus.
"I credit my desire to go into academia to her mentorship through my master's thesis. I was fortunate enough to be assigned S. Ellen Lorenz as my advisor," said Michelle Falter '07, assistant professor of English education at North Carolina State University. "We kept in touch over the years, and I know she was very proud of the journey I have been on as a teacher. I feel blessed and fortunate to have had her in my life."
In 1979, Lorenz became the sixth president of Mount Mary, a position she held until 1987. After that role, she returned to the education department, spending another 25 years working with prospective teachers.
"My fondest memories of S. Ellen Lorenz involve the quiet conversations we would have about books we had shared, religious life and the church, and, of course, about education. Stories about her experiences as a Mount Mary student, her early years of teaching, and her own academic studies are memories I will treasure," said Deb Dosemagen, chair of the education department. "By her example, S. Ellen Lorenz called everyone around her to be better versions of themselves."
After her successful career as a professor and administrator for four decades, Lorenz retired in 2013. She then served as a part-time tutor in the Student Success Center until mid-2015.
Lorenz's deep commitment to education and to all that Mount Mary embodies, the words of the School Sisters of Notre Dame Constitution, "You Are Sent" ring particularly true. These words are as follows:
"We educate with the conviction that the world can be changed through the transformation of persons."
So many have been transformed simply by knowing her.