From assimilated to liberated
Langen passes along understanding of cultural heritage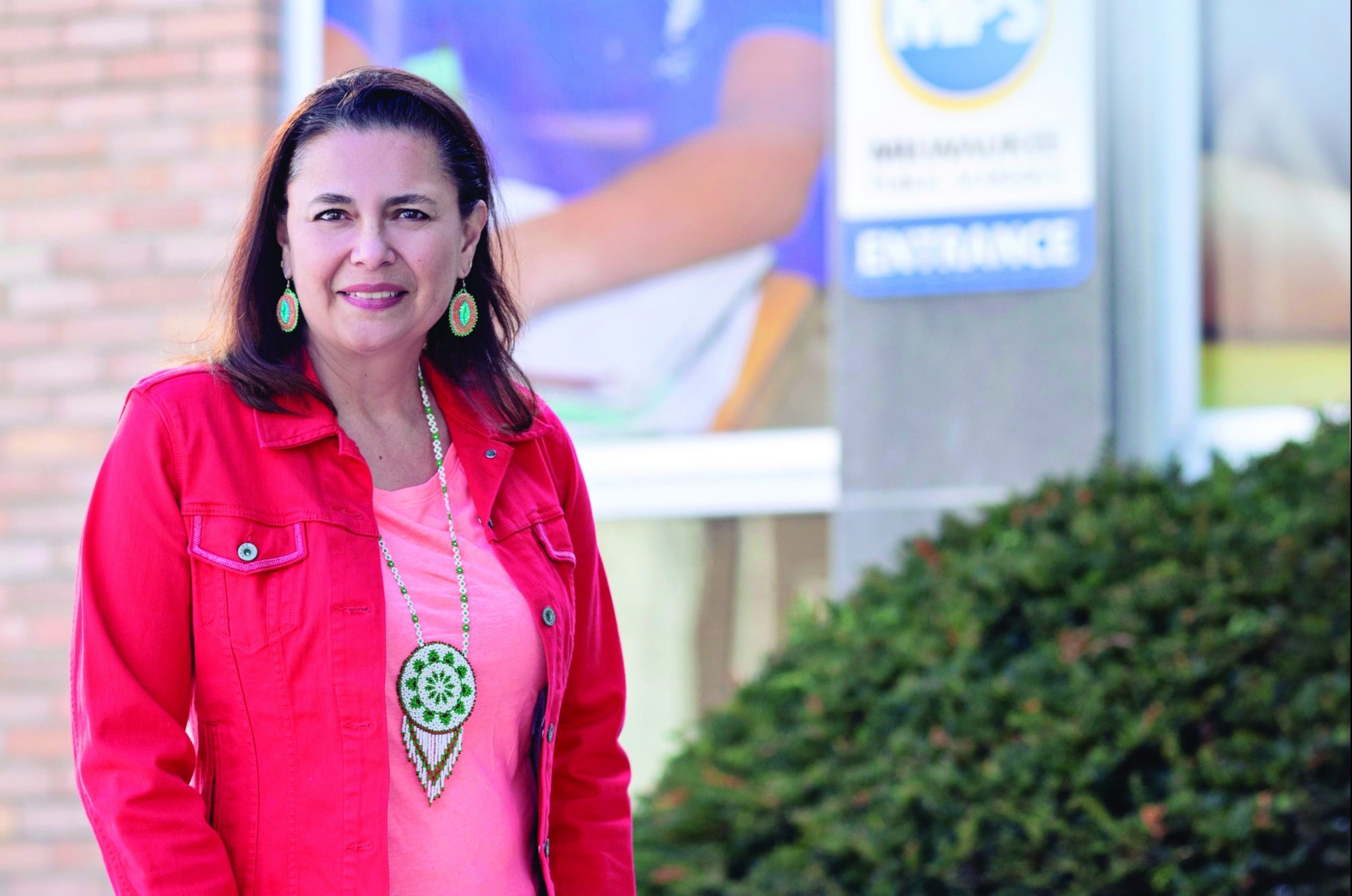 Today, Linda Langen '10, '18, embraces her personal identity as an active member of the Oneida tribe, attending general council meetings in Green Bay and serving on a tribal advisory board. Professionally, she works as a school counselor in Milwaukee, supporting children in their own journeys.
It wasn't always like this for Langen, who spent her youth in the 1970s and 80s trying hard to assimilate into the dominant white culture.
"I did not want to be different," she said, recalling how she used to tint her hair with blonde highlights, "I wanted to blend in and be like everyone else." But her journey toward self-actualization — and deep pride in her personal history — began at Mount Mary.
"I took a class in anthropology where we had an assignment to learn more about our culture," she recalled. This led to reaching out to the Southeastern Oneida Tribal Services office and enrolling in language and craft classes. Before long, Langen had opened her world, making connections with others from local First Nation tribes, Ho-Chunk, Ojibwa, Lac du Flambeau, Potawatomi, Bad River, Menomonie, Stockbridge-Munsee, Red Cliff, and Lac Courte Oreilles.
As an MPS elementary school counselor at Burbank, Forest Home Avenue and Victory Schools, Langen passes along the importance of authenticity in the face of societal pressures, which she calls, "advocating for others' self-advocacy." Her daughter, Guinevere Duquaine '12, graduated from Mount Mary with a bachelor's degree in Behavioral Science and works for the First Nations Studies Program with MPS as an academic advisor.
Langen will return to Mount Mary this fall to work on her Ph.D. in Mount Mary's new Counselor Education and Supervision program. This program is the only Ph.D. of its kind in the metro Milwaukee area, preparing graduates to teach on a collegiate level, and for professional practice in multicultural settings.
Langen's Oneida name, Kanatiyostha, means, "she makes a place good." How fitting it is to return to the place where her awakening first began.
"Knowing my heritage helps strengthen and educate myself and the Milwaukee community."