Mount Mary to offer first-ever PH.D.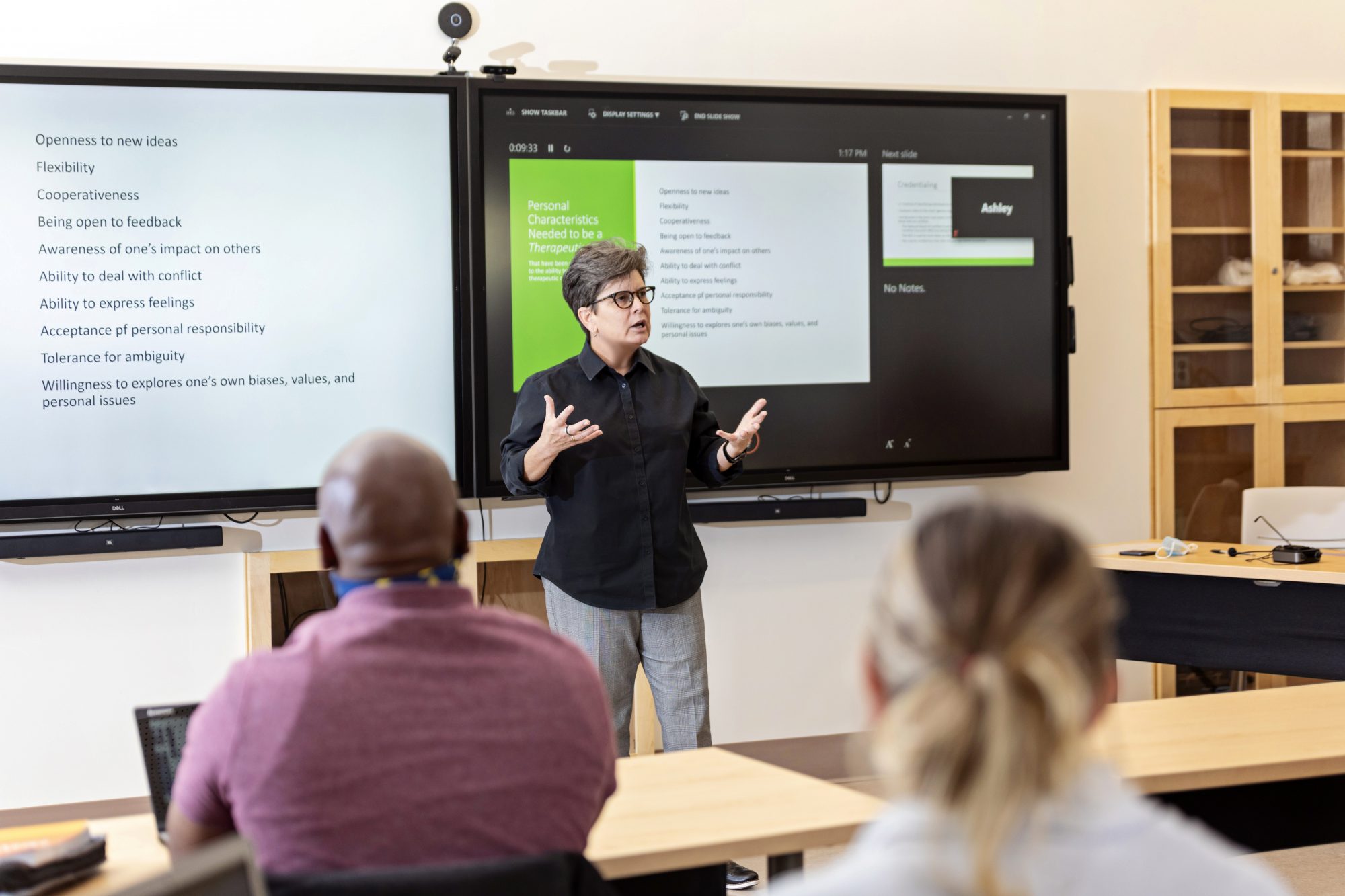 Posted on November 24, 2020
Two major programs are under development, both with significant implications for the future. A four year, on-campus nursing program will open in fall 2021 (see next page), as will a Ph.D. program in Counselor Education and Supervision.
"Both of these programs will support the documented need for well-trained, well-qualified leaders in their professional communities," said Vice President for Academic Affairs Karen Friedlen.
COUNSELING PH.D. A CAMPUS FIRST
Friedlen said the Counselor Education and Supervision program will serve the counseling community by educating Ph.D.-level professionals equipped to teach at the university level and work in clinical settings.
This is the first Ph.D. program offered at Mount Mary, "utilizing a scientist practitioner model of conducting primary research that contributes to the theoretical body of knowledge in the field as part of the curriculum," Friedlen said.
The program is open to licensed professional counselors, school counselors, rehabilitation counselors and other master's-level mental health professionals.
The program is the only Ph.D. of its kind in the metro Milwaukee area and only one of three in the state. It will be offered evenings, days and weekends through in-person, hybrid and online delivery. Practicum placements within the community will pair students with Ph.D.-level professional supervisors.
This program, which has an evidence-based research component to it, will prepare students for professional practice in multicultural settings, "while developing a strong counselor identity, advocacy and leadership skills, integrity and a deep sense of social justice," said program director Jane Rheineck, Ph.D.