Trinity Woods: A Community Takes Shape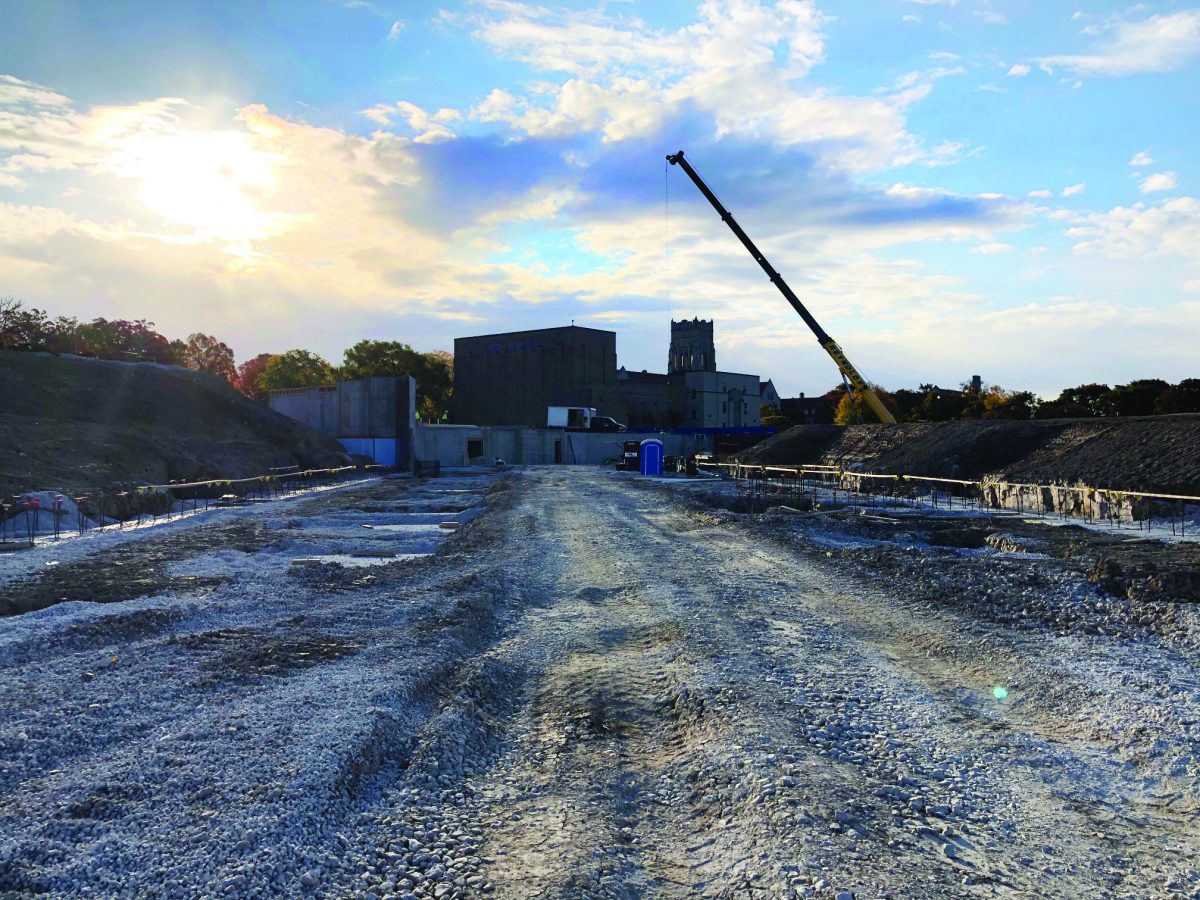 Posted on November 20, 2020
Progress continues at a rapid pace at Trinity Woods, the intergenerational housing community and innovative three-way partnership between the School Sisters of Notre Dame, Mount Mary University and Milwaukee Catholic Home.
The housing community will be comprised of 90 market-rate, independent living apartments for individuals over the age of 62, 24 dormitory units for single mothers enrolled as students at Mount Mary University and their young children under the age of 12, and 52 private residences for the School Sisters of Notre Dame. All buildings will be fully interconnected by a Town Center that incorporates numerous spaces to bring people together.
"We celebrate this vision becoming a reality for the many benefits it bring to the campus and the broader regional community," said Mount Mary President Christine Pharr, Ph.D., at the groundbreaking celebration held in early September.
The name Trinity Woods has a special significance and was chosen with thoughtful consideration. "Trinity" simultaneously reflects the Catholic/Christian faith and the three entities that are sponsoring this community. "Woods" reflects growth, wisdom and the beautiful, wooded grounds of the Mount Mary campus.
"Trinity Woods will be a vibrant living community where Sisters, seniors, students and their children can live in a mutually supportive, first-of-its-kind venture in the city of Milwaukee," Pharr said. "Our intention has been to incorporate numerous spaces to bring people together in friendly conversation, dining, prayer, learning and socialization."
The complex is set to open in fall 2021 for School Sisters of Notre Dame and seniors. A housing representative from Trinity Woods has an office in Gerhardinger Center at Mount Mary and is available to meet with prospective seniors residents by appointment.
Housing for single mothers and their children will be available as units become available in fall 2021, and for the start of the spring 2022 semester.
The complex will also include a 6,750 square-foot child care center that can accommodate up to 100 children. It is open to the Mount Mary community and members of the public and will be managed by Wauwatosa Day Care.
To watch a live feed of the construction progress in real time, visit trinitywoods.com, or follow Trinity Woods on Facebook @TrinityWoodsCommunity.