Students
Student Spotlight: Evita Evers puts words into action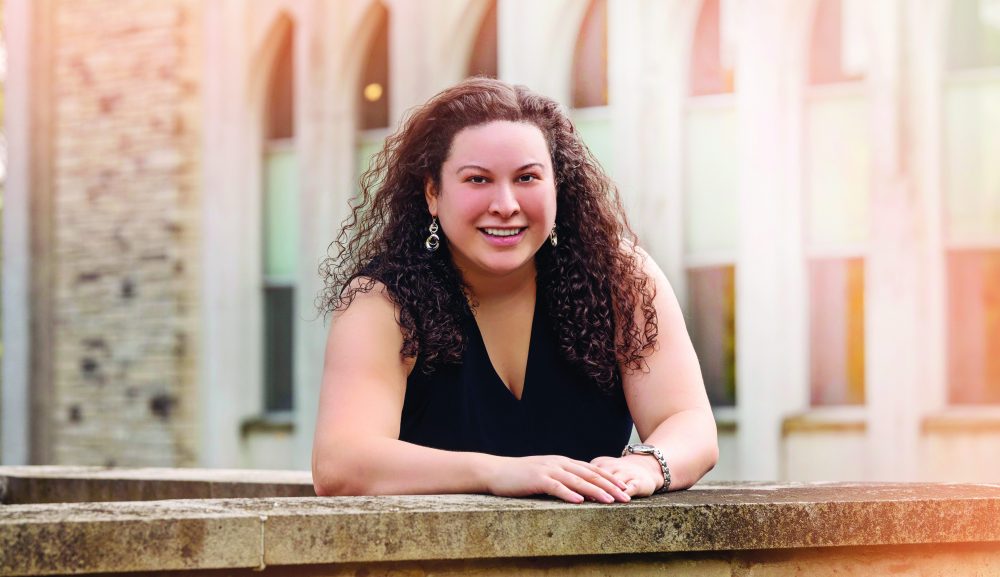 Posted on November 20, 2020
From her time as a freshman in 2016 through her senior year in 2020, presidential elections have bookended Evita Evers' college experiences.
While she recalls being "highly and emotionally involved in 2016," she became a driving force in 2020, spearheading multiple campus initiatives to engage students, designing and installing a large banner in
Notre Dame Hall, and orchestrating a pledge drive.
"I've always been vocal and informed in a way that my peers look to me for background," she said.
Evers came to Mount Mary from her hometown of Seattle through the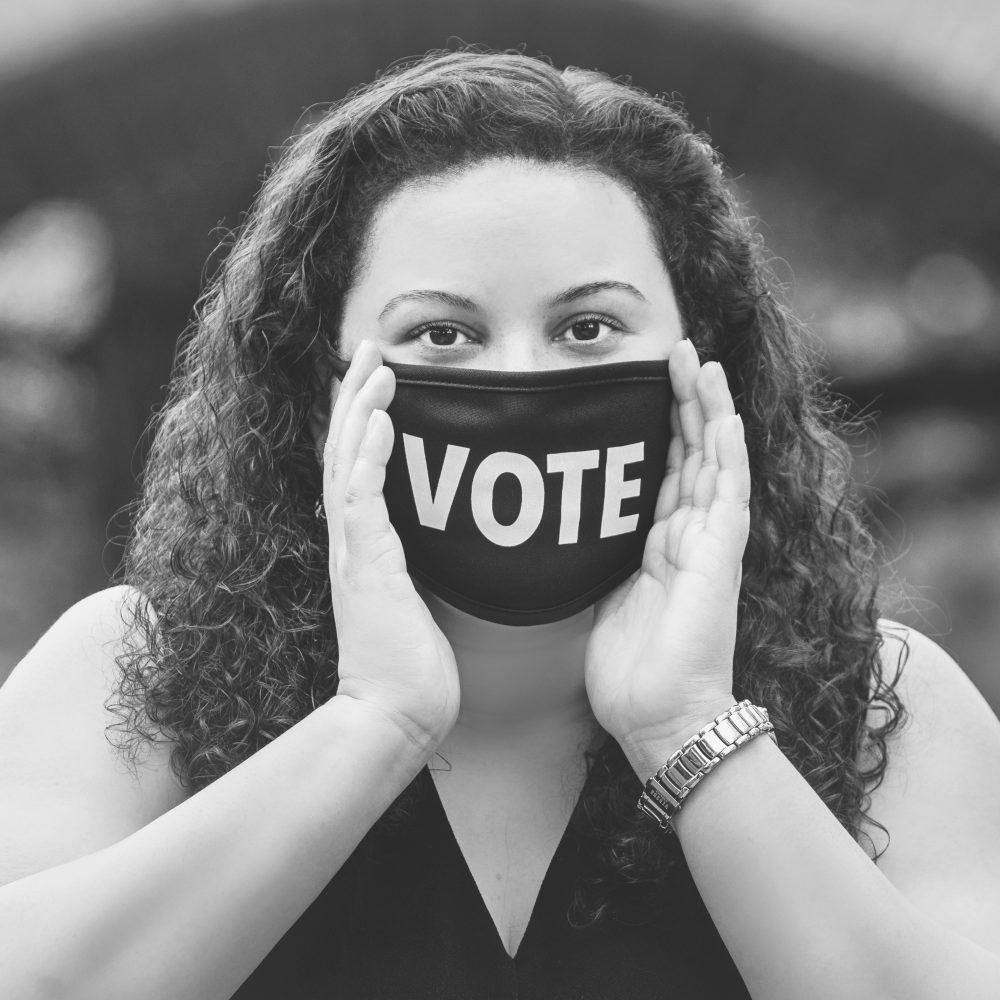 recommendation of aunts and cousins who came here. "A small, all-women's Catholic school was everything I didn't know I wanted," she said. "It is a place where we build each other up."
Earlier this year, the creative agency, Mueller Communications, recognized Evers' passion, awarding her their competitive Ben Barkin Scholarship for a summer long internship. The work was virtual, and Evers was able to participate in meetings with clients who were managing their marketing strategies around the pandemic in real time.
"Everything had to change this year," she said. "The creativity I saw was inspiring."
Evers plans to attend law school after graduation, a fitting step in her pursuit of moving ideas into action.
All of Evers' experiences at Mount Mary seem to have led her to this moment. She is an honors student, studying communication and justice with a minor in history and a certificate in peace building. She serves as president of what used to be called the communications club, which she helped rebrand last year with a new name and mission, Empowering Voices.
"What better way to empower others than to give them a voice," she said.