2020 CREO Student Exhibition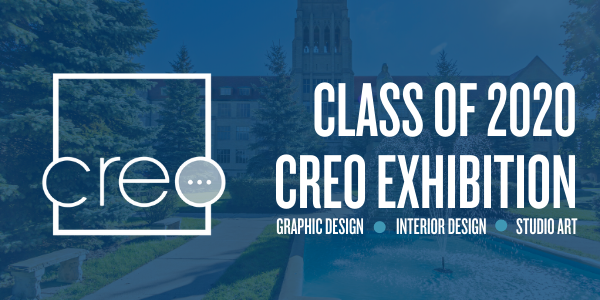 Posted on November 20, 2020
The School of Arts and Design is proud to share the work of our talented seniors. Each year, students from Graphic Design, Interior Design, Studio Art and Art Education spend their last semesters preparing for a two-week exhibit of their work and host a reception for hundreds of visitors.
The unprecedented challenge of the global pandemic prevented the presentation of these exhibits and reception; however, these circumstances did not diminish the students' enthusiasm for celebrating this important milestone in their education at Mount Mary University.
With creativity, resilience and the support of the dedicated faculty in the School of Arts and Design, this virtual exhibition presents the talents of our thirteen 2020 Mount Mary graduates.
CREO, the annual celebration of arts and design, is Latin for "to make, create, produce," and is supported by many community partners. We thank them for their unwavering support and belief in the next generation of creative leaders.
View their projects here: mtmary.edu/2020creoexhibit