Faculty
Creating leaders to shape the future of fashion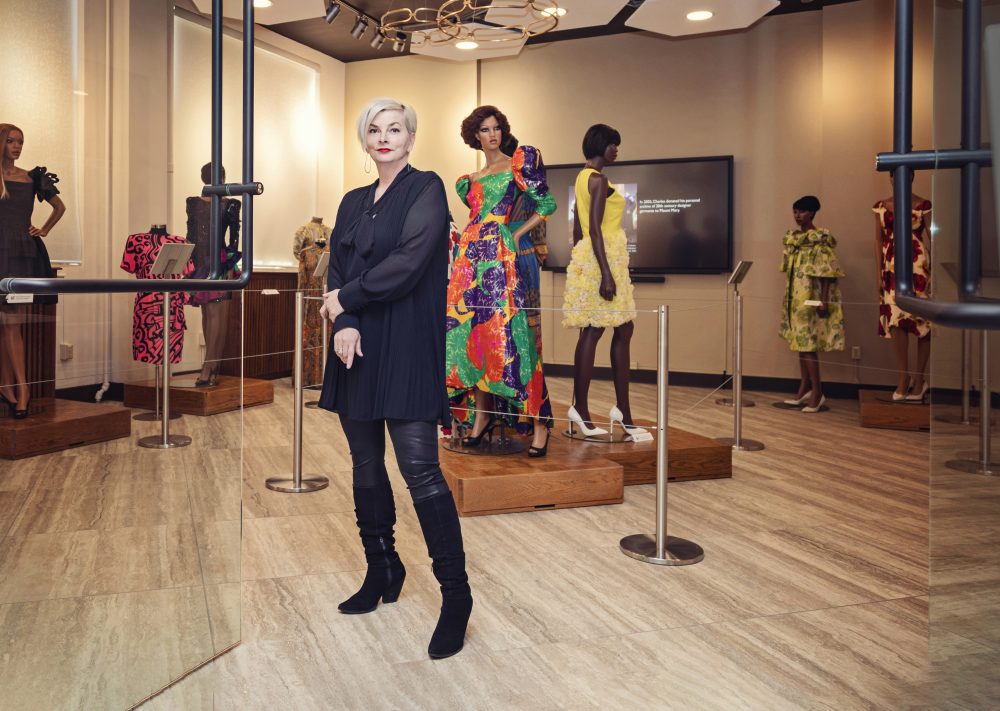 Popular culture portrays a career in fashion as totally and utterly glamorous. It seems like all industry people do is drop by their Pinterest-worthy shop, say hi to their assistants, make a few decisions, shop the rest of the day, and then show up that evening on the red carpet for a celebrity-studded event.
In reality, nothing about the daily work of fashion is that magical or glamorous. It actually represents a lot of hard work done by a large number of partners who must successfully collaborate to strategize, design, source, manufacture, distribute and sell clothing for their intended customers.
The real opportunity for fashion students lies in their ability to understand and respond to the real issues of today, applying their resources and skills in a meaningful way.
Given the diverse and inclusive perspectives of our students, coupled with their ability to apply technology, I truly believe the Mount Mary fashion students of today will be the change-makers for tomorrow.
Prioritizing diversity
Our students are far ahead of the industry's curve when it comes to the current movement toward diversity, inclusion and self-acceptance in fashion.
Mount Mary's fashion show has been praised for the range of sizes, shapes and colors represented on our runway. Our students are already thinking about the wants and needs of those who don't fit neatly within the narrow image guardrails the fashion industry has dictated for so many years. I am inspired by the innovative ideas students develop when they think about the needs of the differently-abled, women in STEM, the elderly, those who identify as non-binary or those who seek modest options.
Once students begin to view apparel as a viable solution for a real problem — whether that 'problem' is finding a pretty dress for a wedding or designing comfortable jeans that allow a wheelchair-bound child to dress like their peers — the work becomes more meaningful and important. They understand that fashion is social justice in action.
Utilizing technology
Mount Mary's fashion program still teaches all the fundamental skills and understanding that is required to work in the industry, but technology has radically changed how students do this work.
For example, hardly anyone does fashion illustrations by hand today, but designers must still learn how to clearly and visually communicate their ideas, whether they are sketching on the back of a napkin, drawing a technical flat in Adobe Illustrator, or rendering a fit sample in 3D with complex software.
Applying creativity to solve problems
Given my industry background and experience in hiring young talent, I understand Mount Mary's Creative Campus initiative from the perspective of workforce readiness.
Industry-specific technology evolves and new developments emerge faster than anyone can keep pace. We train our students on the hardware and software that make work today more efficient and seamless, but that doesn't guarantee that knowledge will still be relevant in the future.The Creative Campus prepares students for a rapidly changing world. Years from now, the software and the interfaces will all look different, but the need for flexible critical thinkers and solution-oriented problem solvers will remain.
Supporting the local talent pipeline
We are very fortunate that the Milwaukee area is home to a sizeable and diverse grouping of apparel industry companies and we want Mount Mary's fashion department to remain a critical link in our local apparel ecosystem.
To accomplish our goal of being known as the region's go-to hub for quality fashion candidates, Donna Ricco and I have prioritized getting out into our community, meeting these varied players and learning about the many businesses and opportunities that exist right here in our own back yard.
We are directly engaging our fashion alumnae through surveys and a Fashion Advisory Board to gain feedback and insights on their own Mount Mary fashion education as well as what they've learned along the way in their fashion and retail careers. Our program must stay connected, informed and maintain our strong bonds with area business.
Building a sustainable future
The fashion leaders of tomorrow will ultimately steward the cleanup of the environmental mess that decades of industrialization has generated.
They will create circular systems, solve how to recycle blended fibers,expand on sustainable crop growth initiatives and utilize new eco-friendly textile materials in the products they design and select for their stores.
They will apply digital printing and 3D rendering to replace the materials,labor and pollution involved in generating waves of physical samples.They will use zero-waste methods of patternmaking and design to maximize new textiles and their application to apparel.
They will determine how to market and retail new products made from these unfamiliar resources so that they are just as appealing, or more appealing, than current offerings.
The next generation must be ready to lead the change.
Learning to lead, ready to evolve
While the news would have you believe that retail is dying — in reality, it is just changing. We haven't stopped shopping, we are just shopping in different ways.
There is plenty of room for revolution as our global culture evolves and customer priorities shift. Today's apparel industry is wide open and ripe for the innovation and fresh thinking that our graduates will take with them and continually develop throughout their careers.
Ashley Brooks is the chair of the fashion department at Mount Mary.