News
Better accessibility will help welcome more to Bergstrom Hall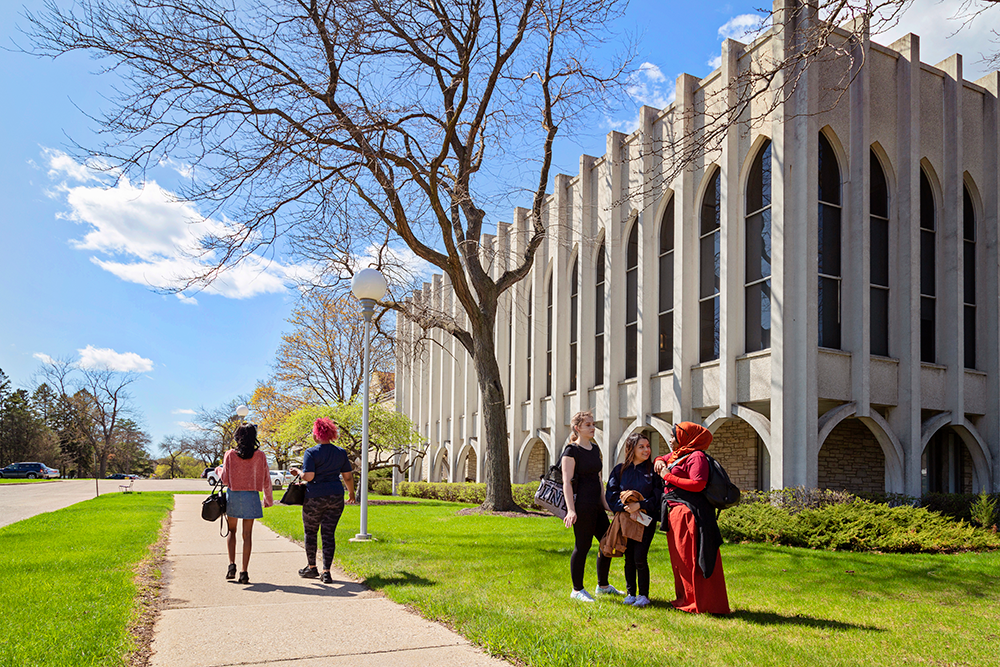 In 2018, 92-year-old alumna Patricia Lucas traveled from her home in Boise, Idaho, to attend her 70th class reunion.
It was a welcome homecoming for her, and one that we would like to make accessible for more alumnae in the coming years.
As you know, the number of events continues to increase on campus and the number of alums attending these activities continues to grow.
For alumnae with mobility issues, this has been a difficult proposition. While the lovely staircase that graces the entrance to Bergstrom Hall is sweeping and majestic, it can be overwhelming and daunting for those attending events in our Alumnae Dining Room.
A modern glass-and-metal elevator that can whisk you to the main level without worry or stress has long been a dream for all of us who want to build a physical atmosphere that is as welcoming as the spirit we hold dear.
I'm thrilled to tell you that at the January general assembly of the Alumnae Association they showed overwhelming support of getting this project done. So much so that they committed to donating $150,000 (from Starving Artist Show proceeds) to sponsor the cost of the elevator! We are so very grateful for their enthusiastic and generous support to quickly address this important accessibility matter.
This project is part of a much larger initiative that is integral to our future planning. Our strategic plan, "Thrive 2025: Our Plan for the Future," was unveiled in the fall edition of the Mount Mary Magazine.  This comprehensive strategic plan is in full swing and addressing a variety of areas on campus for Mount Mary to not only remain strong but to be positioned for growth and strength in the decades ahead.
The elevator is part of the first phase of the Bergstrom Hall renovation plans. The other important part of this phase of the renovations is to move the dishwashing room to the kitchen area and to convert that space to new restrooms on the main floor. (How wonderful not having to go to the lower level!)
We ask all of you to consider what these renovations will mean to your fellow alums, community guests, and our students in the years to come.
"Even for someone still very connected in the Mount Mary community, I find myself over-preparing and at times, second-guessing my intent to attend events on campus," said Barbara Dohr Muth '62, who has been a longtime supporter of Mount Mary through the Starving Artist Show, and as past president of the Alumnae Association, legacy family of alumnae and donor.
"Depending how I feel on a given day, the challenge of steps and distant restrooms make me take pause. I know many other alums and community visitors have the same concerns.
"The improvements to Bergstrom Hall will make a world of difference for generations of alums, prospective families, and community visitors," Muth said.
To contribute to this project, please use the envelope in the center of this magazine or visit mtmary.edu/give. If you are giving online, type in "Bergstrom" in the comments section to direct your gift toward this project.
Our alumnae are the foundation of the future of Mount Mary University. Please help transform Bergstrom Hall today.
Pam Owens is the Vice President for Alumnae and Donor Relations.