Students
Student Spotlight: Antoneisha Jones
Scholarship student believes "failure isn't an option"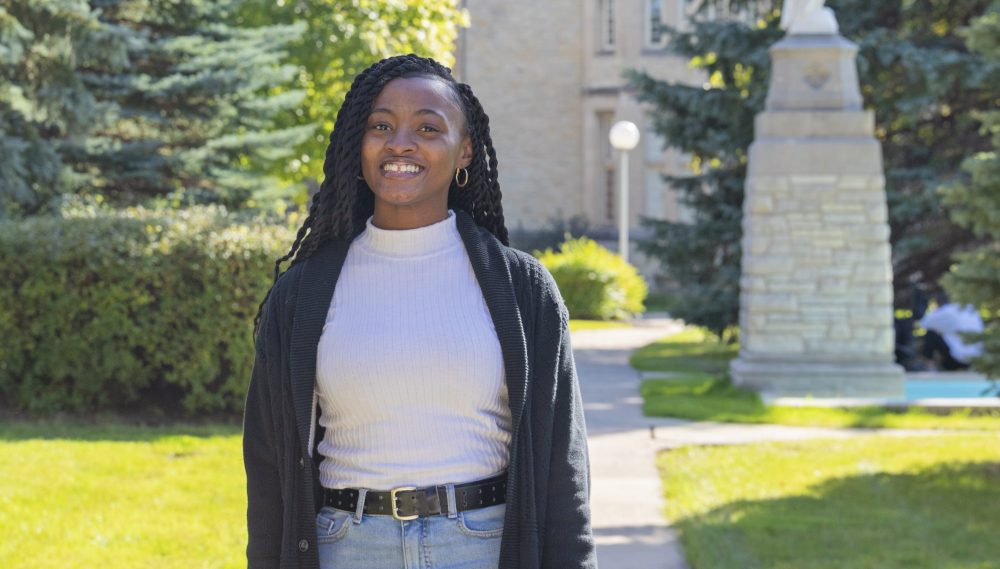 Posted on November 28, 2019
Ever since she was young, a middle child with six siblings, Antoneisha Jones has displayed an extraordinary sense of independence.
When she set her goal to be the first member of her family to graduate from college, she knew it would take effort – 60 hour workweeks are typical – and massive determination.
"I've just got to get it done; I can't imagine not getting it done."
Jones, who lives on campus, rises before dark, getting ready for her early shift at Starbucks that starts at 4:30 a.m. She comes back to campus for afternoon classes, and works as a waitress on the weekends. She attends church Sunday mornings and Wednesday evenings, leaving her little time for herself, other than an occasional 10-minute nap.
This fall, the beginning of her junior year, she decided upon a major in communication and a minor in psychology. She also started an internship at Northwestern Mutual as a financial advisor.
For the past two years Jones has also been the recipient of the Hank Aaron Chasing the Dream Foundation 4 for 4 Scholarship, founded by baseball legend Hank Aaron and his wife, Billye.
Their foundation supports promising students who are facing financial challenges in pursuing their dreams of a college education. As part of her selection, Jones traveled to Atlanta two times to meet the Aarons couple and attend a ball game at SunTrust Park with other Chasing the Dream scholarship recipients from other colleges and universities. This year, she also attended a backyard barbecue at the Aarons' home.
"Getting this scholarship makes me feel like I have support," Jones said. "I just can't let my grades drop; I would be disappointing (the Aarons).
"Sometimes I wonder why I was chosen, but people like that I get things done," she said. "People are attracted by my ability to persevere."