Art
Business
Faculty
Leading Lady: Barbara Armstrong
Balancing art and business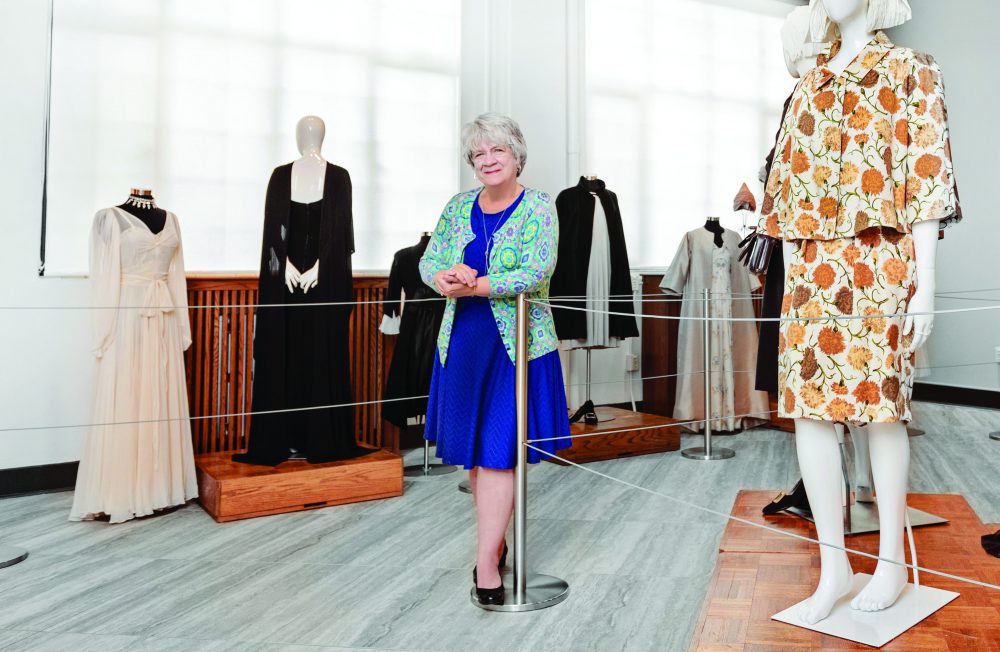 Posted on November 28, 2019
As a business owner, architecture project manager and contributing writer on the leadership forum of Forbes.com, Barbara Armstrong, M.S., was an established thought leader before she left her field to join Mount Mary.
In 2014, Armstrong joined Mount Mary to become one of the institution's first school deans, just as Mount Mary was transitioning its academic structure from a college to a university. Today she serves as dean for both the School of Arts & Design and the School of Business.
Every day, Armstrong says she taps into the project management abilities she honed as a project manager on architecture and interior design projects.
"I love asking the right question and defining the issue, because that's how you start to put the wheels in motion that create solutions. I'm glad I can bring that to the table."
For the past five years, Armstrong has been the behind-the-scenes force guiding CREO, the annual celebration of the School of Arts and Design that includes student designer fashion shows and senior exhibitions. Through her guidance, faculty and students coordinate logistics with other departments responsible for marketing, sponsorship, facilities and production. Although the show does not take place until May, planning meetings begin early in the year, before the start of the semester in January.
"Having entered academia later in life, I am in awe of the complexities of academic work," she said. "I am overwhelmed by people's dedication to the mission and to sharing their expertise."
A significant area of focus last year was the successful launch of a unique leadership dynamic in the fashion department, as Department Chair Ashley Brooks and Executive Fellow Donna Ricco '81 worked together to expand the department's industry and community connections and enhance curriculum.
This year, she is focusing on behalf of the School of Business to build even deeper ways to connect and apply the university's commitment to social justice within the framework of a corporate environment.
"Barbara brought many strengths from her professional roles to her position as academic dean, and constantly explores ways to integrate her experience with academic structures," said Vice President for Academic Affairs Karen Friedlen, Ph.D. "Her boundless curiosity leads to building connections between education of the whole person and complex systems students encounter while meeting their vocational goals."
A native of the East Coast, Armstrong calls herself a Jersey kid who grew up in a "big, exuberant, loud Italian family." She came to Milwaukee in 1979 to earn her master's degree in architecture from the University of Wisconsin-Milwaukee.
Over the past two decades, she and her husband, Tim, have visited all of her ancestral villages in Italy. They love to explore tucked-away corners of Europe, and are busy planning their next adventure in Burgundy and the Loire Valley in France.
Armstrong never stops thinking like a designer, whether she is bridging cultural divides on her travels or integrating form and function in her work with two distinctly different schools.
"You have to be strategic about things, and I'm glad to bring that to the table," she said. "It is my goal at Mount Mary to inspire others."