New role, familiar face
Lisa Breitsprecker, Senior Development Officer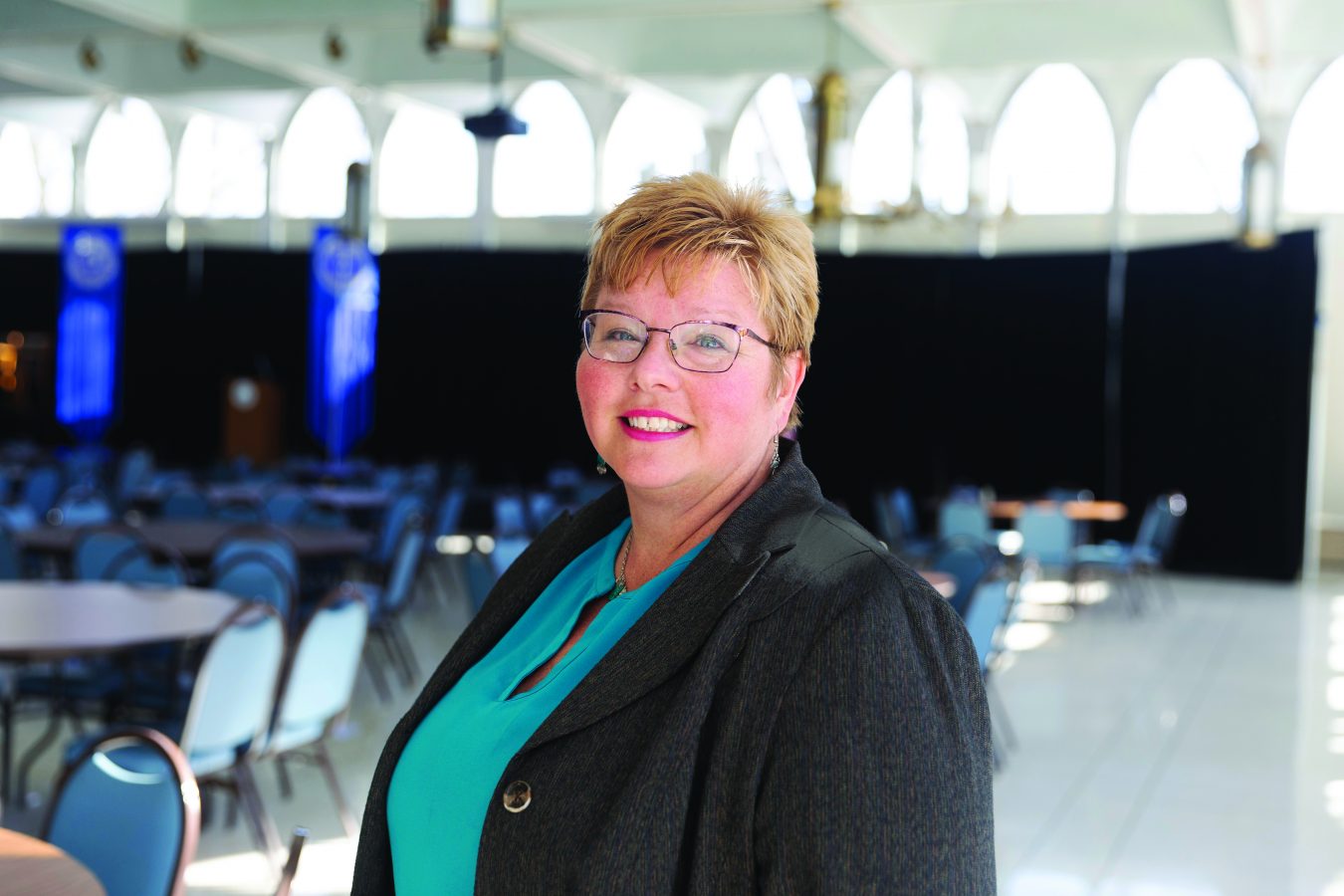 Lisa is an experienced fundraising professional with a head for
data-driven results and a heart for the intentions of donors.
After three and a half years at Mount Mary, managing development campaigns and initiatives behind the scenes, she is transitioning to
a role that connects with donors on a personal level.
"My biggest joy is being a philanthropic advisor to those who love Mount Mary and all that our institution stands for," she said. "As I transition to the position of senior development officer, my primary goals are to re-engage with alums, share institutional vision, and allow opportunities to blossom."
Lisa, a Certified Fund Raising Executive (CFRE) since 2012, has
spent 25 years in the profession, securing philanthropic support for human service, health care, higher education and child welfare organizations. She has led five capital campaigns and focused on building unrestricted funds and program infrastructure. She is one of only 6,000 professionals internationally who hold this designation.
With Mount Mary supporters, Lisa strives to connect the interests of the individual to a university initiative that addresses a societal need. She calls this the trifecta – "and the greatest gift I can provide."
Already, Lisa is busy connecting with supporters and establishing relationships. She said her greatest strength is her capacity for listening and making connections.
"I offer opportunities, when appropriate, for donors to match their passions and charitable goals to the needs of Mount Mary and our students," she said. She also pointed out that philanthropy is only one of many ways to offer support for Mount Mary. "We are always seeking internship partners, volunteers, introductions in the community and student referrals."