Faculty
Leading Lady: Wendy Weaver
Colorful past inspires her work with undecided students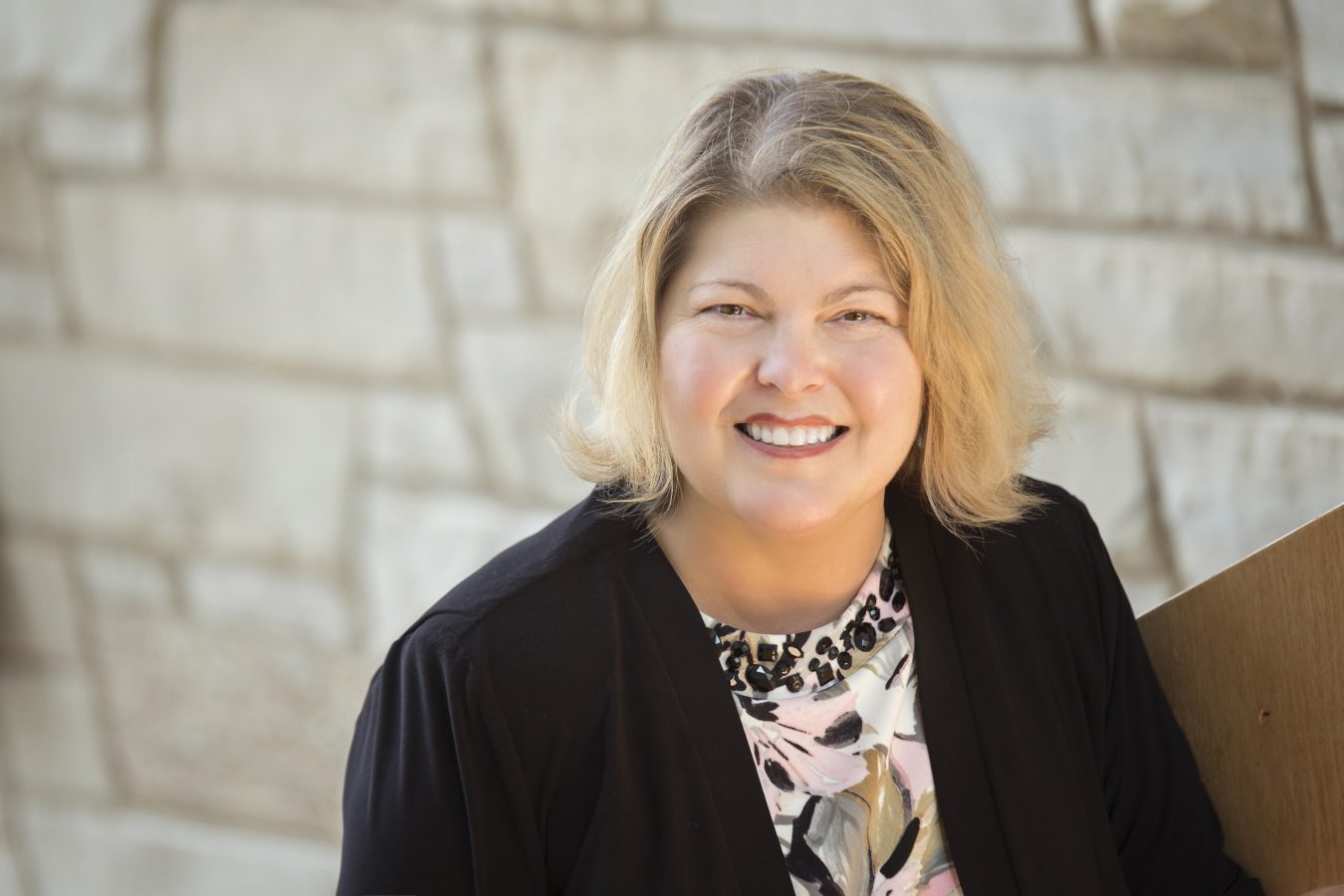 Wendy Weaver, who spent a number of years guiding tourists safely through the wilds of Alaska, is accustomed to taking on new challenges at Mount Mary with the same effervescent spirit and can-do attitude.
She has been instrumental in designing and launching the Compass Year Program for undecided students. Weaver co-led the task force that met throughout the 2017-18 school year to construct the program, which launches in fall.
Thanks to her diverse work experiences, she connects with the students who find themselves undecided about their major. "I have had so many careers, I am glad I was allowed to be so flexible," she said.
During her years in the tourism industry, she worked as a tour director for Holland America in Seattle, accompanying groups on shore tours. She also worked as a driver guide for Princess Cruises based out of Anchorage, where she conducted city tours and drove excursions to Whittier, Seward, Fairbanks, Valdez, Haines and Skagway.
Weaver received her master's degree from the University of Alaska-Anchorage and came to Wisconsin 20 years ago to earn her Ph.D. in English from Marquette University.
Weaver joined Mount Mary in 2005 as an adjunct faculty member in the English Department. Two years later she became a full-time member of the faculty and has since transitioned into administration, first as a dean of academic affairs and now as the dean of the School of Humanities, Social Sciences and Interdisciplinary Studies.
These multiple roles have come with multiple responsibilities and accomplishments – and national recognition.
Weaver is the current president of the Wisconsin Women in Higher Education Leadership and she has just completed her term on the national board of the American Conference of Academic Deans.
While Mount Mary has been her first and only experience in an all-women's environment, she found the atmosphere to be more invigorating than any other institution she'd ever encountered. "Because of the diversity in age, experiences and culture, our conversations are so much richer," she said. "I knew this is where I wanted to be."
Coming from a woman who has seen so much of the world, this is high praise indeed.
"I once was told that I was adventurous, but I always thought of these experiences as the next thing in front of me," she said. "I was always encouraged to do things; it never occurred to me that I couldn't."