Students
Pioneering art therapist says program has helped focus and inspire her work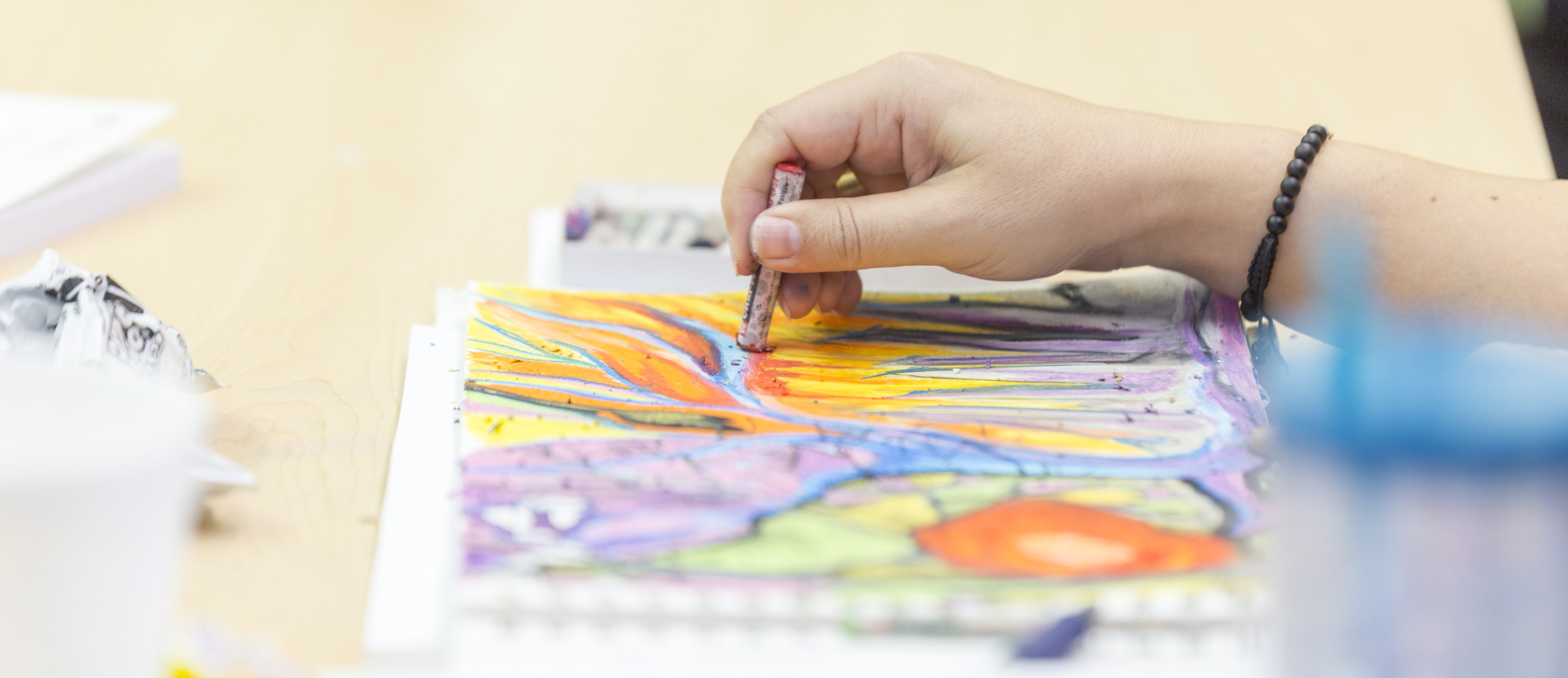 Posted on November 16, 2018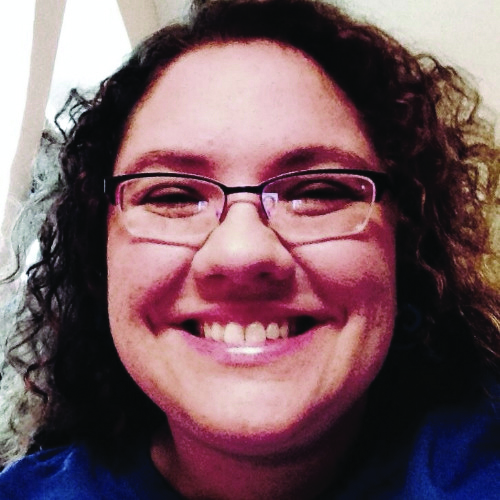 Jessica Stallings has an impressive list of credentials: she is an award-winning researcher, clinician and leading expert in the application of art therapy with individuals with autism spectrum disorders.
She is a Mount Mary student, too.
For the past three summers, she's taken the time out of her professional

schedule to come here from her home in Kansas as part of Mount Mary's doctoral program in art therapy. The program is low-residency, meaning professionals like Stallings take classes and conference throughout the year online, and come together in August for two intensive weeks of learning, sharing and art making.
"The program was developed for professionals who can integrate our work into our doctorate," she said.
Stallings has worked as an art therapist since 2005 and for the past 10 years has been an associate professor at Emporia State University in Kansas, the only public institution in the Plains area that has an art therapy program. There, she helped develop a certificate program for autism spectrum disorders.
Her doctoral research centers on how to work most effectively with clients with autism through incorporating their special interests into the therapy. For example, if a client is passionate about a particular video game, Stallings believes that effective therapy should involve those characters in art projects and role-play. This builds a connection to the therapist, and helps put some distance between the individuals and the problems they might be facing.
"If a situation is happening to a character, and not themselves, it helps them externalize the issues," she said. "People can be guarded. This approach allows a distancing — and that barrier provides comfort."
Last fall, Stallings received a Rawley Silver Research Award from the American Art Therapy Association for her research.
Stallings will graduate in May, and said she will come away with a new set of skills and a new focus to her career. She is finishing out her academic year at Emporia State and setting up a clinical practice 225 miles north, in Omaha, Neb. She will provide one-on-one and group inpatient counseling and create treatment plans for youth transitioning out of residential psychiatric care.
This move back into clinical work was partly inspired by her doctoral research, and her experience at Mount Mary.
"I've had the opportunity to look at the changes I want to be able to affect," she said. These changes include greater accessibility to art therapy, and advocating for insurance reimbursement for art therapy treatment for autism, as this is oftentimes not part of standard coverage.
She is also formulating a proposal to establish graduate programs in art therapy within the university system in Nebraska.
"The ability for practicing art therapists to converge at Mount Mary to become leaders in their profession brings about a creative synergy between the university — the first in the nation to offer a doctorate in art therapy — and the students," said Lynn Kapitan, art therapy professor and director of the doctoral program.
"Together they inspire one another to stretch beyond the comfort zone of everyday practice and set the world on fire with their pioneering visions," she said.
"Their work ripples out in all directions and draws future generations of artists, practitioners, researchers and leaders to Mount Mary University."