News
A world of insight
Jeannette Ingabire of Rwanda Possesses a Global Perspective Influenced by the Culture of Her Home and Mount Mary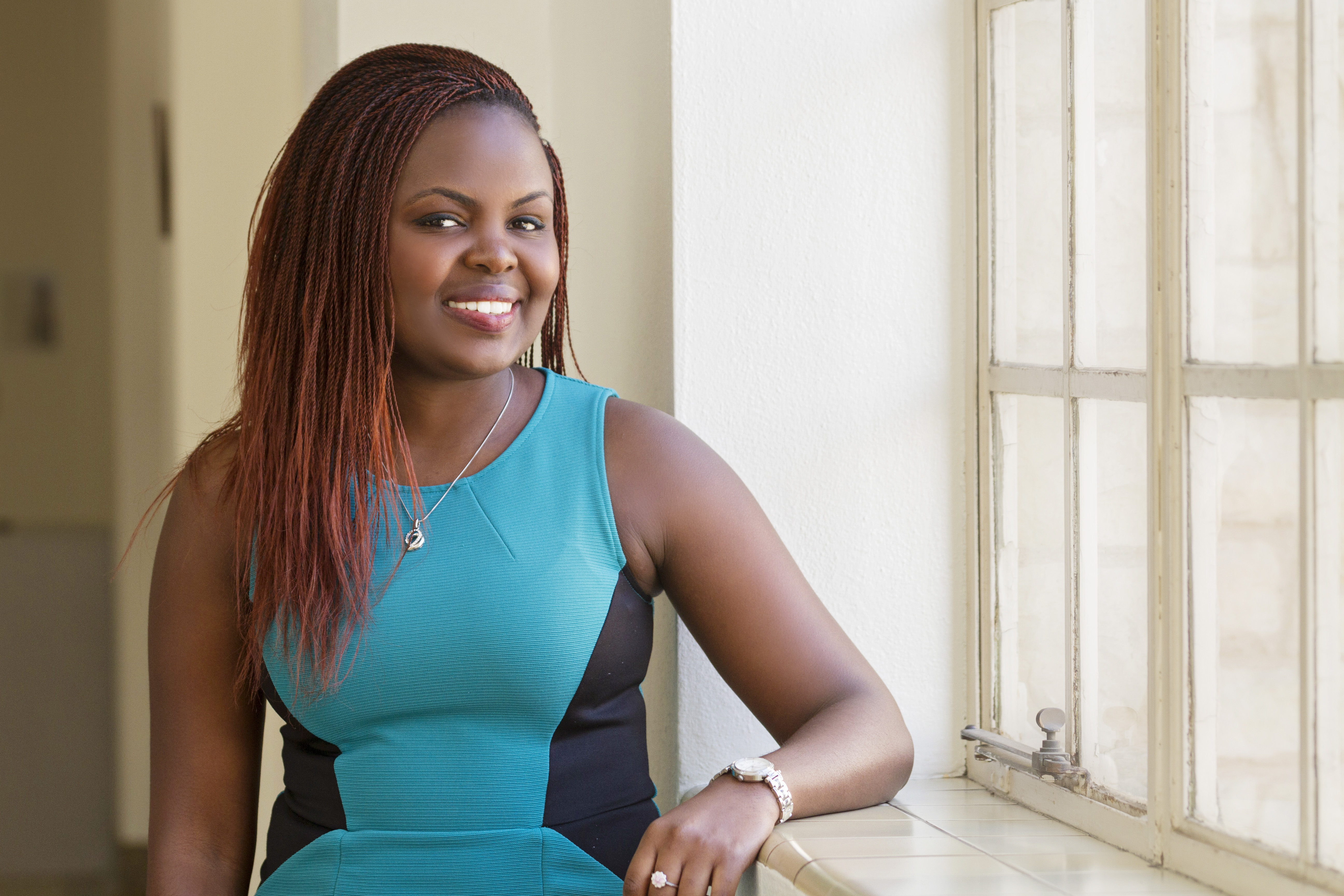 Jeannette's background, combined with her Mount Mary education, has shaped her understanding of community service.
As a Caroline Scholar majoring in biology and math, Jeannette has taken every opportunity for service learning. She has volunteered over 900 hours for local organizations such as the Hunger Task Force, Luther Manor, SEA literacy, and Inner Beauty Milwaukee. Over winter break, Ingabire returned home to do wildlife conservation work with national wildlife parks across Rwanda.
As her involvement in the Milwaukee community has grown, she has gained a deeper understanding of the issues communities face, both here and in Africa.
She has received numerous accolades, including a 2018 Newman Civic Fellowship and recognition at the American Mock World Health Organization's international conference and competition at
Emory University.
Here are some of her reflections on how these experiences are influencing the direction of her future work.
What insights have you gained from being a Caroline Scholar?
Though I think most people know what empathy is, very few of us get the privilege to practice empathy. In my volunteer work, I must practice empathy to better understand and serve others.
I have also come to understand that social justice issues are quite universal. I have seen similar aspects of social injustice in Rwanda, Milwaukee, Belgium and other places I have been. This is not something I had truly
put into consideration before.
The Caroline Scholarship is an opportunity for me to not only make an impact in the Milwaukee community, but also globally.
How does being from a different culture add to your experience here at Mount Mary?
Before when I spoke about global issues, I was looking at world problems from the outside. Now I feel that I can speak more about these kind of things because I know them on an intellectual level through the experiences I have had here.
I also get to try different foods, like tea and chocolate, which I love!
What about being a student at Mount Mary inspires you?
Being surrounded by other intellectual, inspired, bold women and seeing my classmates work hard to achieve their dreams is always inspiring. We call ourselves the "science sisters," and when you see one of them succeed, you feel like you can, too.
Also, the art here is very inspiring. Honestly, I'm not very artistic, but I love seeing the artistic energy.
How have you contributed to the cultural atmosphere at Mount Mary?
I definitely bring a different perspective to Mount Mary, especially in the classes that have vocal participation.
In my Search for Meaning class, when we talk about certain philosophies or aspects of religion, I can bring my perspective. I mean, my culture is very different, my way of eating is different, my view on mental health is different, and I think that really adds a lot to any discussion. Even in my science classes, I feel like I am able to bring a different cultural perspective to the class conversation.
How are you going to carry your Mount Mary values with you as you pursue your career?
Mount Mary's vision is to educate women to transform the world, and I think that as a Caroline Scholar and an international student I will fulfill that vision in trying to reach my goal of making health better for all children of the world.