News
Entrepreneur translates her love of languages into business success
When Brita Kuhrmeier Schumacher '99 went to Korea to teach English to kindergarteners, she made an astonishing discovery herself: Students there could speak Korean, Chinese and English perfectly, because most elementary schools incorporated foreign language in the curriculum. She returned home a year later, determined to bring this same experience to elementary school children in the United States.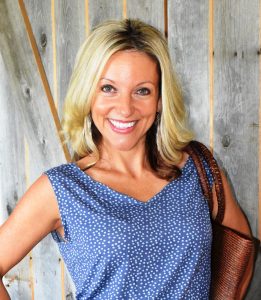 She started small, opening a little school in Wauwatosa for children to learn Spanish. Within a few years, she started going out to schools for hourlong Spanish lessons after school. These classes became very popular and 17 years later her company, Futura Language Professionals, employs 70 teachers in Wisconsin and 50 teachers in Minnesota.
Brita graduated from Mount Mary University in 1999 with a student-designed major and a Spanish minor. As an undergrad, she spent a year in Mexico as an undergraduate and arranged an independent study project that involved backpacking through Guatemala and Honduras.
"I really loved Mount Mary because the classes were so small and so specialized," she said.
"Only two percent of women business owners ever reach a million dollars in revenue. We have exceeded that. That definitely feels like a source of pride."

Brita Kuhrmeier Schumacher '99

Futura Language Professionals
Through her business, she proudly points out that students display excitement about the language of Spanish and have an increased appreciation for its culture. Many of them have studied abroad or traveled to other countries.
"I do think that the more that people travel and the more that they're exposed to other cultures, the more that they have an understanding and appreciation for diversity."
Over the years, Brita has employed Mount Mary students and graduates. She feels that she can provide them with opportunities and advice to help prepare them for the next steps in their careers.
"I have a good vision of ways to apply a foreign degree that goes beyond teaching," she said. "You can use Spanish in government positions like the State Department or you can use Spanish in running a manufacturing company," Brita said.
Brita continues to improve her business by expanding her outreach into more diverse communities and increasing the number of partnerships with private schools. She would also love to work with more companies to train them on how to do business in Mexico from a cultural perspective.
"What I love about Spanish more than anything is all the culture that it represents, the door that it opens."