News
Science
Meet the Science Sisters
Friends encourage one another through thick and thin (and organic chemistry)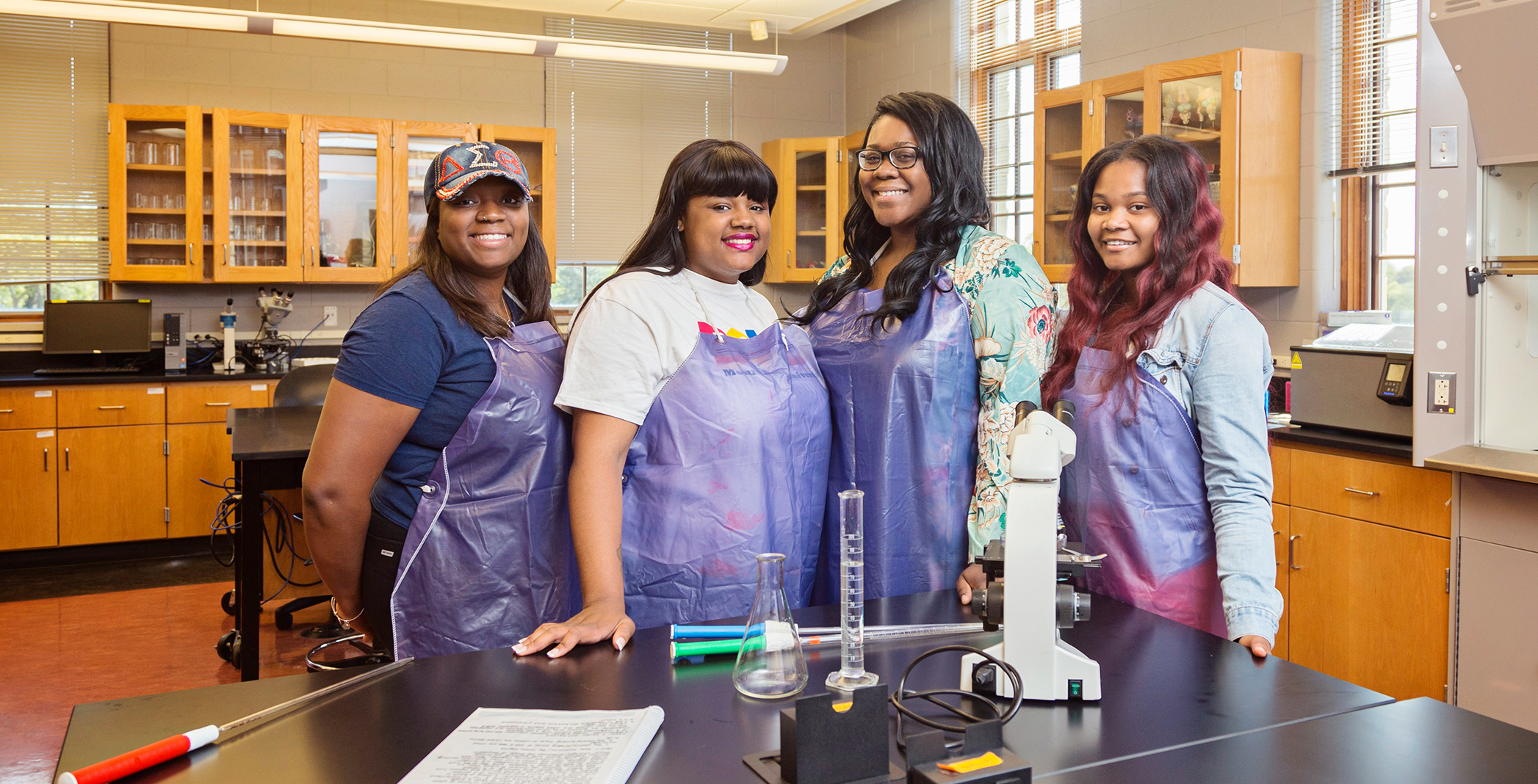 Posted on November 17, 2017
The four biology seniors who call themselves the "Science Sisters" are building something important in themselves and in one another. They are building a bond that will have personal and professional impact long after graduation.
"We've struggled together, cried together and been through the ups and downs of our collegiate careers together," Hayley Coleman said of her friendship with Chaunsi Amey, Erica Marion and Termeria Taper.
"We know each other's strengths and weaknesses; we all want to see each other be successful," said Erica. Coming to morning class at the end of her third-shift job has been brutal, she said, and there were times that she thought of giving up.
"We know each other's strengths and weaknesses; we all want to see each other be successful."

Erica Marion

Biology (health science) major
But her sisters helped her through. The four are set to graduate in May. Along the way they have encouraged one another to apply for research-based internships and shouldered through classes like organic chemistry and genetics.
While this friendship arose spontaneously, there is growing awareness  nationally around the belief that team building within students' professional discipline results in greater success in retention and completion rates, particularly among minority students who find support in one another.
To facilitate these connections, Mount Mary's new federally funded Jewel Scholars and Succeed Scholars programs embed teamwork and cohort-building activities into classes, said Cheryl Bailey, dean of the School of Natural and Health Sciences.
While the Science Sisters have a unique friendship, they said all upperclass science majors at Mount Mary have also formed a tight community – let's call it an extended family — "which motivates and inspires us more," said Hayley.
"The environment of Mount Mary inspires why we act the way we act."