Art
Business
Springing up everywhere
Creative initiatives flourish all over campus and Milwaukee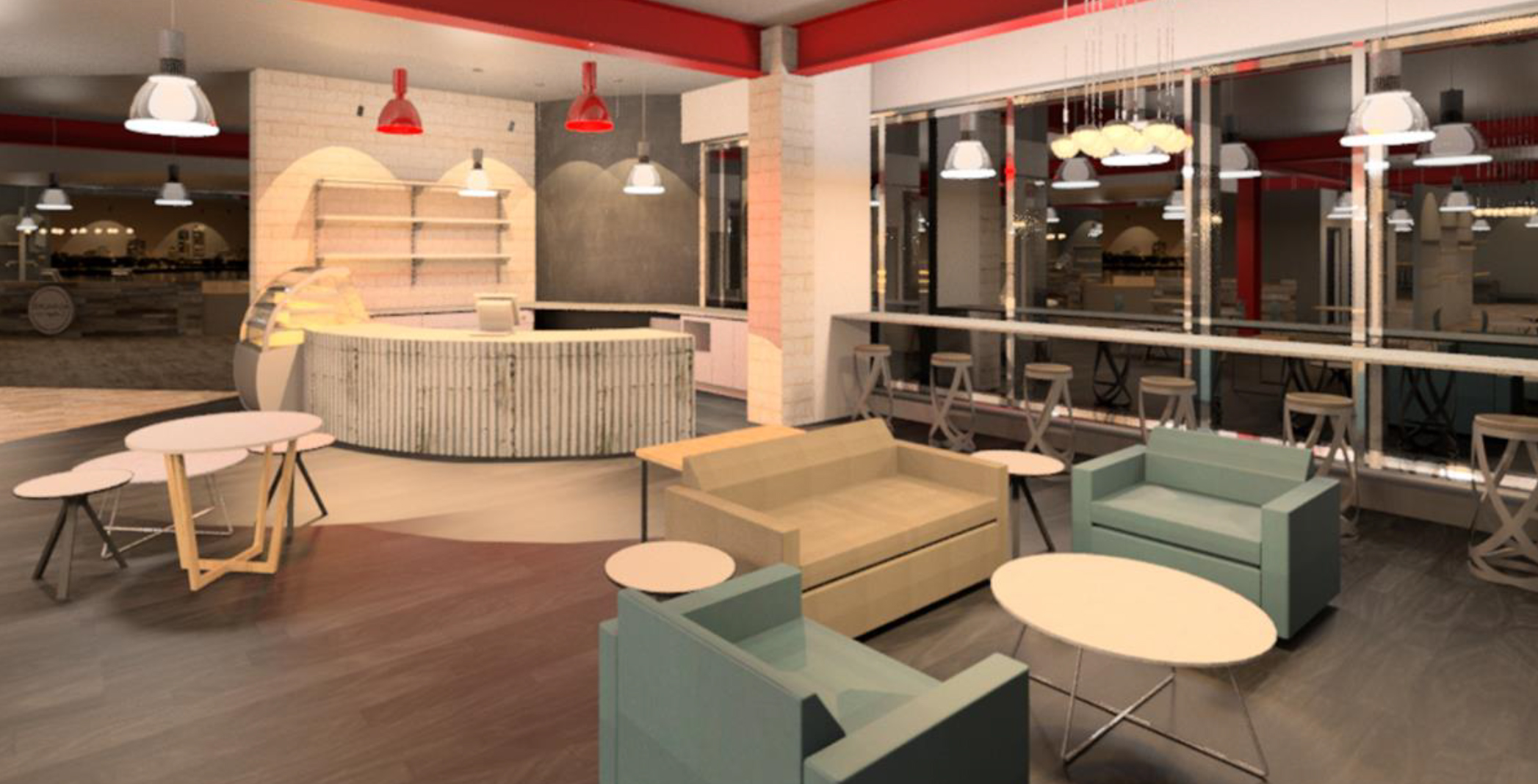 Five years ago, President Eileen Schwalbach set Mount Mary's Creative Campus into motion.
The premise that creativity can be taught and learned, with measurable outcomes, was innovative at the time. Today these principles are embedded in the curriculum and integrated into all aspects of learning.
Here's a look at some recent projects that bear our creative hallmark.
Giving the Salvation Army a makeover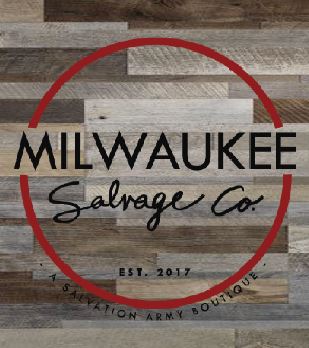 How do you bring a millennial spirit to a 150-year-old organization?
That's the challenge for Echelon, the national young adult auxiliary of the Salvation Army.
When Echelon member Jessica Bell, '14, helped organize an effort to rebrand the standard Salvation Army donation center concept, she turned to her alma mater.
Mount Mary students in graphic design, interior design, and fashion merchandise management collaborated to envision a high-end resale boutique.
Faculty engage across disciplines Adjunct faculty member Laure Leplae-Arthur's Advanced Graphic Design I class designed possible brand marks, logos, and taglines for the boutique, which took the name, "Milwaukee Salvage Company."
Next, Gigi Szeklinski, chair of the interior design program, had her students create and present designs for the boutique itself. Students conducted research and created alternative floor plans to maximize revenue and attraction.
Patricia Kuehnl, assistant professor of fashion, challenged her Visual Merchandising students further to develop the store concepts, building
on the work of the interior design students.
If this pilot program is a success, it will be considered a national prototype that could be replicated in other cities around the country.
DIY science labs expand experimentation
"People associate creativity with art, literature and design; yet every scientist knows that scientists create new knowledge and that the scientific process is highly innovative."

Terri Holzen, Ph.D.

Biology Professor
To help students understand the connection between science and creativity, two biology professors are foregoing conventional lab projects, in which students follow directions and get anticipated results, in favor of student-created experiments.
These experimental design labs encourage free-ranging thought and provide students with the opportunity to make claims and test hypotheses, even if they fail.
"People associate creativity with art, literature and design; yet every scientist knows that scientists create new knowledge and that the scientific process is highly innovative," said biology professor Terri Holzen, Ph.D.
Rethinking biology labs
To prove their point, Holzen and Lynn Diener, Ph.D., chair of the University's sciences department, have restructured the university's human physiology course, Bio 212.
They say creativity is better defined as the ability to think beyond established realms or limitations.
Bio 212 is a foundational course, required for occupational therapy, dietetics, pre-nursing and other science majors. The labs students were
expected to participate in were predetermined, like following
a recipe. Holzen and Diener called them "cookbook labs."
This conventional way of conducting labs that produce an anticipated result "gave students a skewed idea of how science really works," Holzen said.
Expanding national awareness
Changing the paradigm now requires students to formulate a question, create an experiment and test their idea.
If students don't get the results they expect, instructors help them rethink the notion of failure — "you always learn a lot from what doesn't work," Holzen said.
Diener and Holzen presented their findings last spring at the National Science Teachers Association (NSTA) Conference and they authored a commentary about their work in the February 2017 issue of NSTA Reports.
"It's important to let others know what Mount Mary is doing with creative campus in the classroom," Diener said.
Stay up to date with Mount Mary's Creative Campus initiative.