Art
News
Service learning where Milwaukee needs it most
Connecting academic skills to genuine community needs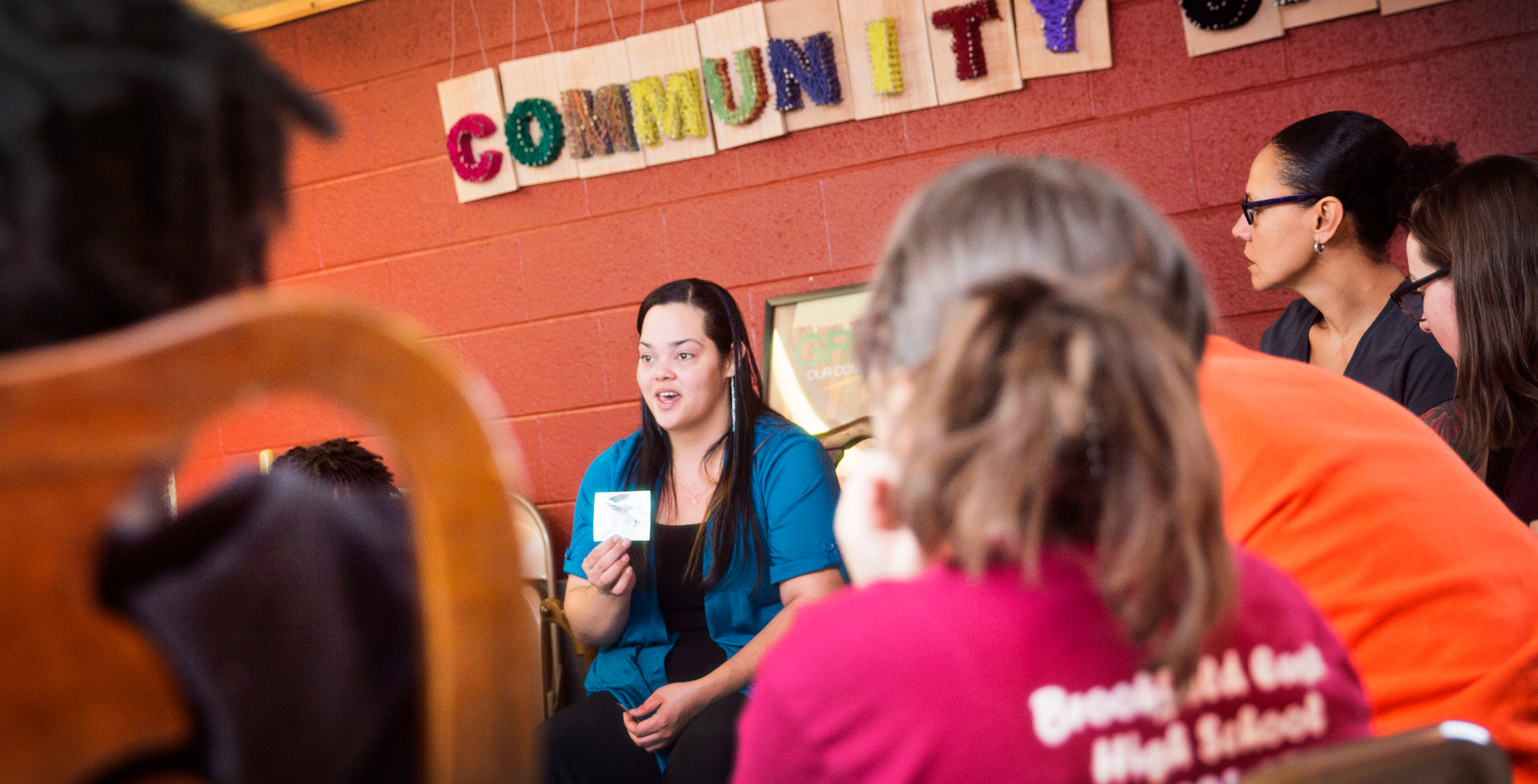 Sandrea Smith, justice major, knew she wanted to help educate people about crimes and legislation concerning violence against indigenous women.
One in five indigenous women has experienced or will experience some sort of sexual violence within her lifetime, and the jurisdiction among the states, tribes and federal government makes getting justice for victims and survivors complex.
Smith created Remember Our Sisters Events (ROSE) to share information through art and discussion around issues affecting Native Americans.
Smith has also educated students about the stereotypes surrounding Native Americans at two Milwaukee Public High Schools.
A sense of active social justice like Smith's is nurtured at Mount Mary University through service learning. Service learning ties directly to academic outcomes. This teaching and learning approach means that students use their academic knowledge and skills to address genuine community needs.
"The goal of service learning at Mount Mary is to connect urban community service with in-class learning objectives, so that both the organization and our students benefit from a meaningful and productive experience," said Amanda Ritchey, director of service learning.
In addition to matching organizations to individual class experiences, Ritchey pairs students to volunteer opportunities which they initiate.
"Students recognize a need at their service sites, and they leave informed about the impact of their work," said Ritchey.