News
Science
The Heart of Learning
Mount Mary researchers and faculty stand at the forefront of building trauma-sensitive learning environments.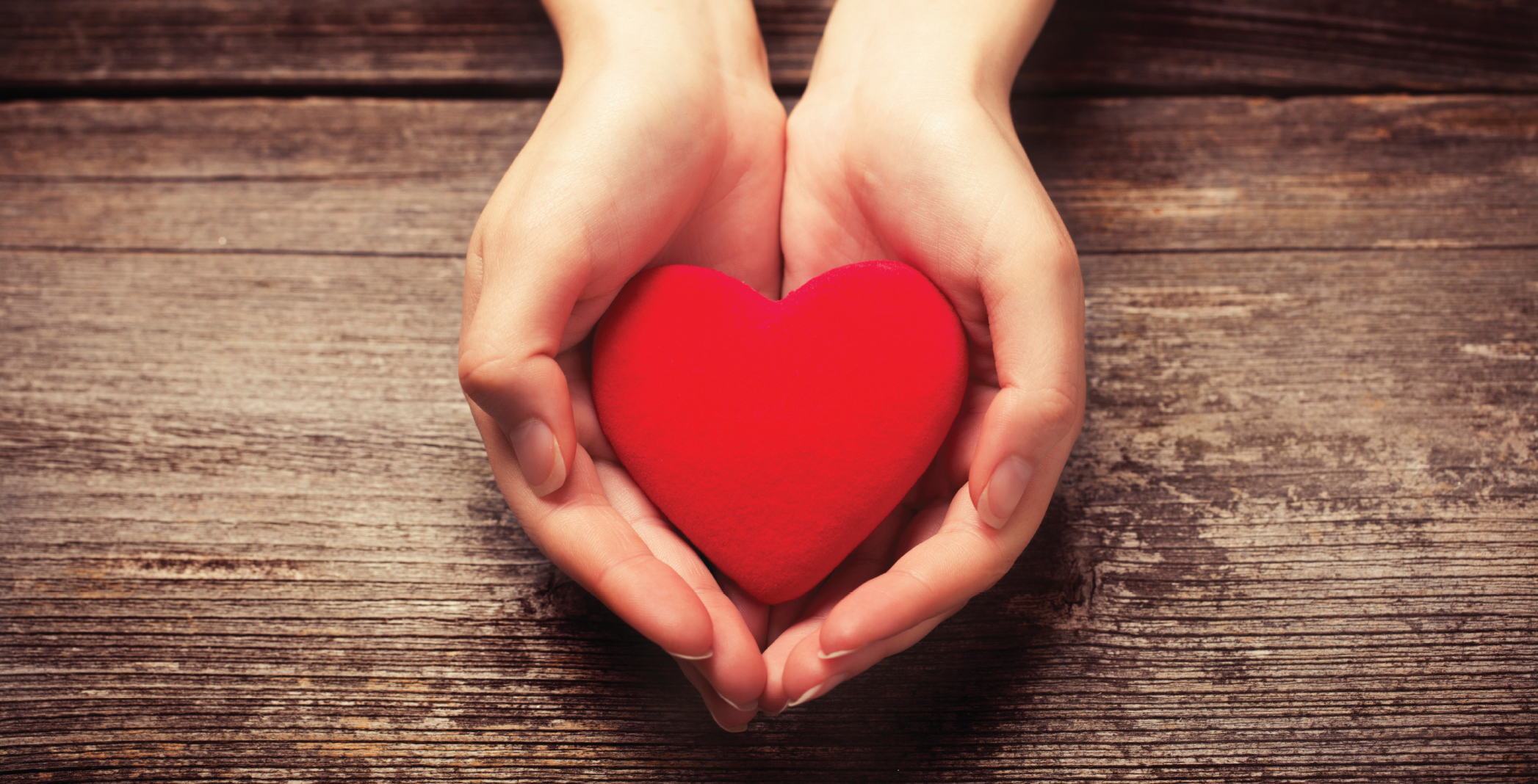 Like a storm cloud looming over a child's head, trauma is a condition that inhibits learning and paints a bleak forecast for long-term health.
Trauma can be intensely personal — every child reacts differently to profound emotional suffering – but when it happens within populations of students it becomes an institutional issue as well. Educators struggle with the question:
How can school environments become more sensitive to students who endure ongoing abuse, neglect, dysfunction and other forms of trauma?
Based on Mount Mary University's longtime focus on trauma treatment, researchers at the University are implementing strategies for creating trauma-sensitive learning environments.
In other words, Mount Mary faculty members are guiding school communities — and the families they serve — to help shine light through the clouds.
Along with a few other alumnae, Wanda Melton `14 helped create a grant-funded trauma sensitive project, which trained faculty, staff, students and families of students on how to cope with violence in their home and communities. Data has shown that their program has shown significant progress in reduced PTSD, acting out and improved learning outcomes at Northwest Catholic School. The program Wanda helped create may become a prototype to help other schools do the same.
Shifting from cause to response
As a school counselor at a Milwaukee Catholic high school in the mid-1990s, Carrie King, Ph.D., played a number of roles with the students she served.
She remembers seeing the same group of kids over and over again for chronic behavior problems. They all had different labels — post-traumatic stress, abuse, personality disorders — "a big constellation of symptoms," she recalled.
"I would like to see Mount Mary University be trauma-informed in everything we do. Providing students with an environment that is emotionally safe gives them the perspective they need to go out and make an impact."

Carrie King, Ph.D.

Associate Professor and Chair of the Graduate Counseling Program, Mount Mary University
Yet they shared a commonality, an inability to control their behavior to the point of causing a disruption in the classroom and forcing the teacher to send them out.
No matter what got them there, they all landed in the same place, the school office.
The term "trauma" has become a blanket concept that covers the various types of conditions and circumstances that cause compromise a person's ability to respond to situations and environment in ways that are emotionally, developmentally and socially appropriate.
Trauma sensitivity is an awareness that a person's emotional condition may be compromised, whether it's due to poverty, instability, poor health or abuse. Acknowledging the presence of trauma makes schools more capable of fashioning a cohesive response.
Today, King is working to shift the focus away from labels and diagnoses. Instead, she and colleague Tammy Scheidegger, Ph.D., have made it their goal to keep the kids out of the principal's office and in the classroom.
For that, schools in Milwaukee are ripe with opportunity and Mount Mary's efforts are being recognized as transformational, both locally and nationally.
Recently, Mount Mary's counseling department received the Innovative Counselor Education award from the 13-state North Central Association for Counselor Education and Supervision (NCACES). The department was recognized for its "outstanding, innovative, and/or unique counseling or counselor education program," according to the NCACES website.
Program makes headway
Milwaukee is a city in dire need for trauma-sensitive intervention. U.S. Census figures from 2014 indicate the city is the fifth most impoverished big city in the country, with 42.1 percent of the children under 18 living in poverty.
In 2014, Mount Mary faculty and researchers led by King and Scheidegger began a one-year project, conducting research and programming at Northwest Catholic School in Milwaukee. Funding from the Charles E. Kubly Foundation made it possible to ensure trauma sensitive school processes and procedures are sustainable for the future at Northwest Catholic School.
Office visits were cut in half, as were incidences of classroom disruption and defiance. Results were most remarkable among younger students, with an 80 percent reduction in classroom disturbance and 79 percent decrease in office visits. Calls home to parents dropped by 86 percent for this younger age group.
This work has gained local attention through the Precious Lives series, an ambitious two-year journalism initiative by local radio stations, the Milwaukee Journal Sentinel and the Wisconsin Center for Investigative Journalism. Weekly dispatches chronicle the impact of gun violence in the community.
The project at Northwest Catholic School has also garnered national respect; in March 2016 the duo is conducted "Trauma-Sensitive School Pilot Study Within an Urban School Setting," a 90-minute presentation at the national conference for the American Counseling Association in Montreal. Some 5,000 professionals annually attend the conference.
The project advances Northwest Catholic School in becoming a Trauma Sensitive School, providing a safe, supportive, stable learning environment that builds coping skills, and fosters resiliency and trauma recovery for all students at the school.
Understanding trauma
Before joining the faculty at Mount Mary, Scheidegger counseled those in trauma. For 22 years she was a licensed counselor in Ohio. She also belonged to a critical response stress management team during disasters and emergencies.
She witnessed firsthand the need for trauma counseling, both at the point-of-impact and in its aftermath. She also conducted routine training for emergency room nurses, helping them withstand the ongoing encounters with trauma.
Trauma, she points out, has a ripple effect that goes on to touch those indirectly affected — and this includes teachers and those who work with kids, too.
Mount Mary is the only private university in Wisconsin to offer a certificate of completion in trauma counseling. The coursework addresses the effects of both single-incident and ongoing trauma. Counseling graduate students and licensed professionals may participate in the certification.
"Our brains and bodies develop differently if exposed to trauma at an early age," Scheidegger said. "The science of trauma has proven that our brains and bodies become sensitive to triggers unconsciously that, if repeated, develop pathways and develop into hot buttons."
For that reason, the loud slam of a classroom cupboard has the power to unduly startle and set off a negative chain of reactions for a child who lives in a violence-ridden neighborhood and unconsciously associates any loud noise with the sound of gunshots.
These neurological responses are difficult, if not impossible, to rationally override. "You cannot just think yourself out of this," Scheidegger said. To make matters worse, these flight-or-fight self-preservation responses can be passed on from generation to generation, according to population studies that have been done with groups as varied as descendants from Holocaust survivors and displaced Native Americans
In order to address the problem in schools, King and Scheidegger knew they would have to embed strategies that were familiar to counselors, but perhaps not to teachers.
To that end, they set out to bring counselors and teachers closer together.
What teachers face
No two children are alike, in learning styles or response to trauma. So just imagine a classroom full of 30 students, many of whom come to school bearing the emotional scars of trauma.
"The challenge for educators is that response doesn't always come in predictable ways," said Deb Dosemagen, chair of the education department. "You can't do what you've always done.
"It's hard, it's frustrating to have 30 students, each needing something slightly different from you."
"If the teacher focuses on changing behavior, the environment shifts dramatically. This is now a safe place where students can experience more learning and build more connected relationships."

Tammy Scheidegger, Ph.D.

Associate Professor of Counseling, Mount Mary University
The push toward greater trauma-sensitive practices is appealing, Dosemagen said, because they offer flexibility to minister to the individual child — whatever his or her needs may be.
Step one, she said, is not rushing to judgment.
We need to step back and recognize the power of our words to become less accusatory," Dosemagen said "When we see an issue our verbal responses need to be reframed from 'can't you cooperate' to 'what's happening here?'
"I don't want my students to make judgments about a child's motivation — to say, for example, that a child is lazy. Maybe he is in an environment where he can't possibly sleep at home," she said. "Rather than make accusations we must put that energy into helping change that child's behavior."
If the teacher focuses on changing behavior, the environment shifts dramatically, Scheidegger said. This is now a safe place where students can experience more learning and build more connected relationships.
"This is a strength-based perspective, not a deficit model where the focus is what's wrong with you," she said. "The paradigm shifts when you start asking, 'what's happened to you?' instead.'"
Children have tremendous abilities, even those burdened by trauma, Dosemagen said. "Stop and consider their assets. They may have enormous resilience because they've survived. They may be more flexible than those coming from a routine environment."
And here's where Mount Mary's creative thinking strategies resonate particularly well: "You set high expectations and have to help students meet high expectations. This is where creative thinking comes in," said King.
Solid strategies for all
King and Scheidegger are quick to point out that making schools more trauma-sensitive does not mean heaping the role of counselor upon teachers who are already stretched thin. Instead, the intention is to build a consistent, school-wide framework that provides teachers with solid teaching strategies and connects them to a network of support within the building and the community.
Here are some trauma-sensitive strategies Mount Mary researchers suggest:
Help students transition between topics — Switching from one activity to another can be disruptive and students may need extra guidance when "switching channels."
Teach routines and practice them — Specify exactly what it means to line up correctly for lunch, for example, provide clear expectations and give them an opportunity to practice the behavior, both individually and as a group.
Get to know students and call them by name. Find ways to enter into child's world — Dosemagen recalls the positive response a teacher got from wearing a Teenage Mutant Ninja Turtle watch. "It sends the message that you care about and share their interests," she said.
If you want to change the behavior, make the incentive something that is truly motivating to the student. That requires empathy.
Be adaptable — some students find comfort in structure while others don't. See if it's possible to build in some flexibility. For example, allow students the option to answer a writing prompt or select a topic of their own.
Collaborate with students to resolve behavior problems to avoid battles for control.
Be on the lookout for predictive behaviors that indicate acting out behavior is likely to occur and use intervention strategies.
Configure the classroom so that stimuli is minimized and students don't feel confined. Create a space in the room where students can go for a self-time outs.
Hang posters in the classroom that show calming techniques reminding students how to breathe and position their bodies in times of stress.
Many of the strategies above offer students a measure of control — and that's the ultimate goal — equipping students with the ability to control their triggers themselves.
The ongoing challenge
Tackling pervasive trauma within an educational institution is like doing battle with a multi-headed hydra. It is best effective when done at every level — with teachers, administrators and parents working together.
Parents, especially ones in trauma-struck communities, have difficulties attending after-school activities such as the information night held at Northwest Catholic. At last year's program, the participation rate among parents was disappointingly low.
The challenges haven't ended there. The new school year brought significant turnover of both teachers and students. In order for the emphasis on trauma sensitivity to stay effective, the tactics from last year will have to be re-introduced and embraced as a whole.
"It's difficult for a large institution to roll out a comprehensive trauma-sensitive environment," Scheidegger said. "Good practices one at a time don't make for trauma-informed care. All the pieces should be pulled together under the auspices of trauma-informed care."
Establishing relationships among teachers and counselors is a good place to start — but as a whole it's difficult to bring them together. Counselors at high schools often have huge caseloads and at smaller elementary schools, there may not be a counselor at all.
In her multi-disciplinary class on educational strategies, Dosemagen makes sure that the soon-to-be counselors and teachers she instructs have a chance to break down the silos that keep them apart.
"This is a great place to start the conversations that aren't happening in schools," Dosemagen said of her class. "Addressing trauma is a community-wide project — we've heard from teachers, counselors and principals that there must be a consistency among environments.
"Collaboration isn't as pervasive as it could be," Dosemagen said. "There's a huge potential there."
A call to action
Ultimately, Scheidegger and King believe their trauma-sensitive mission has the power to transform the very face of Mount Mary University.
They issued a challenge at an all-University workshop to connect resources and creating an emotionally safe, trauma-sensitive environment within the boundaries here, as well.
"We can train people to change the world, but we need to make sure the women who we send out are well themselves," King said.
In order to promote diversity among mental health providers, the federal Health Resources and Service Administration (HRSA) awarded a $2.6 million grant to Mount Mary University to establish a scholarship program for master's students in the field of counseling.
The Succeed Scholars Program will provide 25 scholarships annually for four years to underrepresented students in the Clinical Mental Health Counseling master's program.
"I would like to see Mount Mary University be trauma-informed in everything we do," King said. "Providing students with an environment that is emotionally safe gives them the perspective they need to go out and make an impact."