News
Soccer Balls for Syria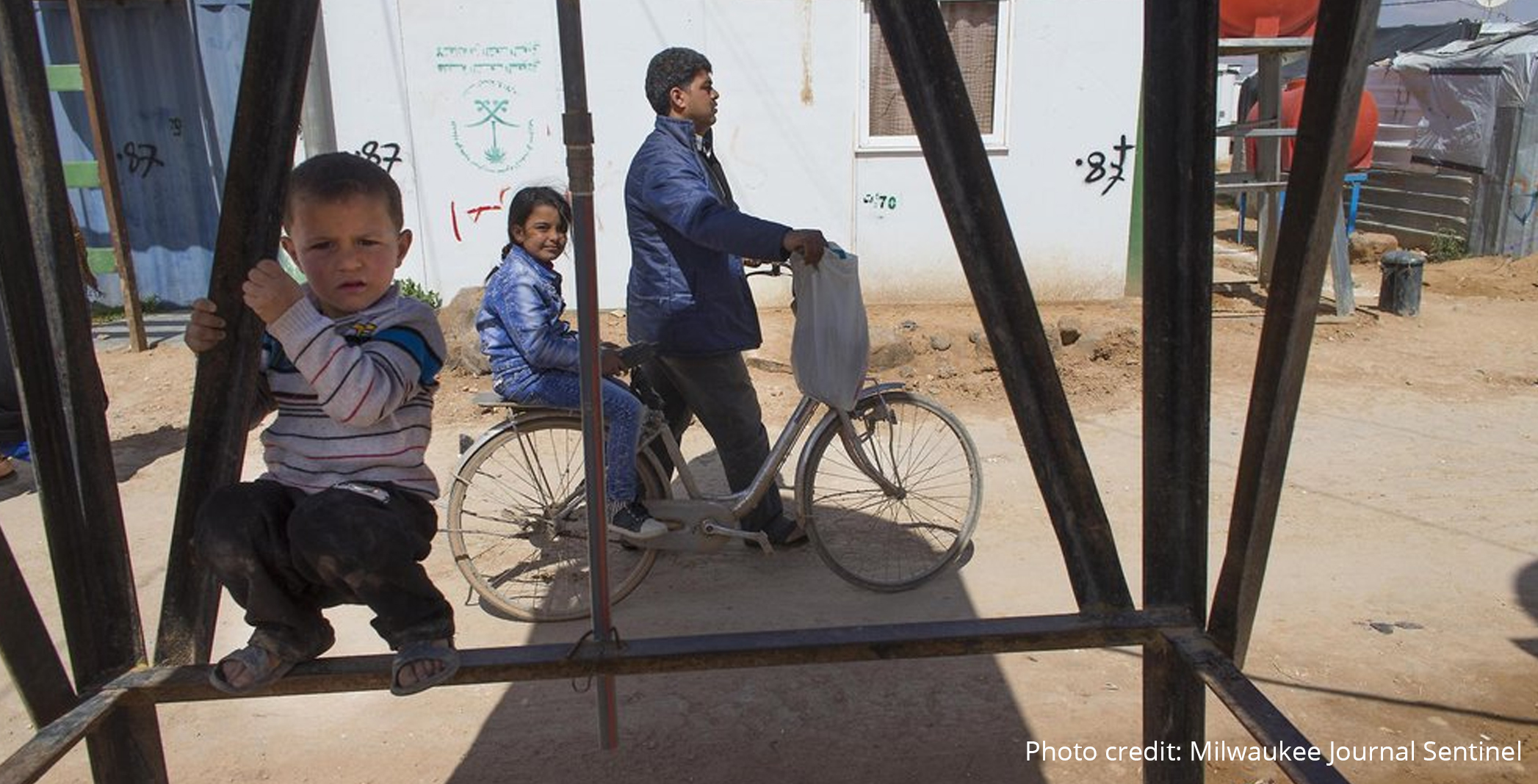 How do you fit 25 soccer balls into two suitcases? That was a recent challenge for Mount Mary students, who had to deflate soccer balls in order to get them ready to send to Syrian refugee camps.
Humanitarian message transformed into action
Amid the flurry of media coverage and concern for refugees from other countries, Mount Mary students asked the question: How can any one person help refugees across the world?
Students in Dr. Jennifer Laske's Introduction to Islam course were introduced to Syrian-American pediatric neurologist Tarif Bakdash, who frequently travels to refugee camps in Jordan and holds weekly Skype calls with a clinic in Syria.
"This is the worst humanitarian crisis of the 21st Century," he said. "We need every human being on Earth to help us." Bakdash described a turning point in his life: Visiting his mother at the hospital as she recovered from being injured by a letterbomb.
Only seven years old at the time, he recalls asking God, "Please don't take my mom." His mother was spared, but Bakdash said the violence that plagued the Middle East during his childhood has not stopped; Syrian children continue to plead with God – daily – to spare their families from further violence.
See coverage of Bakdash's spring visit to Jordan:
Video source: JSOnline, "Journey to Jordan"
Students deflate soccer balls for children in refugee camps
Mount Mary students recognize that sometimes the smallest actions can help a person or community. To that end, students collected donations of soccer balls that Bakdash brought to the Syrian refugee camp in Jordan this spring.
Students were motivated to form a soccer ball drive as a response to the profound need Bakdash described. They realized it's a drop in the bucket but it's a start in creating positive change.
Photos from the deflating soccer ball party: