Business
Enterprising Women: Roxanne Schatz, '74
Why Mount Mary women have what it takes to succeed as entrepreneurs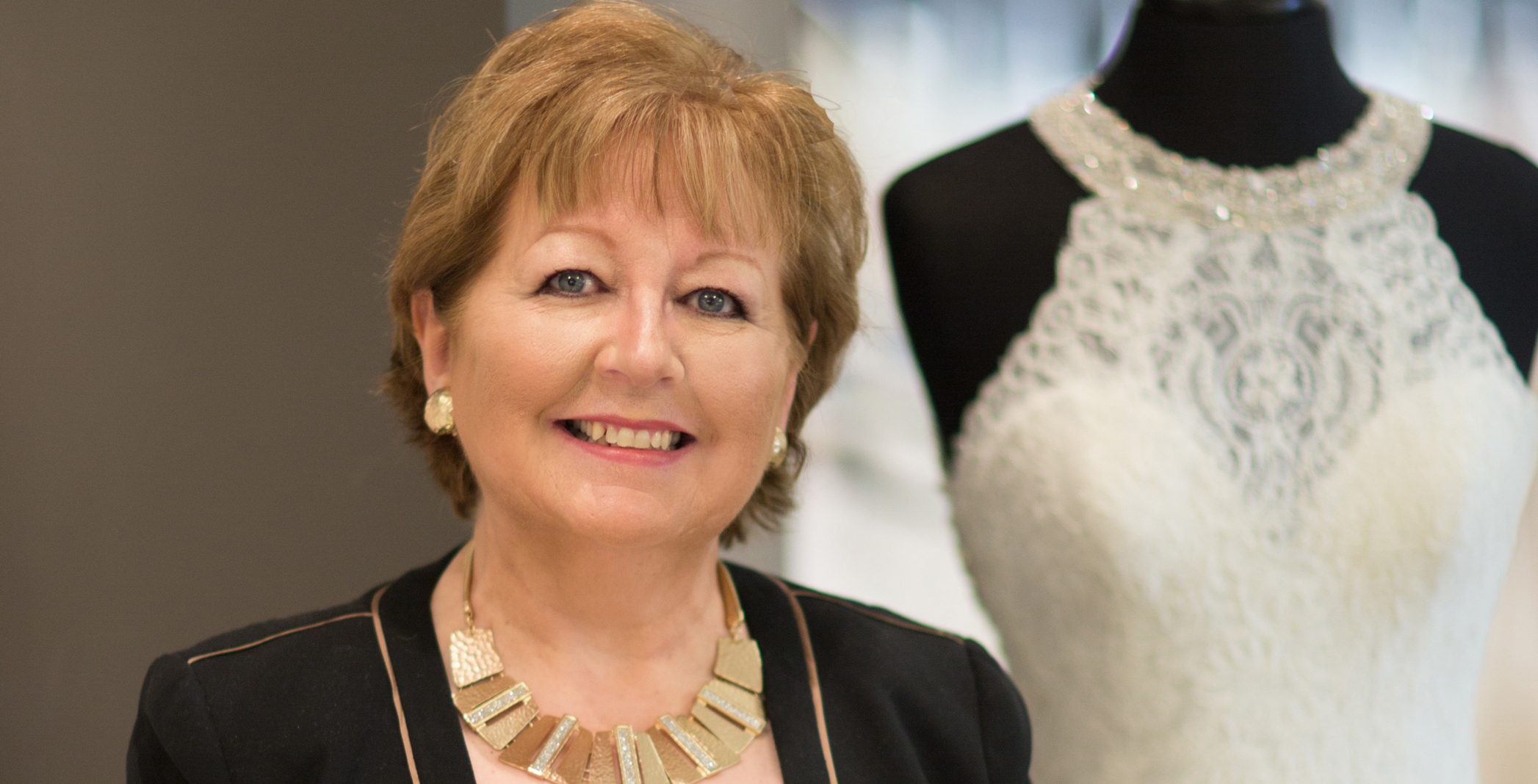 By the time Roxanne Schatz opened her bridal salon, she already possessed a lifetime's worth of knowledge of the wedding industry.
A wedding singer since the age of 13, Roxanne has long known the production details that go into planning a once-in-a-lifetime event.
So, after an 18-year career as a teacher, she decided to venture into the bridal business. She started small, with a 2,000 square-foot retail space, and expanded gradually. Over the course of two decades, the company grew to quadruple in size and become the largest privately owned bridal salon in metro Milwaukee.
Amelishan offers both a retail store and an extensive online presence. Although she carries a large inventory of gowns for weddings and other special occasions, in her shop Roxanne focuses on customer service and a boutique-like setting – "a bridal shop is a destination," she said.
---
Company: Amelishan Bridal
Location: Hubertus, Wis.
Employees: 35
Years in Business: 20
Trivia: For the name of her bridal shop, Roxanne blended the names of her niece, Amber, and daughters Elizabeth and Shannon to form "Amelishan."
Mount Mary Memory: Because of her strong industry presence, Roxanne has introduced members of Mount Mary's fashion faculty to New York bridal designers for brands such as Mori Lee and Madeline Gardener.
---
On her website, Roxanne writes, "Amelishan Bridal saw a need for brides to have an option other than big box bridal, where they could go and have a huge selection of gowns, but in a comfortable, beautiful, and customer-oriented boutique environment."
Amelishan Bridal is a 15-minute drive north of Milwaukee in Hubertus, along the heavily traveled I-41 corridor between Milwaukee and the rapidly developing regions surrounding West Bend, Fond du Lac and the Fox Valley.
Roxanne's daughters, like their mother, have grown up in the wedding business. They worked in the shop as teens and have both chosen to return and manage the family business together. Elizabeth, an art educator and photographer, also operates a wedding photography business. Shannon, who has a degree in sales and marketing, also helps with the management. Roxanne's son-in-law (who worked in a tuxedo shop in high school), is also a partner.
"I'm extremely blessed to have these three owners with me," she said. "Each one brings something different to the table."
Managing her own business has been a liberating experience, and a successful one, too. The advice she offers to other entrepreneurs is this: Invest in your business, work hard, do your research and grow strategically. And above all, chart your own path.
"The beauty of having your own business is that no one tells you that you can't try something,"

Roxanne Schatz `74

Amelishan Bridal
---
Are you an alumna and entrepreneur? Tell us about your business.