Business
Enterprising Women: Sydney Deutsch, '11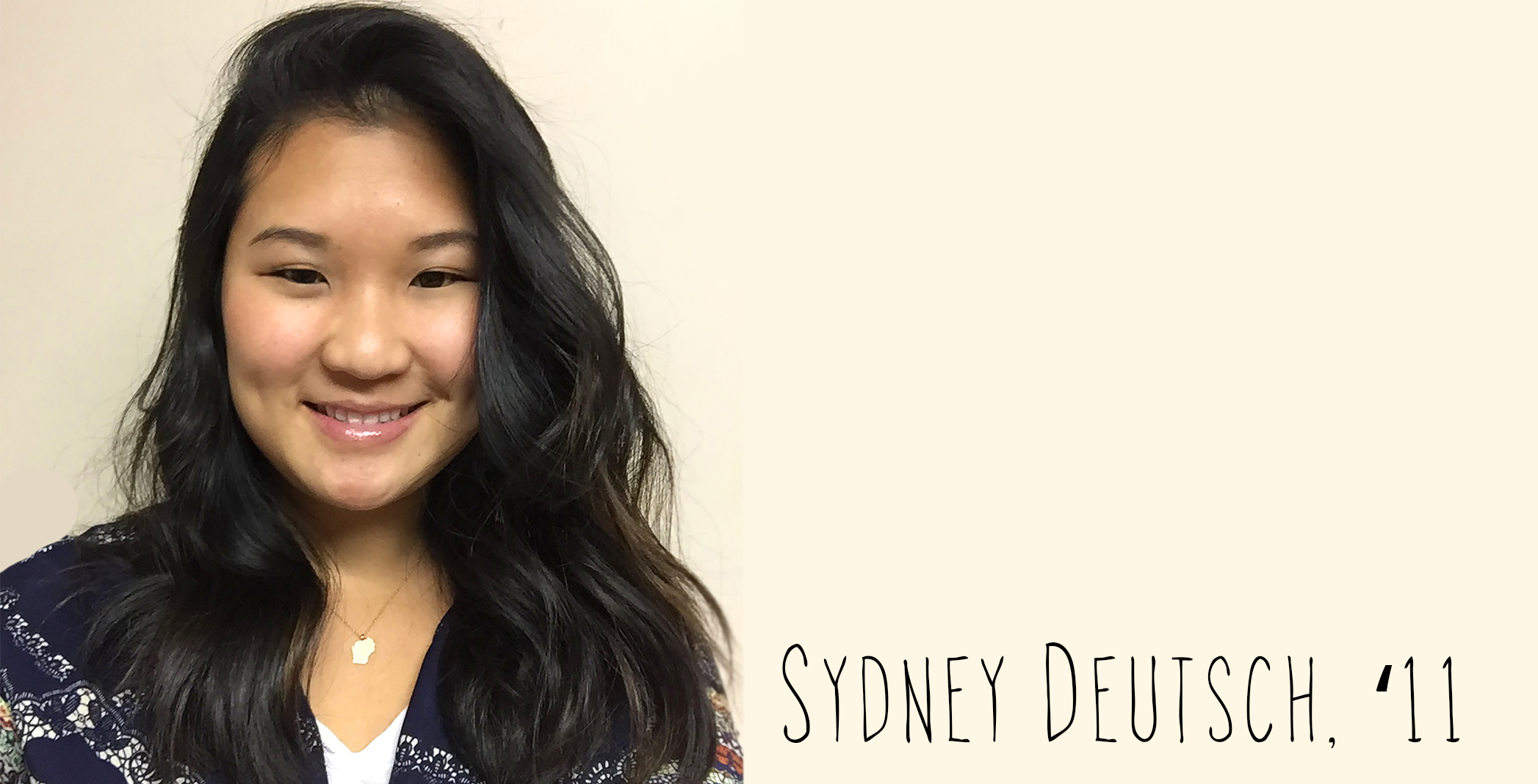 "I'm the third generation worker/owner at Hyde Park MKE"
Sydney Deutsch has given the family business a total fashion makeover. Hyde Park MKE, located just off of 68th and State Street in Wauwatosa, has been in the family since 1960 (although the business itself has been around much longer than that). It's been well-known for its tailoring and dry-cleaning services and now, for the boutique storefront that Sydney has created.
---
Company: Hyde Park MKE
Location: Wauwatosa, Wis.
Employees: None
Years in Business: 18 months
Trivia: Sydney learned to sew her freshman year in high school and soon was making her outfits for homecoming and prom.
Mount Mary Memory: Sydney relied on the skills she learned in her Fashion Show Coordination class when she staged her own fashion show at her store last July.
---
Sydney, who also teaches fashion styling at Mount Mary, grew up working in her uncles' shop; she remembers the vacant building across the street and the quietness of the neighborhood. That corner of town now brims with millennial energy – the once-empty building is now home to a Collectivo café and there are a number of other small shops and restaurants nearby.
""Wauwatosa is a lot cooler than it used to be."

Sydney Deutsch, '11

Hyde Park MKE
Something else happened during those interim years. Sydney earned her degree in fashion apparel product development from Mount Mary and worked for a number of years as a photo stylist at Bon Ton. When she decided to commit to her family's business, she possessed the merchandising and fashion design sensibility, experience and confidence to steer the business in a new direction.
In order to create the boutique atmosphere in front, Sydney had to strip and finish the floors, paint the walls and do some electrical work. Now, tailoring and dry cleaning happens in back, with retail in front.
"It's like running two businesses," she said.
She takes advantage of the synergy between the two businesses, customers receive a 50 percent discount on alterations and dry cleaning of garments purchased in the boutique.
Managing the business is still a family activity, she and her mother, Rose, make regular shopping trips to Las Vegas and New York City. For a time Rose also owned a boutique in the village of Wauwatosa. Sydney appreciates her mother's input when shopping, to make sure her store inventory has wide demographic appeal.
Sydney has found that the shop brings together the family, and the neighborhood, too. Last summer she staged a fashion show with the help of other local merchants. The salon two doors down from her did the makeup and hair. The cobbler down the street let her borrow shoes. And the baked goods for the reception were from the chocolatier and bakery around the corner.
Sydney got permission from city planners to close the sidewalks, rented chairs and put on the show. She'll do it again in fall.
"The fun here outweighs the stress," she said.
---
Are you an alumna and entrepreneur? Tell us about your business.