Business
Enterprising Women: Gail Bast, '89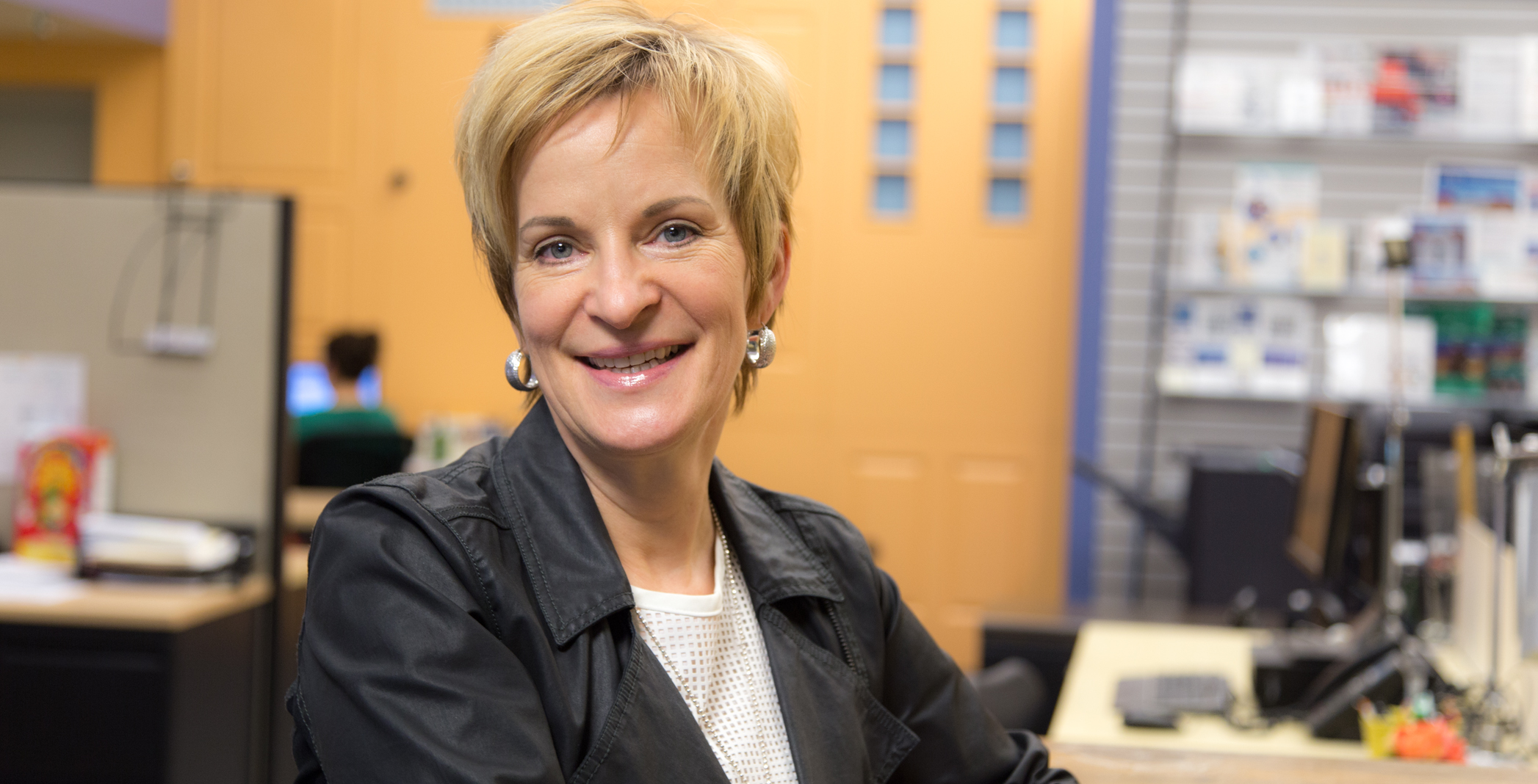 For Gail Bast, everything she does is a steady work in progress.
She has built her association management company, Association Acumen, around this concept. The company's motto – "guiding organizational evolution" – speaks to the idea of constant growth and development. As proof, she explains that client associations increase in revenue by an average of 30 percent in the first two years with Association Acumen.
Her company also bears the hallmark of consistent progress. In 2015, Association Acumen was named a Future 50 company by the Metropolitan Milwaukee Association of Commerce's Council (MMAC) of Small Business Executives (COSBE). The Future 50 program recognizes privately-owned companies in the seven-county Milwaukee region that have shown significant and steady revenue and employment growth over the course of three years or more. Bast's company has grown at a rate of one new association client per year.
---
Gail (Schreiner) Bast, '89: "I'm constantly taking steps toward where I want to be"
Company: Association Acumen
Location: Menomonee Falls, Wis.
Employees: 17
Years in Business: 10
Trivia: Gail's husband, R.J., is also an entrepreneur. He and his sister, Wendy, own Go Riteway Transportation Group, which has been in the family for about 60 years.
Mount Mary Memory: Her internships, at a local magazine and at Allen Brradley, helped her gain and apply real-life skills: "They were a huge part of my Mount Mary experience," she said.
---
Association Acumen serves as headquarters for ten associations; the company manages a total of 15 associations, overseeing everything from financials, strategic planning, education and public relations, to organizing boards and committees and managing meetings and conferences.
"Being in a safe environment enables you to grow in your own comfort zone, and become comfortable with what you're thinking and what you're saying." she said.

Gail Bast `89

Association Acumen
The associations represent niche specialties in medicine, insurance, automotive leasing and fleet vehicle management. While some standard practices of association management are transferrable among such disparate organizations, Bast stays away from applying a cookie-cutter approach: "You have to honor the idiosyncrasies of each association," she said. "Understanding the needs of each individual organization is crucial for what we do well.
"We answer to 11 different boards of directors," she said. "We have to please every single day."
Bast said she puts to use her Mount Mary skills every single day, particularly the ones she learned as a professional writing student. She said her years at Mount Mary helped her discern her skills and better shape her career path.
During her time at Mount Mary, she felt supported as she changed her original major, dietetics, to business administration. "Mount Mary gives you a chance to be who you are, but that's only a springboard to who you ultimately want to be."
And that is a work in progress, indeed.
---
Are you an alumna and entrepreneur? Tell us about your business.