Art
Events
News
CREO: Latin for "to make, create, produce"
Students model | engage | exhibit their creativity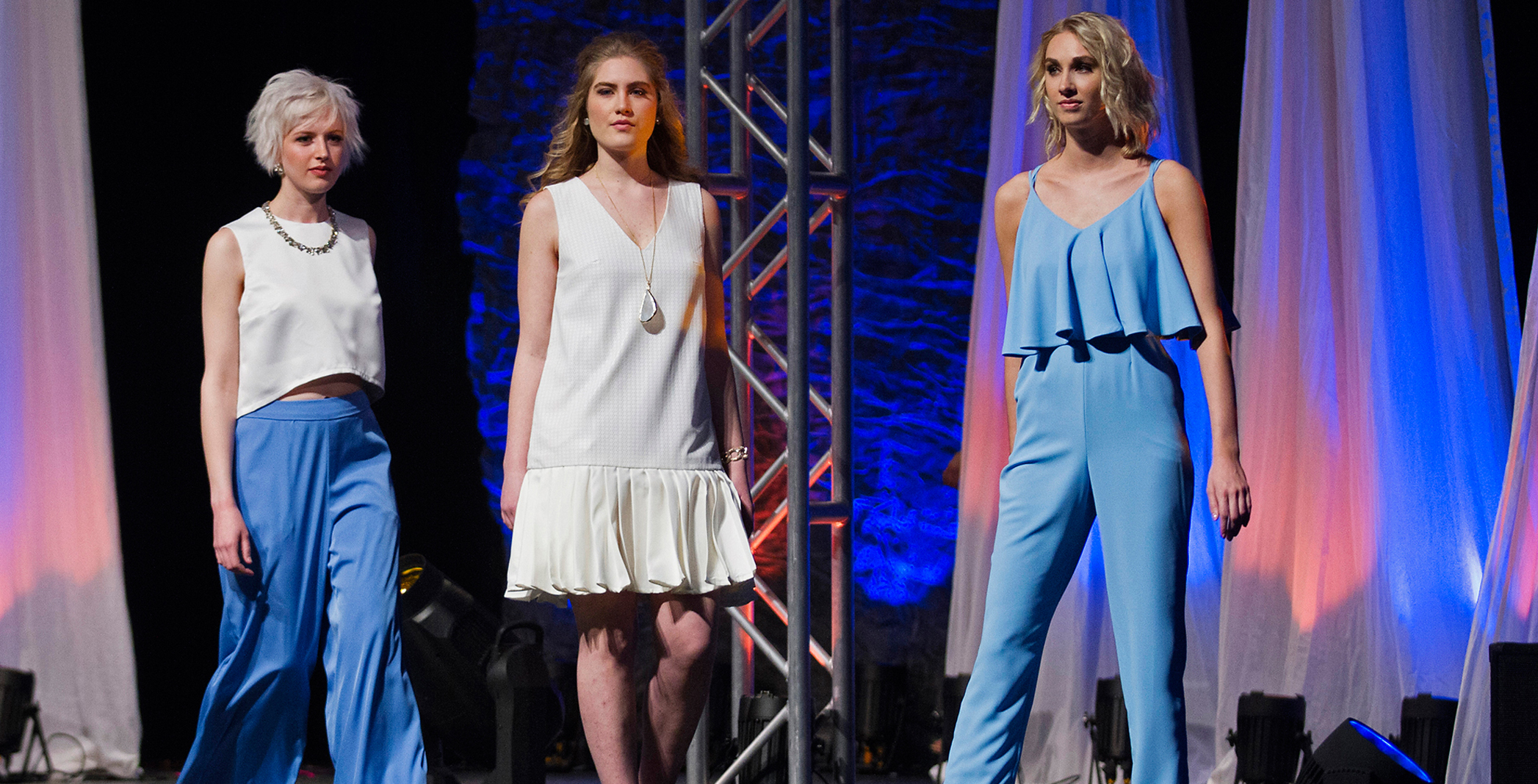 CREO, the School of Arts & Design's annual celebration of creativity, extended over two weeks and multiple venues in April and May. CREO is Latin for "to make, create, produce."
Exhibits, recitals and receptions filled the campus galleries and performance spaces. On campus, CREO showcased the student work with senior shows for Studio Art and Graphic Design as well as a School Showcase, featuring of the work of a diverse representation of students from studio art, graphic design, art therapy, fashion, interior design classes. Performances in music and dance completed the showcase.
On May 6, the celebration culminated in a live runway production organized and executed by fashion design and merchandise management students, who spent a semester planning every detail of the event. The show, themed "Synergy," featured over 75 garments, including collections from senior fashion design students.
Achievement awards were presented from community and industry supporters such as Bon-Ton, Florida Perry Smith, Kohls, Harley-Davidson Motor Company, A.J. Ugent, Target and Nancy Zieman of the public television series, "Sewing with Nancy."
The fashion show was held at the Father Carney Performing Arts Center at Pius XI High School. This live production is planned and produced by Mount Mary University fashion design and merchandise management students with assistance from Milwaukee's best production professionals.
News Coverage and Related Posts
Photos from CREO Art + Design Exhibitions, Fashion Show