News
Science
Rising to the top
Esperanza Perez `16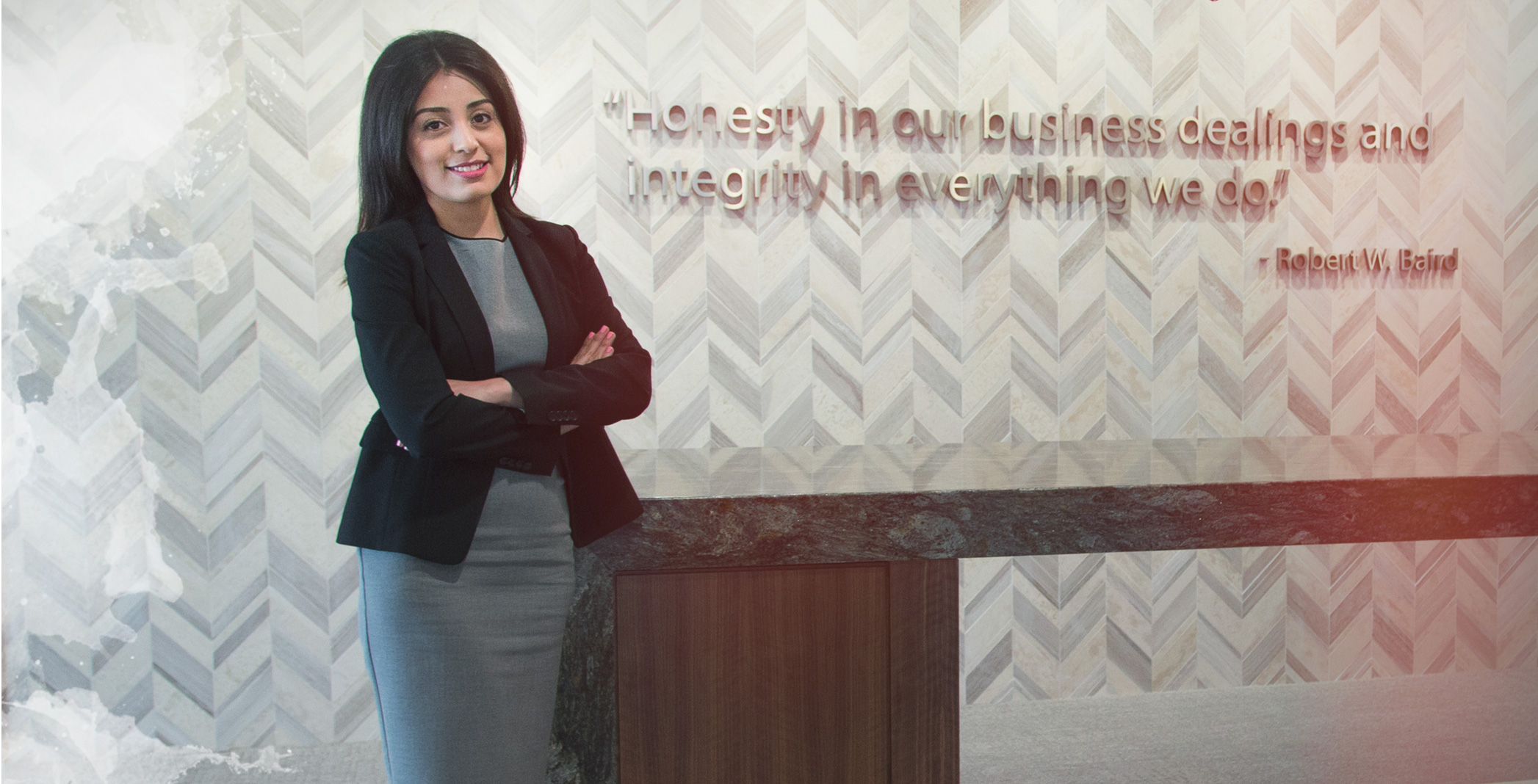 Esperanza Perez's career has taken incredible path, from an all-women's education to a coveted position at a Big Four accounting firm.
Through it all, one characteristic has defined her strategy – and that is persistence.
Esperanza, who graduates this month from Mount Mary and the Promise Program with a degree in accounting, has accepted a position as an associate at PricewaterhouseCoopers in San Francisco, where she will work for the auditing department in international business.
"I can't even tell you how impressive this is," said Kevin Duffey, Esperanza's mentor at Baird in downtown Milwaukee. "It's as good as it gets in the industry."
Last summer, Esperanza landed an internship at Baird's Milwaukee headquarters. As she developed a strong interest in investment banking, her mentors at Baird introduced her to their colleagues at PwC's Milwaukee office. She impressed them immediately, and received their support as she progressed through the national interview process.
When the time came to interview in San Francisco, Esperanza arrived at Three Embarcadero Center, PwC's 31-floor skyscraper in the city's financial district. And although she was miles away from home, both literally and figuratively, she explained confidently that this was where she was meant to be.
She persuaded her interviewers that determination, focus and tenacity gained from an all-women's environment were her finest selling points.
"At Mount Mary, the mission is to encourage women to strive and grow. Everybody believes in that mission." She credits the Promise Program staff for their support: "They were always there for me."
Esperanza has much to celebrate this month. As the daughter of immigrants from Mexico, she is the oldest of five children and the first in her family to graduate from college.
When she arrives in California, she'll give herself one week to settle down and move in before she starts working and, during her off-hours, studying for her CPA. Her goal is to take the test and get certified within six months.
"I'm going to make the best of San Francisco," she said. "And I'm going to keep networking like crazy."
"There's something to be said for audacity, to be bold and willing to go for it. Esperanza has the mindset that 'no matter what, it's going to happen for me.'"

Esperanza Perez `16

PricewaterhouseCoopers
Listen to Esperanza write a letter to her younger sister on the importance of education: