Welcome back to campus
Malayia Roper, Mount Mary's New Director of Alumnae Relations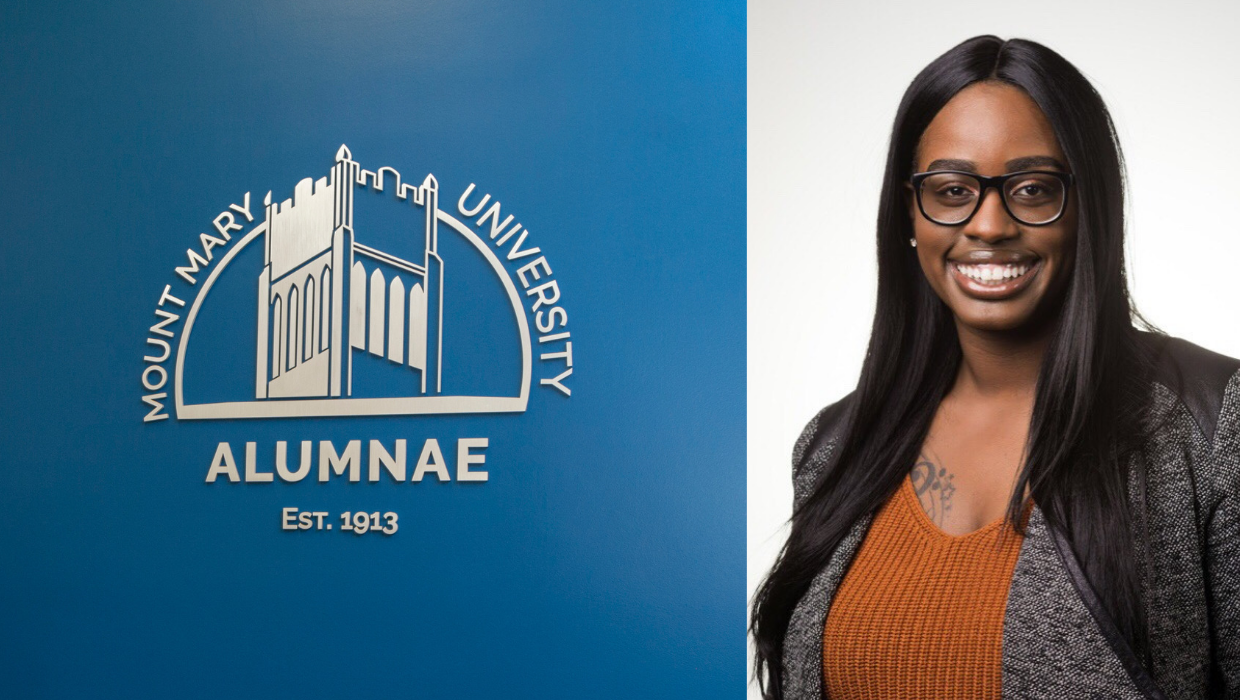 "Mount Mary University was and always will be a place I can call home," said Malayia Roper '14, Mount Mary's Director of Alumnae Relations who joined the Alumnae and Donor Relations team in February.
"When I walked into Mount Mary, I felt a sense of belonging. I never needed to fit a certain mold. I brought my quirkiness to the classroom, and it was well-received. I brought my passion to my extracurricular programs, and it was well-respected. I brought my questions to my mentors, and they were answered. I entered MMU very quiet and timid, yet I left the halls with a boldness and bravery that has allowed me to leave my mark on many people in various communities."
Malayia is a young professional who is eager to make her mark on the institution through her talent and experience in making connections, winsome personality and individual style.
"As the director of Alumnae Relations, I return to Mount Mary with a maturity and excitement for engaging women from all walks of life," she said. "I want to create spaces for ongoing dialog and opportunities for women to come together and boldly enhance the way we engage with alums."
She plans to hold community conversations among generational groups of alumnae, faculty and others to create a shared sense of purpose.
"I'm extremely excited to work with the alumnae team to invite shared leadership, cultural relevance and equity in all that we do."
After her time as a VISTA volunteer in Charleston, South Carolina, Malayia remained in the area to work with Big Brothers Big Sisters.There, she worked to build strong relationships among school staff, families and community volunteers. When she moved back to Milwaukee, she worked in partnership with organizations such as the Milwaukee Bucks, United Way of Greater Milwaukee and Waukesha County, the Silver Spring Neighborhood Center, the Milwaukee Community School Partnership Initiative, and the Housing Authority of the City of Milwaukee.
"Every day I'm inspired to give of my time and talent to things that not only give me joy, but also give others the resources to joyfully thrive as well," she said. "I love to dive in headfirst and put my 'glam' on it."
"I charge everyone to work toward our shared purpose and engage with a power so strong that everyone feels energized to join the movement," she said. "With each new answer to the question 'why,' Mount Mary will rise. With each new story, Mount Mary will rise. We are like seeds in the ground, and with each new discovery, together we will rise."